Events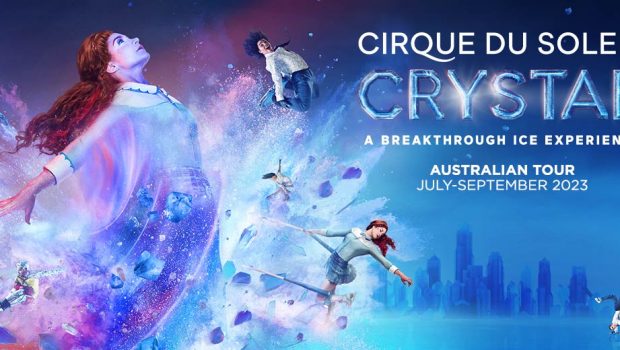 Published on August 17th, 2023 | by Admin
Cirque du Soleil Crystal Review (Melbourne 2023)
Summary: Cirque du Soleil Crystal is more ice skating than circus and unfortunately in Melbourne, the venue impacts slightly on the overall enjoyment of the performance.
The amazing Cirque du Soleil have returned to Australia with CRYSTAL, a combination of skating meets circus that delivers a fairy tale experience on ice that also channels an element of Irish dance, particularly from its folk-like music. Crystal is created by  Shana Carroll and Sebastien Soldevila who should be commended on their show, particularly how the story is delivered with all the wonders of ice skating. Unfortunately the performance is slightly hampered from the Big Top move at Fleming Racecourse to the larger stadium of John Cairn Arena that moves the audience away from the stage, including some awkward seating arrangements. In spite of that and like other shows from Cirque du Soleil, it still draws you into this modern circus fairy tale…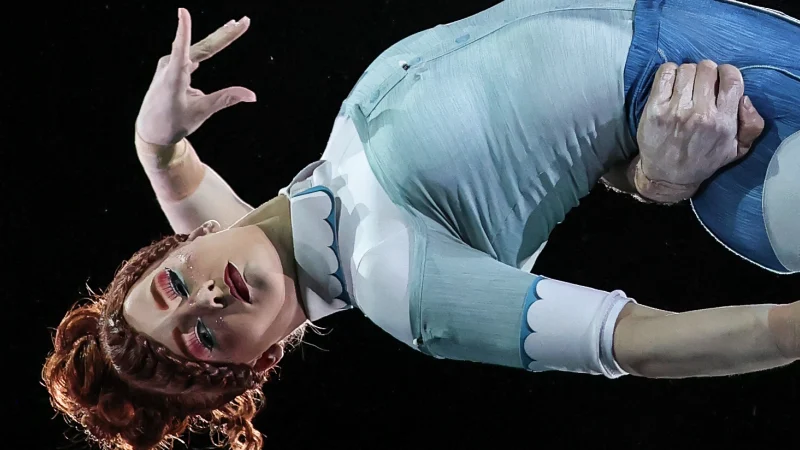 As a fun fact, this is Cirque du Soleil's 42nd creation and Crystal has been touring worldwide since 2017 in this visually stunning performance that combines the modern circus arts of this troupe with the majesty of ice skating. Needless to say, it had the audience gasping at some of the death-defying stunts and equally amazing feats of athleticism that is literally breathtaking, especially that it was all performed on ice.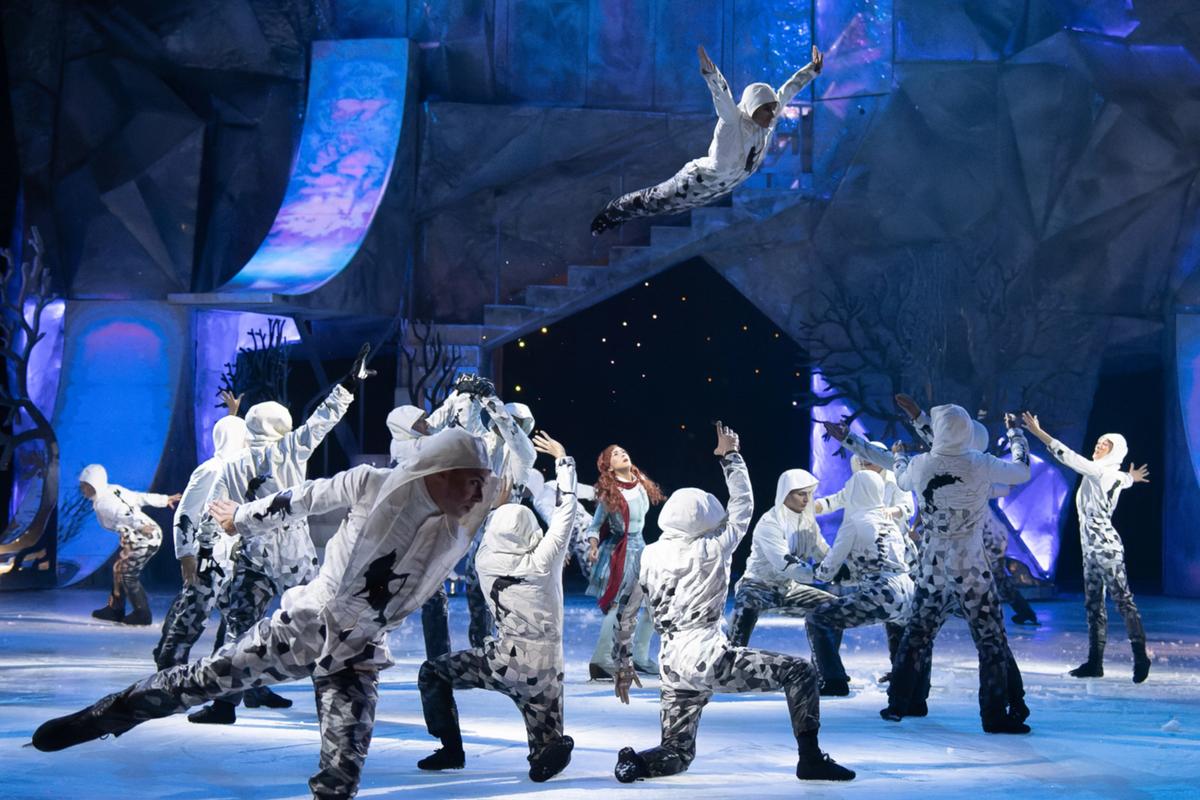 The story behind Crystal revolves around a young woman named Crystal who doesn't fit in her dull world of repetition and is seeking something more. One day, she cannot take it anymore and leaves her family home to go ice skating on a frozen lake. However her life is literally thrown upside down when she falls through the ice on this lake, only to wake in a strange magical world that while familiar is also quite unnerving. It is here where she meets the colourful characters of Crystal that help her gaze into her own reflection where she eventually finds her inner strength. Also supporting this story are the clowns of Crystal that had the audience laughing out loud at times with their amusing and sometimes silly acts.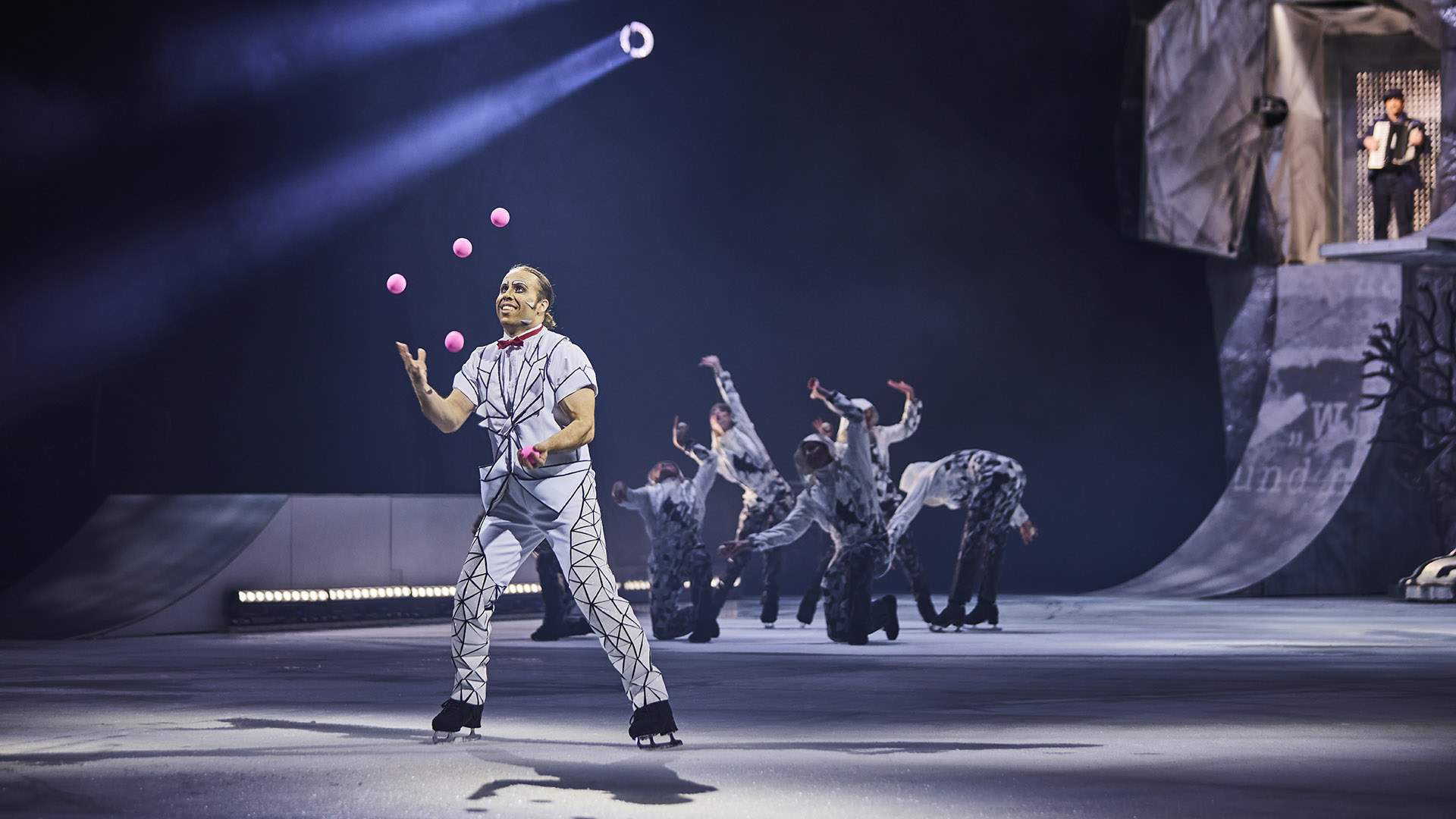 Like other shows from Cirque du Soleil and at times, it's a larger than life performance and can be a little overwhelming for your senses when a lot is happening, however it is a very cleverly created and well-paced production. As Crystal is set on a "frozen lake", the use of skating creates this very fluid experience and at times fast paced performance that adds a different layer of aesthetics compared to previous shows, including the use of lighting, special effects (e.g. falling snow), video and music with a twist.
A special mention should be made about the soundtrack of Crystal that channels this folk music vibe, however some of the world's most popular hits have been remastered for the show such as Sia's Chandelier that had our heroine swinging high above the ice on a swing. This music is also performed by a three-man band that like the performers who have mastered their bodies, these musicians have mastered a variety of instruments and really add something unique to this show.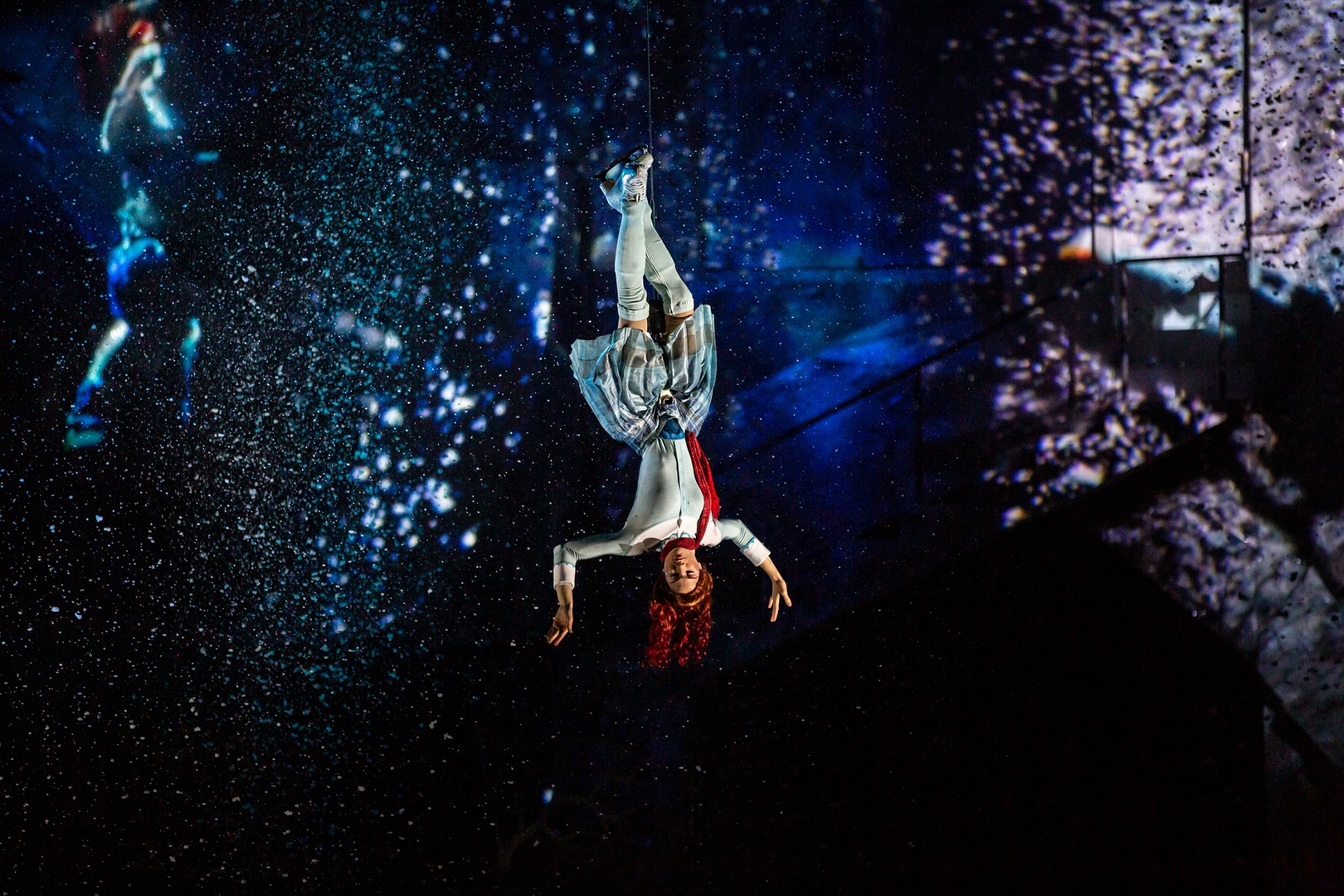 Additionally, Crystal pushes the limits of what these performers can do, impossible for us mere mortals such as the large ice house that includes some very steep ramps for the performers to slide down on their skates and do the unthinkable. So yes, Crystal is more about skating than it is about circus. Also supporting the performance are the costumes that feel quite otherworldly and again, helps draw you into the story of Crystal.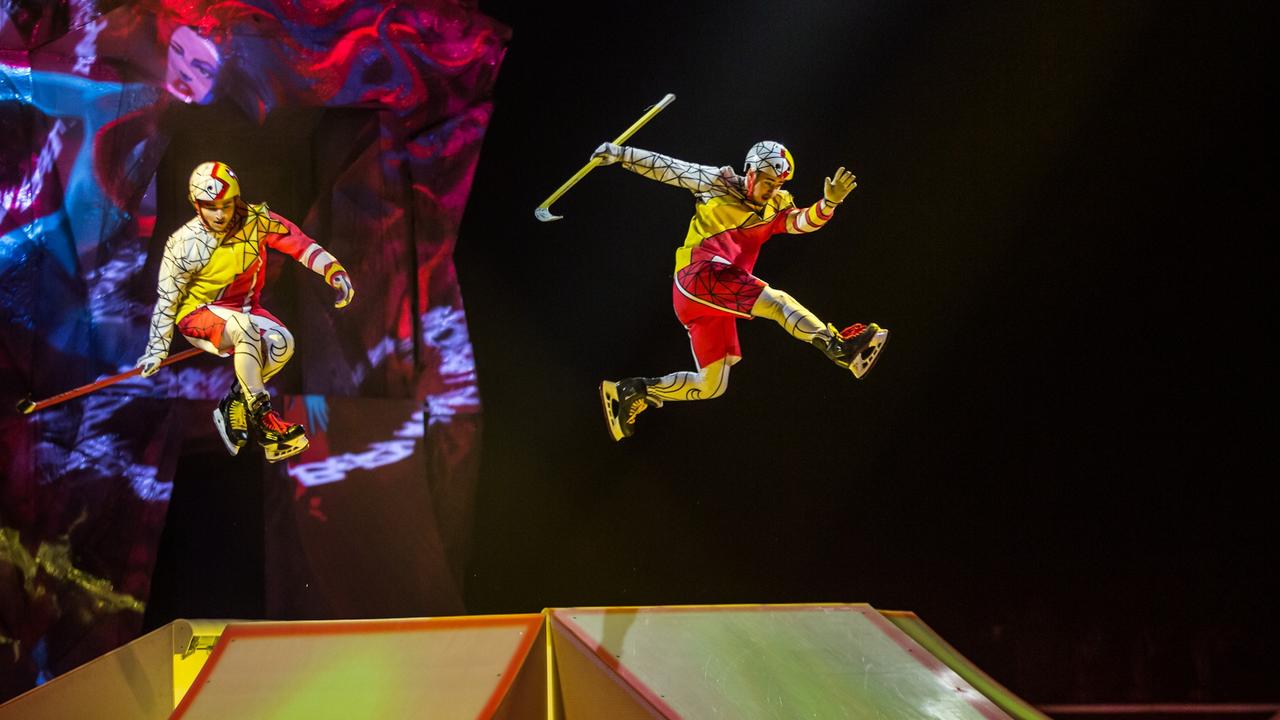 Final Thoughts?
Cirque du Soleil CRYSTAL is a remarkable performance that is filled with wonder and perfectly combines what Cirque du Soleil do best, that of its quirky circus artistry which meets the gracefulness of ice skating. It is nothing short of spectacular but just be warned about seating arrangements. Nonetheless, this magical fairy tale on ice will leave you craving for more.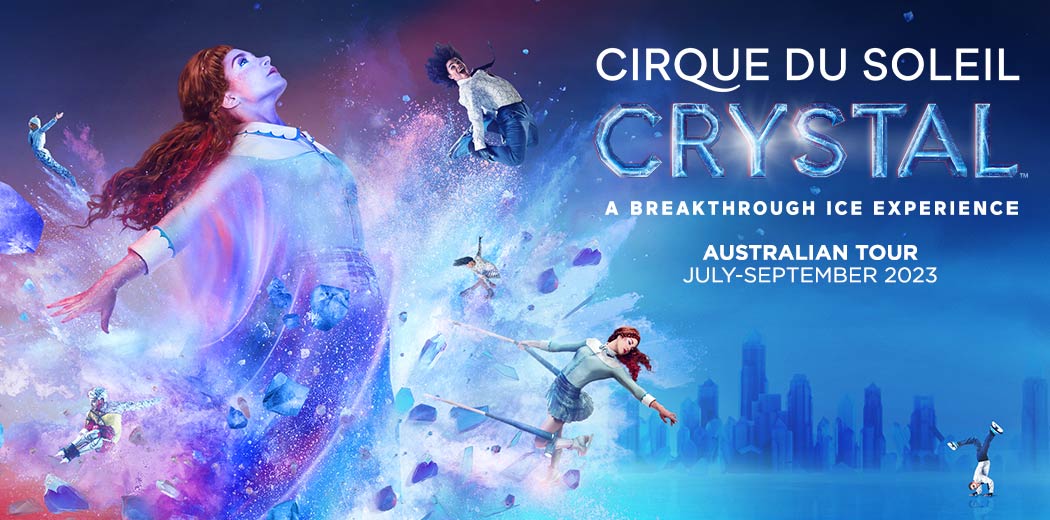 Cirque Du Soleil's CRYSTAL is playing at John Cain Arena, Melbourne (17 – 27 August), followed by Adelaide Entertainment Centre (31 August – 3 September) and finally the RAC Arena, Perth (15 – 24 September).
For more information, please visit www.cirquedusoleil.com