Events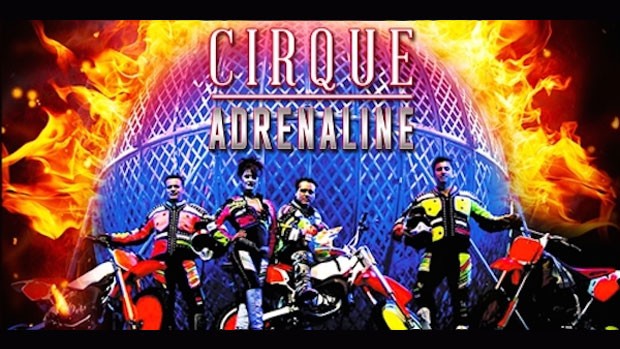 Published on April 3rd, 2016 | by Andrew Bistak
Cirque Adrenaline Review (The Arts Centre Melbourne 2016)
Summary: Cirque Adrenaline Review at The Arts Centre Melbourne is another must see event!
The latest extravaganza that is playing at The Arts Centre Melbourne is Cirque Adrenaline which is a spectacular circus show that will leave you amazed, gobsmacked and inspired as to what the human body can do. With a troupe of over 30 performers, Cirque Adrenaline is not only a homage to the circus' of yesteryear but also today as we see them perform a variety of deft defying acts with almost this rock 'n' roll type atmosphere from their costumes to the stage, special effects and the lighting.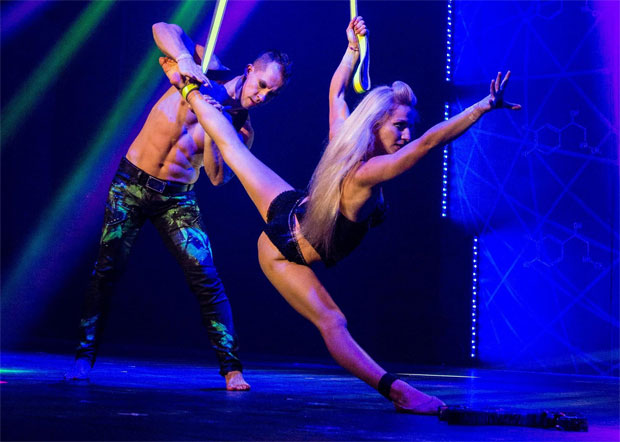 As it's also the 2016 Melbourne International Comedy Festival, Cirque Adrenaline combines humour with its show, especially thanks to Ross Stevens who plays this mime-like comedian who was extremely amusing. He even arranges some audience participation that had the entire theatre in hysterics and his clowning antics (especially the "balloon" act) was a staple throughout the entire show with one audience member blissfully unaware of what was about to occur to them. Stevens even does an orchestra act with the audience thanks to carefully timed clapping that actually sounded quite good.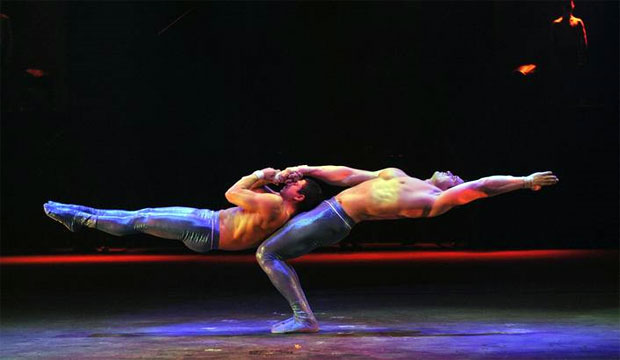 From strong men to acrobats, contortionists and even fire performers, Cirque Adrenaline definitely hit the mark when it came to the spectacular. Some of the acrobats included Sabrina Aganier (Canada) who performed this graceful Aerial Lyra (aerial hoop) to Alex and Nastya Mishchenko (Ukraine) who performed the duo strap high above the crowd which was like watching this seductive aerial ballet as they spun and used their own body strength to achieve the almost impossible.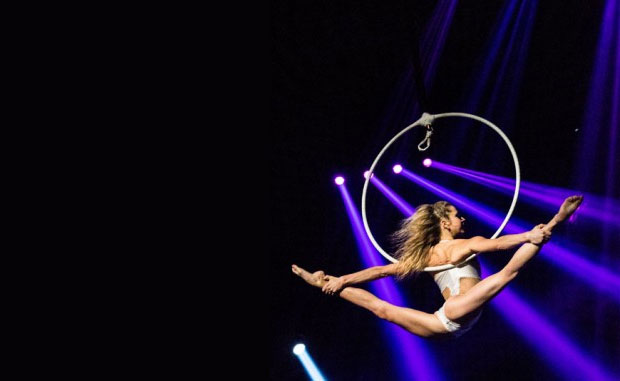 Another act was the "Strong Men" which has Joshua McGahan and Mark Flores (both from the UK) once again defying the limits and strength of the human body as they carefully balance on each other and use their power to create amazing positions that will have you mesmerised. Of course, the stunning Rolla Boll act performed by Oleksiy Mruz (Ukraine) has to be seen to be believed as he uses "super human" balancing skills to precariously balance on metal objects, even cylinders as he stands high above the stage.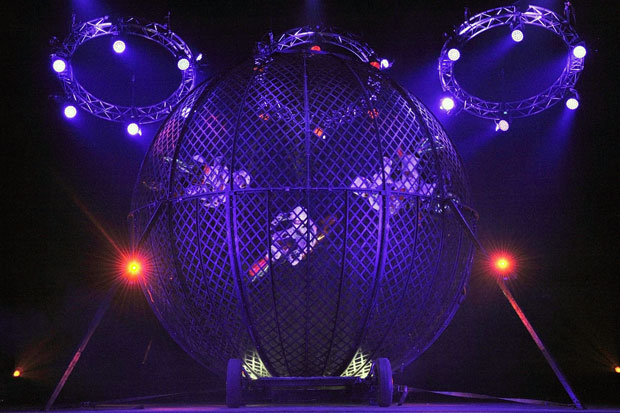 The highlight of the first part of Cirque Adrenaline include the Wheel of Death which are two giant spinning wheels as performers Jhonathan Hernandez Reina and Diectter Pastran synchronise their acrobatic skills in order to stay either inside or outside the wheel that really had your adrenaline flowing. The Wheel of Death almost took up the entire height of the theatre which had everyone on the edge of their seats. One of the performers even skips and puts on a blindfold that really made me skip a heart beat as I watched in anticipation.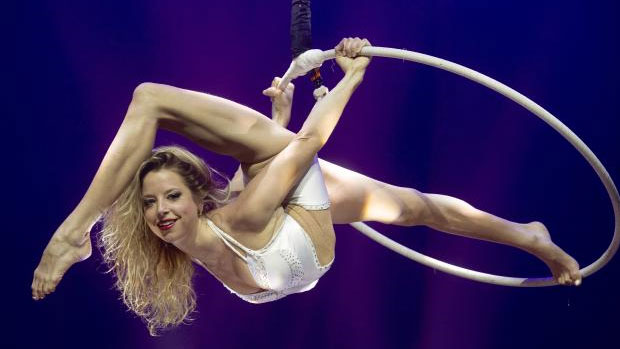 Last but not least is the Sphere of Fear as three motorcyclists (Diectter Pastran, Jhonathan Reina, William Torres) drive in circles and even upside down at high speeds as they miss each other by just inches. Needless to say, it's quite a impressive sight seeing these motorcyclists drive at high speeds and to make it even more dangerous, one of the performers even gets inside the wheel to stand in the middle. It's crazy stuff!
Final Thoughts?
Currently playing at The Arts Centre Melbourne, Cirque Adrenaline is a thoroughly entertaining circus act that is filled with astonishing performers, deft defying acts and both rock and orchestral music to help draw you into this incredible event that will leave you with a very fond memorable!
Highly Recommended!