Events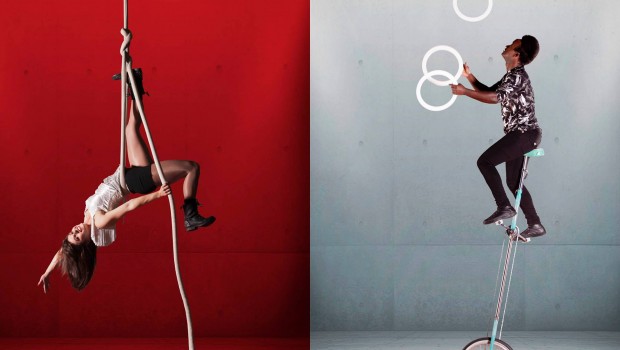 Published on July 2nd, 2014 | by admin
Circus Showcase 2014 Rouge et Blanc Review
Summary: NICA's Rouge et Blanc is the must see performance of the year!
Circus Showcase 2014 ROGUE et BLANC
Show Dates: 1 July to 5 July
Cost: From $33
URL: www.nica.com.au
The National Institute of Circus Arts Australia (NICA) have just released their latest productions entitled ROGUE et BLANC and features final year circus students in a spectacular performance that combines cabaret, circus and comedy that will leave you craving for more. Given the skills of all the performers involved, it is like watching godlings reach a level that is considerably higher than us mere mortals could ever hope to achieve as they contort, climb the tissu and perform other deft defying acts that will leave you in a state of bewilderment.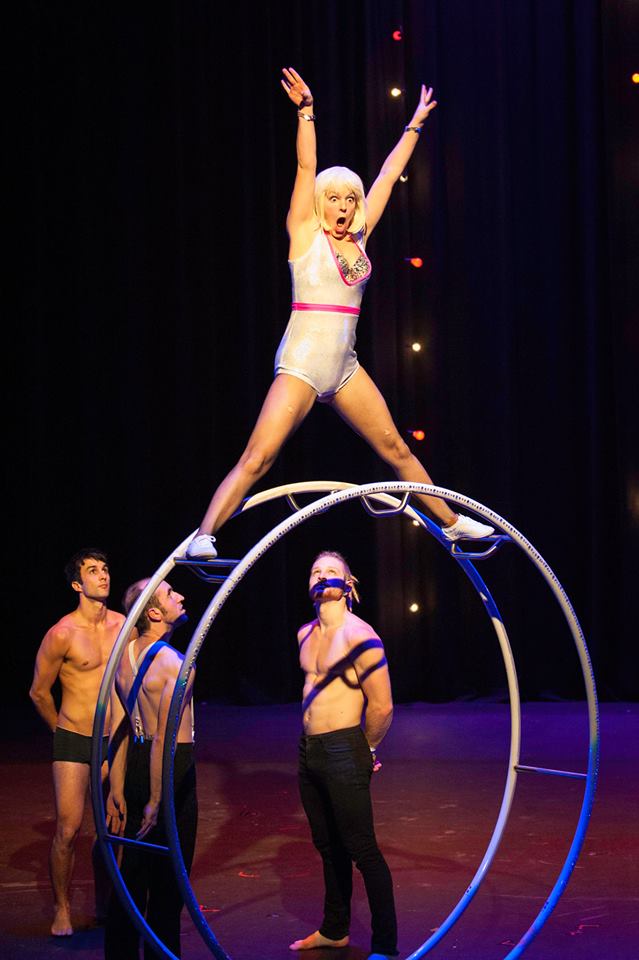 ROUGE and BLANC is also directed by NICA's Head of Performance Megan Jones and is hosted by the very talented, delightful and amusing Aurora Kurth who really draws the crowd in from her cheeky personality, humour and beautiful singing voice. Just be warned that if Aurora has her eye on you, you may be called up onto the stage as she serenades you with a love song. It should also be mentioned that ROUGE and BLANC is split into two shows, Rouge and Blanc.
Session dates and times:

Show Rouge: Wednesday 2 July @ 7:30pm; Thursday 3 July @ 7:30pm; Friday 4 July @ 1:30pm & Saturday 5 July @ 7:30pm
Show Blanc: Tuesday 1 July @ 7:30pm; Thursday 3 July @ 1:30pm; Firday 4 July @ 7:30pm & Saturday 5 July @ 1:30pm
Another great aspect about ROGUE et BLANC is the ambiance of the stage that is like you've walked into some strange world where Alice in Wonderland meets Twin Peaks that creates this strange surreal circus environment. From a White Stallion in one corner of the stage to a large white chair in the other, it really helps to draw you into this production, especially the moving Ventriloquist doll. You just want to be involved! The music is also another highlight of ROGUE et BLANC.
Like all NICA performances, the show starts with an explosive bang and continues on a high throughout the entire performance. The control that these circus performances have is quite uncanny to watch and the teachers of NICA have really fine tuned their skills to create the future of circus performers in not just Australia but the entire world. Kudos to Megan Jones and her crew!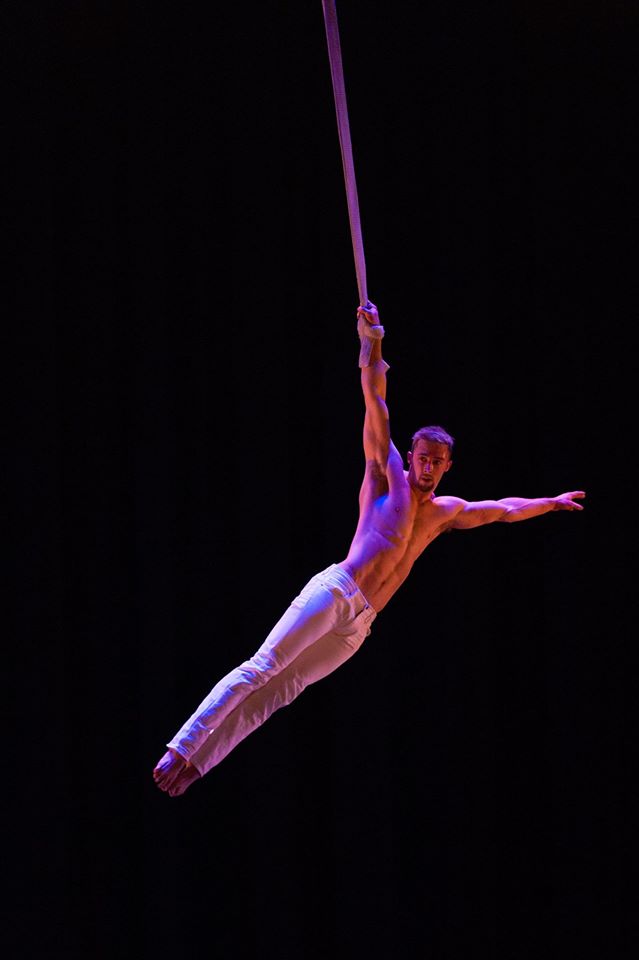 With so many fascinating acts in ROGUE et BLANC, it's really difficult to pick a favourite but some that stood out for me was the Aerial Cube that had Ella Horner performing some amazing acrobatics high above the crowd as she used the cube like an extension of her body.
Ashleigh Tomasini also performed with the German Wheel who brought some comedy into her act that almost felt like it came out of the Golden Age of Hollywood. Seeing Mia Albers perform a very moving and emotional tissu act will leave your mesmerised or Jon Bonaventura with the aerial rope will truly make you appreciate what the human body is capable of. Every act was perfect!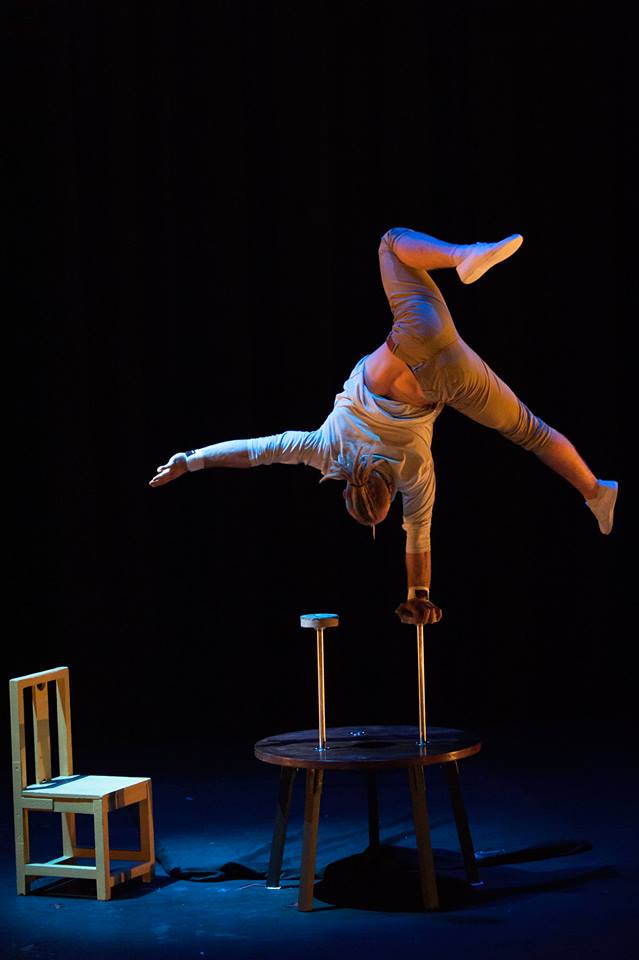 Final Thoughts?
ROGUE et BLANC ends with the amazing Yonnas Gebremedhin who does some truly outstanding acts on a unicycle to juggling and even riding the world's smallest unicycle that must be seen to be believed. As ROGUE et BLANC is only open for a very short season, I strongly suggest that you book your tickets to see this amazing show. Not only will you get a very enjoyable night out but chances are, you'll be seeing some of these performers in bigger productions as the years go by.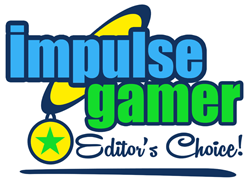 Brilliant!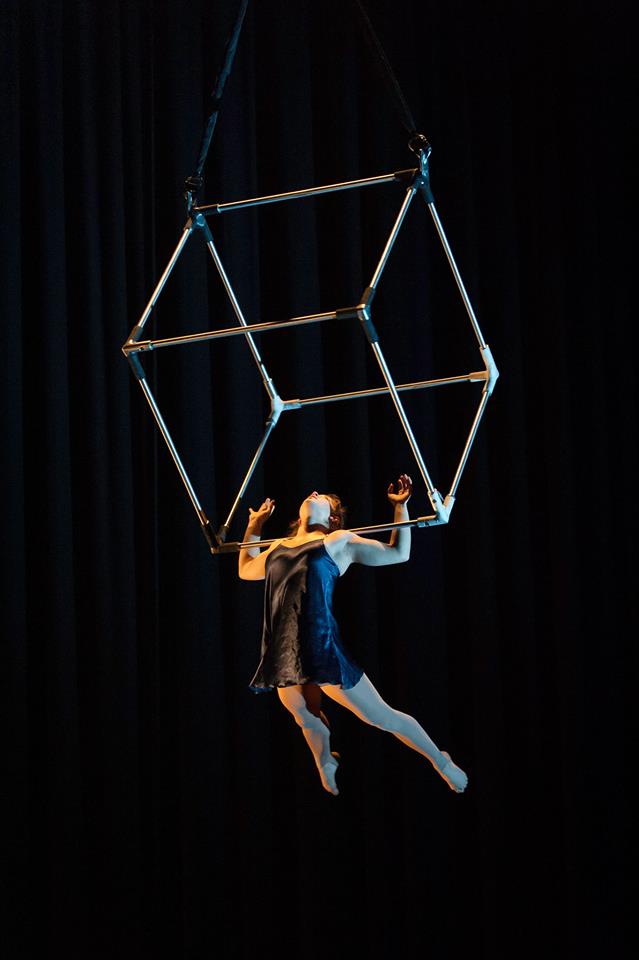 Tickets
Cabaret Seating (reserved table seating. 4ppl per table)
Gold Seating Double Pass –  $110
(*Includes a food hamper for two and a drink each from the bar)
Silver Seating Double Pass – $86
General Admission (non-reserved in seating bank)
Adult – $33
Concession -$27
Child U16 – $22
Family (2 adults & 2 children) – $88
Family (2 adults & 3 children) – $105
Groups (min 10) – $25pp