Games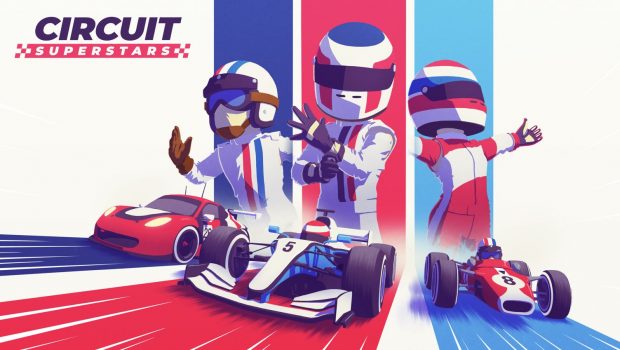 Published on January 31st, 2022 | by Adrian Gunning
CIRCUIT SUPERSTARS AVAILABLE NOW ON PLAYSTATION 4
SQUARE ENIX® Ltd., and Original Fire Games have announced that the top-down racing game CIRCUIT SUPERSTARS, is now available on PlayStation®4 consoles. The charming game built by racing fans, for racing fans – CIRCUIT SUPERSTARS is available for purchase on PC (via Steam®), Xbox One and now PS4®. To mark today's release Square Enix Collective also shared a new trailer on their YouTube channel.
PS4® racers will have the opportunity to cross-play with their friends playing on PC (via Steam®) or Xbox and will have access to the garage of their dreams, packed with 12 vehicles ready to compete on any of the 19 different tracks available, set in 13 vibrant locations. Players can also enjoy a range of customisable liveries for both driver and cars, in addition to helmets and victory celebrations which can be unlocked by levelling up. There's a racing style for everyone, with multiple motorsport disciplines represented in the game including Rallycross, Open Wheel Single-Seaters, Trucks, GT racing and plenty more free content to come in the future. Join the race on your preferred platform today!
CIRCUIT SUPERSTARS is available now on PS4®, PC (via Steam®) and Xbox One, also planned for release on the Nintendo Switch™ system in the second quarter of 2022.