Games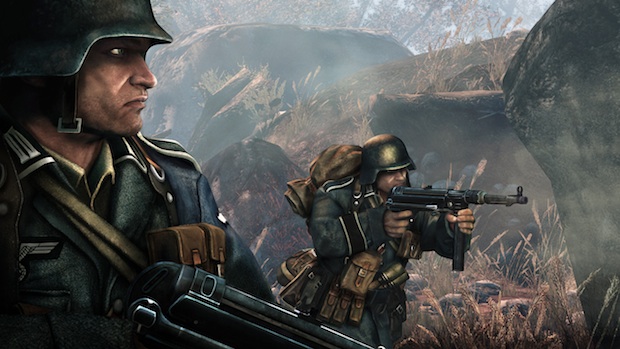 Published on February 14th, 2014 | by admin
CI GAMES ANNOUNCES DISTRIBUTION DEAL WITH QV SOFTWARE
Sydney, Australia – (February 13, 2014) – QVS announced as CI Games' exclusive distributor in Australia and New Zealand for the company's two upcoming titles: the World War II FPS Enemy Front and the Action RPG Lords of the Fallen.
"We're happy to be continuing our mutually beneficial relationship with our partners CI Games." said Omar Braery, Head of Marketing at QV Software. "Building on the success of past releases, we are looking forward to working together on their exciting 2014 line up."
"Our relationship with QVS has always been very productive and we're excited to partner with them again. The two games we have slated for release in 2014 will benefit from QV Software's reach and expertise in the region", said Martin Kwasnica, International Sales Director, CI Games.
Enemy Front is an innovative First Person Shooter combining the latest visuals, game mechanics and open-ended maps with an original approach to the fan favorite setting of World War II. It's slated for release in 2014 for Sony Playstation®3, Xbox®360 and PC.
Lords of the Fallen is an Action RPG in an original setting, co-developed by CI Games and Deck 13 under the direction of executive producer Tomasz Gop whose past experience includes the role of senior producer on two installments of The Witcher franchise. The game which has captured the attention of gamers as the first big title in the genre in the new console generation will be released in Fall 2014 for Sony Playstation®4, Xbox®One and for PC.