News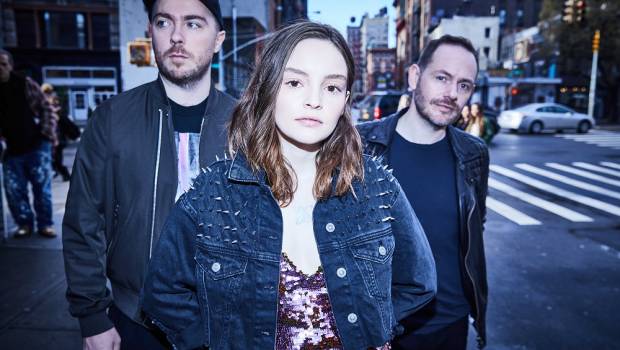 Published on February 1st, 2018 | by Admin
CHVRCHES Release New Single 'Get Out'
Scottish electro-pop trio CHVRCHES are excited to today share their new single 'Get Out'. The song is their first new single since the 2015 release of their critically acclaimed second album Every Open Eye.
'Get Out' is produced by the 2017 and 2018 GRAMMY Producer Of The Year, Greg Kurstin (Adele, Sia). Speaking about the new single, the band says, "Working with Greg was so different to what we'd done before, but it also felt so comfortable and like he'd been in our band forever. He doesn't try to make you write a certain kind of song. He just listens and then Jedi puppet masters the best work out of you. The opening synth riff of 'Get Out' was the first thing to emerge on our first day in the studio with him."
Listen to 'Get Out' here
Frontwoman Lauren Mayberry spoke about the new music to Entertainment Weekly for their 2018 preview, "When I listen to the record, I feel like it's the most pop stuff we've done and also the most aggressive and vulnerable at the same time. It was about really leaning into those moments — and also wanting there to be a real humanity and character to what we're saying."
CHVRCHES is Lauren Mayberry, Iain Cook and Martin Doherty. The band released their critically acclaimed debut The Bones Of What You Believe in 2013, which earnt them a Brit Award nomination. Their follow-up Every Open Eye, charted at #3 on the ARIA chart, #4 on the UK chart, #8 on the Billboard 200, and top-20 in ten other countries worldwide.
Over the course of their career, CHVRCHES have played countless shows worldwide, with each tour's production reaching new heights and leaping towards the top of festival bills. The band have been favourites with appearances at Splendour In The Grass and Laneway Festival, the latter of which they headlined on their last visit to Australia.
'Get Out' by CHVRCHES
Out now through Liberator Music/Goodbye Records
Available for purchase and streaming here