Comics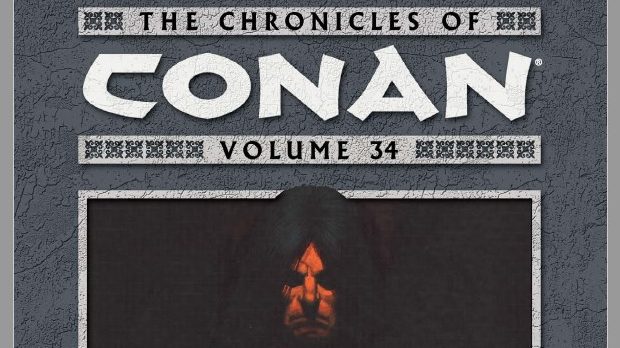 Published on March 6th, 2017 | by Chris O'Connor
Chronicles of Conan Vol 34 Comic Review
Summary: Slumbering gods, soul eaters... is there anything Conan hasn't seen or fought?
Conan continues his epic life through the world between the years when the oceans drank Atlantis and the rise of recorded history. The cimmerian who would rather work alone again finds himself in charge of an army and all that entails. This volume of Conan not only shows his conflict with the idea of being in charge of other fighters… but it also touches on his relationship with women… more than just his willingness to sleep with a lovely maiden… but his attachment and feelings towards a female companion.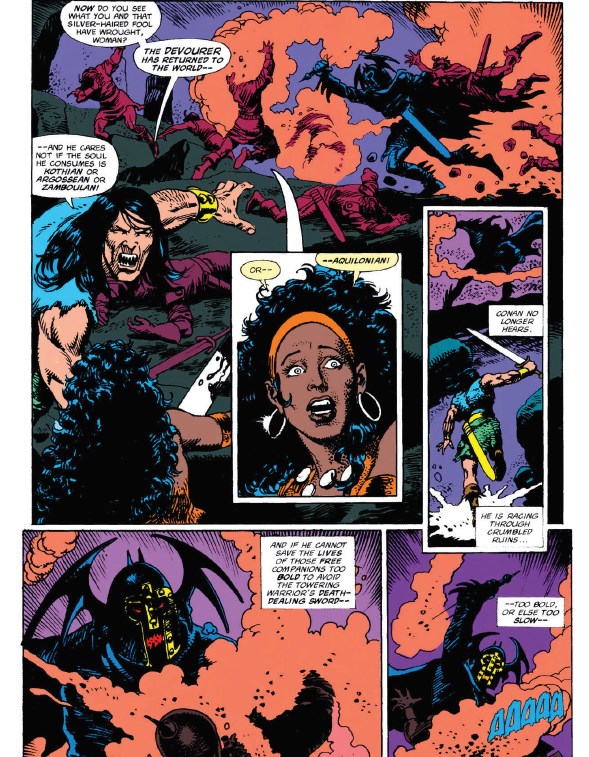 Writing
Conan is a character who is larger than life and it could be hard to keep that sort of character grounded within the "mortal world", but Roy Thomas does a fine job of doing so. Whether leading a mercenary army or tackling a demonic force there is a human sense to Conan… whilst his deeds are often greater than mortal men, his thoughts and emotions (when he shows them) are very grounded… it's something that helps us keep a connection with Conan… he's not a superhero, he is simply a man of great strength and determination.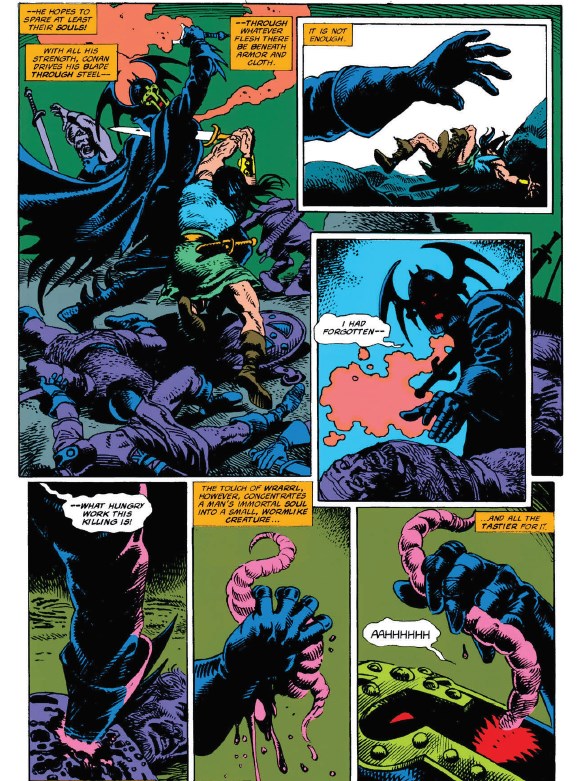 Artwork
The artwork sets my mind back to the more classical comics era… simple lines and basic (if sometimes bold) colours. There is nothing overly fancy or detailed… but there is a distinct vibrancy to the art. Rarely is there a panel in which a character is simply static. If the sense of characters motion isn't present in a frame then the hint at their inner thoughts is… which is not something that is easy to do and yet Mike Docherty has captured that expression that says "something is going on in this characters mind".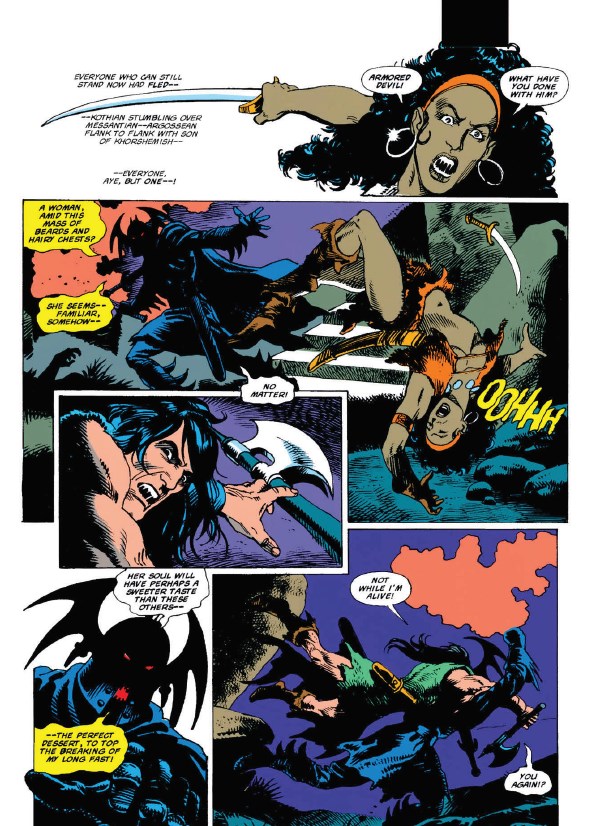 Final Thoughts
I remain a big Conan fan. There's just something about the barbarian that gels with me. Whether it's his great strength, his unlawful good nature or something else… he is someone to admire. The humility he shows when dealing with the notion of leading a band of soldiers… his unease at being responsible for so many lives. The sense that though he enjoys company, he is perhaps more comfortable when fighting alone, when he only has to worry about himself. Certainly worthy of adding to your no doubt already impressive collection of Conan tales.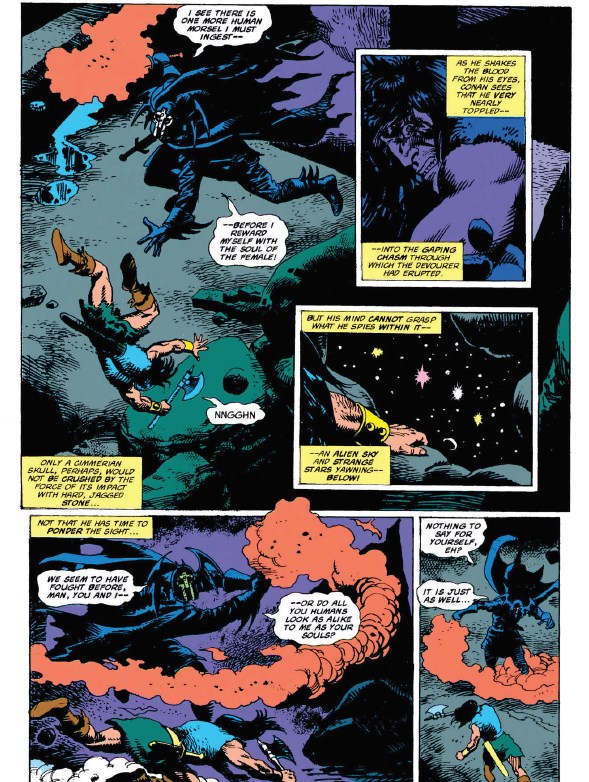 Publisher: Dark Horse
Writer: Roy Thomas
Artist: Mike Docherty
Colourist: George Roussos, Nel Yomtov
Cover Artist: Colin MacNeil
Genre: Fantasy, Action/Adventure
Format: 240 pages FC, TPB
Release Date: 15th March 2017