News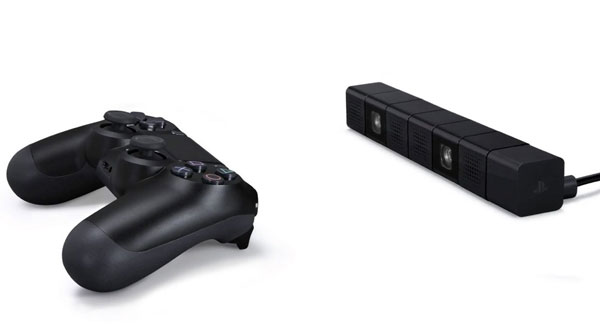 Published on December 1st, 2015 | by admin
Christmas | PlayStation Gift Guide
Games from PlayStation
Tearaway Unfolded: From critically-acclaimed studio Media Molecule (creators of smash hit Little Big Planet), Tearaway Unfolded is the family-friendly story of adventures through a magical world of paper. The perfect choice if you're buying for a younger gamer or the whole family.
Until Dawn: One of the most highly anticipated video games of the year, fans of horror slasher flicks will love this edge-of-your-seat video game. Starring Hayden Panetierre as one of the eight playable characters, players will be forced to make snap decisions that could mean life or death for everyone as increasingly sinister events unfold.
Uncharted: The Nathan Drake Collection: Experience one of the most revered game series of all time as players follow the perilous journey of Nathan Drake across the globe, from humble beginnings to extraordinary discoveries, in a race against ruthless enemies to uncover unimaginable treasure. This collection includes the singleplayer campaigns for Uncharted: Drake's Fortune, Uncharted 2: Among Thieves, and Uncharted 3: Drake's Deception.
Uncharted 4: A Thief's End: The latest installment of the award-winning Uncharted series and launching exclusively for the PlayStation 4 system, A Thief's End delivers the most thrilling adventure yet with new gameplay mechanics, larger, more open environments, and enhanced graphics and animations that showcase the power of the PS4 system. Release date in March 2016 and available for pre-order now.
Disney Infinity 3.0: Star Wars Starter Pack: A fantastic option for all the family, Disney Infinity 3.0 now welcomes Star Wars to the ever-growing collection of Marvel, Disney and Disney Pixar characters, stories and worlds. Players can embark on fictional cross-overs as big as their imaginations in the 3.0 Toy Box, or follow story-driven gameplay inside Play Sets and relive distinct experiences, environments and characters. This is a great value starter pack that also includes two Star Wars figures Anakin and Ahsoka, and one Star Wars Twilight of the Republic Play Set Piece.
Accessories from PlayStation
DUALSHOCK 4 Wireless Controller 20th Anniversary Edition: Celebrate 20 years of PlayStation with the DUALSHOCK 4 ireless Controller 20th Anniversary Edition! Even better, the controller features new innovations to deliver more immersive gaming experiences, including a highly sensitive six-axis sensor as well as a touch pad located on the top of the controller which offers completely new ways to play and interact with games.
DUALSHOCK 4 Wireless Controller Gold and Silver: A range of new DUALSHOCK 4 Wireless Controller colour variations, including Gold and Silver, will be available in Australia in late November 2015.
PlayStation Plus subscription: A subscription that every PS4 owner should include in their gaming life. Members can dive into multiplayer experiences with people from all over the world with free games, discounts, cloud storage and exclusive game trials delivered over the course of a 12-month membership. PlayStation Plus membership extends to PS4, PS3 and PS Vita and is available through the PlayStation Store.
Consoles from PlayStation
1TB PS4 Console: This classic PS4 console is the world's most powerful games system and a must-have option for gamers everywhere. It has twice the storage capacity as before and a complete in-home entertainment package, including a Blu-ray Disc player as standard and access to apps such as Netflix, Spotify and YouTube. Available in Jet Black and Glacier White.
Destiny: The Taken King Console Bundle: This exclusive 500GB bundle includes a white Destiny-inspired 500GB Limited Edition PS4 and a physical copy of Destiny: The Taken King Legendary Edition, which includes Destiny, Expansion I, Expansion II and The Taken King. Players will also get an upgrade to the Digital Collector's Edition, which includes three exotic Guardian class items with XP bonuses, three class specific emotes, three armour shaders and an early access weapons pack.
Disney Infinity 3.0 Console Bundle: This 500GB Disney Infinity 3.0 bundle now welcomes Star Wars to the ever-growing collection of Marvel, Disney and Disney Pixar characters, stories and worlds. Together, new heroes can join forces with characters from previous editions and embark on adventures in the 3.0 Toy Box!
Star Wars Battlefront Console Bundle: This 1TB Limited Edition Star Wars Battlefront PlayStation 4 Bundle will immerse players in epic Star Wars battles and heroic moments. Featuring a fully customised PlayStation 4 and DualShock 4 wireless controller inspired by Darth Vader, there's no better place for the ultimate Star Wars fan to live out their battle fantasies. Preorder now to receive yours on 19 November.