Hardware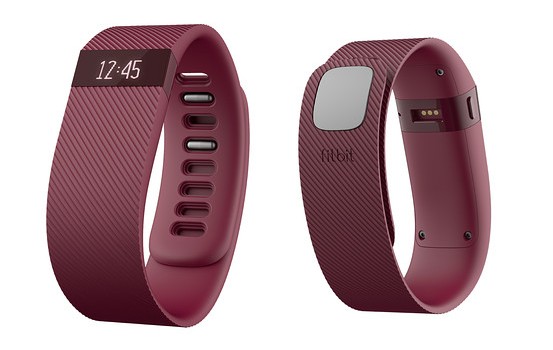 Published on December 1st, 2015 | by admin
Christmas gifts from Fitbit to move the whole family
This Christmas give a gift that keeps on giving with Fitbit's range of activity trackers – perfect for all fitness levels and occasions!
Whether you're helping to kick start a loved one's fitness journey or encouraging their fitness regime to surge, Fitbit has a collection of trackers that will continually challenge them to stay motivated long after the festive season. Join in the fun and indulge the whole family with a Fitbit to challenge it out and see who can get the most steps under their belt!
For the Fitbit fanatics who already love their tracker, you can now add a new device to their collection with Fitbit's Multi-Tracker Support, enabling a seamless switch between Fitbit trackers throughout the day or week. For Fitbit Flex users, freshen up their current tracker with bright new coloured wristband or a stylish Tory Burch necklace or bracelet.
No matter the activity or event at hand, first time Fitbit users and fanatics alike can be armed with the most suitable device so they can start their health journey during the silly season or kick-off the New Year with a healthy resolution!
New colours will be launched in Australia for Charge HR and Surge in the lead up to summer. Charge HR will be available in blue, tangerine and teal while the Surge will be available in blue and tangerine – perfect for Christmas giving! 
Fitbit Surge: Challenge the fit family member to train smarter and go further with Surge – a sleek, Fitness Super Watch built for training and designed for all day. The built-in GPS will allow them to observe distance, pace, and elevation climbed, while continuous, wrist-based heart rate monitors their workout intensity, helping them reach their target zone. Surge will help the fitness fanatic to see steps, distance, calories burned and heart rate all day for a complete picture of their fitness. They will stay connected with smartwatch features like call and text notifications and music control, conveniently on their wrist. What's more, the Surge is now also integrated with Strava, the leading global community for runner and cyclists, which will enable Surge users to sync their workouts seamlessly. Surge into summer! Available in Black, with Blue and Tangerine launching in November. RRP: $349.95. 
Fitbit Zip: The fun, easy-to-use Zip tracker measures your everyday activity, including steps taken, distance travelled and calories burned, giving real-time feedback that encourages the Zip user to be more active, wherever they are! Perfect to kick start your family member's fitness journey without necessarily telling the world, the Zip is discreet and comfortable to wear all day clipped on a bra, belt or in your pocket. The Zip wirelessly uploads activity via computer or phone, providing real-time access to stats and the Fitbit dashboard, making it even easier to stay on track to reach intended goals. Available in Charcoal, Lime, Midnight Blue and Magenta. RRP: $79.95. 
Fitbit Charge HR: Make every beat count with Charge HR – an advanced tracker that delivers continuous, wrist-based heart rate and activity tracking all-day, during workouts and beyond! Check your wrist 24/7 for heart rate, steps, distance, calories burned, and floors climbed, assisting you to maintain workout intensity, achieve calorie burn goals and maximise performance to optimise health. Help make the most of your fitness journey — every step, every beat, every day. Available in Black and Plum, with Blue, Tangerine and Teal launching in October. RRP: $199.95. 
Fitbit Flex: With the Fitbit Flex your family will never stop moving! Wear this slim, stylish device all the time and get the motivation you need to get out and be more active. It tracks steps, distance, and calories burned and shows you how you're stacking up against your daily goals. At night, it tracks your sleep cycle, helps you learn how to sleep better, and wakes you silently in the morning. With the ability to also access stats wirelessly with computers and select mobile devices, the Flex will give you the motivation you need to get out and be more active. Available in ten different colours, get a different colour Flex for each family member! RRP: $129.95.
Fitbit Flex Band Pack: Freshen up a Fitbit Flex and be ready for any occasion or outfit with new coloured wristbands in the Fitbit Flex Band Pack. Available in Sport (Navy, Tangerine and Teal), Vibrant (Violet, Pink and Teal) and Classic (Navy, Red and Blue), each pack comes with three bands and a band clasp. RRP: $39.95 (only available via Fitbit.com).
Tory Burch for Fitbit: For the women in the family who value fashion as much as fitness, the Tory Burch for Fitbit collections are designed exclusively for the Fitbit Flex and bring unparalleled style to everyday activity tracking. Including elegant brass pendants and bracelets as well as silicone and double wrap leather bracelets, the Tory Burch collection allows them to track steps no matter the occasion. RRP: from $38.00 to $250.00. 
Fitbit Aria: The Aria WI-FI Smart Scale is a great gift to help the whole family achieve even better fitness results. Syncing wirelessly with each existing Fitbit device and dashboard, the Aria scale tracks weight, BMI, lean mass and body fat percentage, and also works with calories coaching. Stats are turned into interactive charts and graphs, helping to paint a picture of long-term progress and keeping everyone motivated. Available in Black and White, the Aria also recognises up to 8 different users! RRP: $169.95. 
For further information, please visit Fitbit.com