News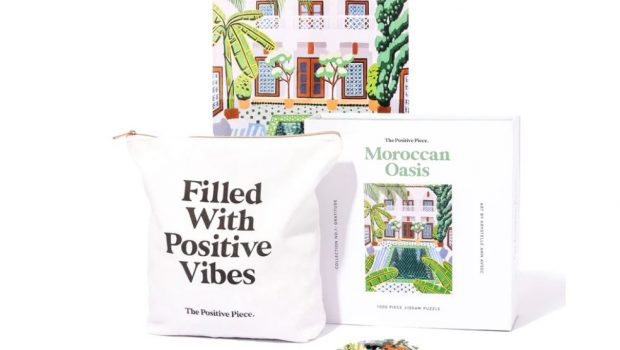 Published on October 28th, 2022 | by Adrian Gunning
Christmas Gift Guide | Puzzles for Relaxation with The Positive Piece
The Christmas season is coming upon us and if you're looking for something unique yet very special, check out the The Positive Piece premium jigsaw puzzles for adults which would make perfect additions to everyone's holiday gift list.
The Positive Piece makes puzzles featuring diverse female artists from around the world. Each puzzle is a piece of art beautiful enough to frame once completed. We have curated a list of our top choices for loved ones wanting to spend their holiday season relaxing and unwinding after a busy year.
Merindah-Gunya by Bayley Mifsud, 1000 Piece Puzzle
This Christmas, help your loved ones unwind while enjoying a beautiful puzzle from The Positive Piece with artwork by an inspiring female artist. The Merindah-Gunya puzzle shines a spotlight on emerging Aboriginal artist, Bayley Mifsud who captures the beauty of her culture through this work of art. With each piece of this puzzle, your family and friends can slow down this festive season and immerse themselves in Bayley's storytelling.
Each puzzle comes with all the tools you need including a matte poster of the artwork (which you can also keep as an art print) and a cute reusable canvas pouch to store every piece. This puzzle also transforms into a masterpiece that can be framed then displayed in your home upon completion, making it the most thoughtful gift this Christmas!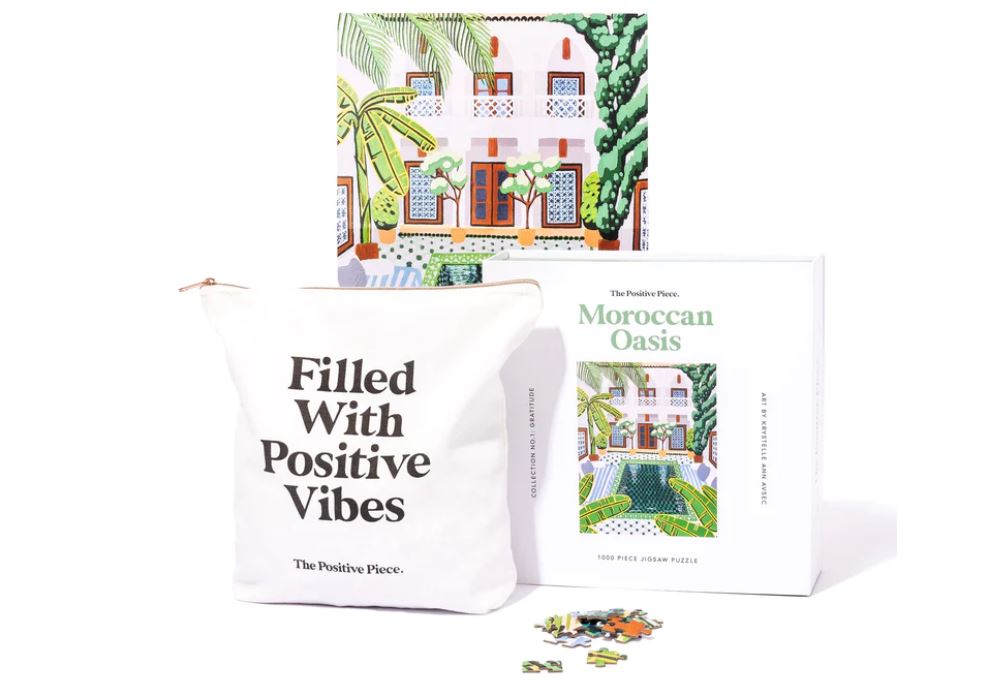 Moroccan Oasis by Krystelle Ann Avsec, 1000 Piece Puzzle
It's Christmas, and you know what that means – time to relax! You don't have to travel to get away from the hustle and bustle of the city this Christmas. With our travel inspired Moroccan Oasis puzzle featuring art by Filipino-American artist, Krystelle Ann Avsec, you will feel like you are exploring a riad from the comfort of your own home.
Unlike any other puzzle, The Positive Piece puzzles are especially designed for you to show off on your wall once you complete it. Their puzzles come with a poster of the artwork for easy reference and the pieces come in a reusable canvas pouch that can be repurposed as a pencil case or even a makeup bag. Every part of this puzzle also has a matte finish so you can have a glare-free experience. Make your holiday season more relaxed with a puzzle from The Positive Piece!