News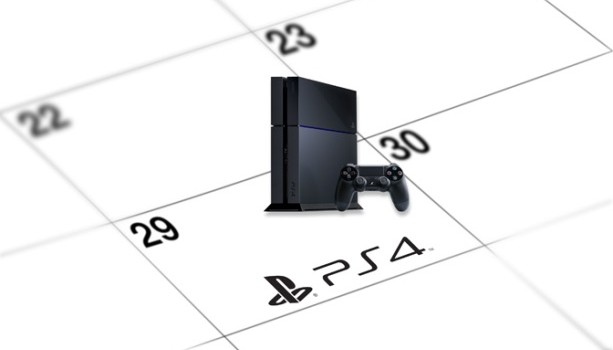 Published on November 29th, 2013 | by admin
CHRISTMAS COMES EARLY WITH PIZZA HUT AND PLAYSTATION®
CHRISTMAS COMES EARLY WITH PIZZA HUT AND PLAYSTATION®
Pizza Hut partners with PlayStation to giveaway hundreds of PS4™ gaming consoles 
One of the most exciting partnerships of the year is here, as Pizza Hut teams up with PlayStation® to celebrate the release of the highly anticipated PlayStation®4 (PS4™).
Only at Pizza Hut will Australians have the chance to win one of 660 new PlayStation 4 consoles over the next four weeks – that's every hour on the hour with the first draw taking place at 4.00pm on Tuesday, 3 December 2013. With most Australian retailers sold out of their PS4 stock until 2014, Pizza Hut is offering a chance for Australians to get their hands on one in time for Christmas.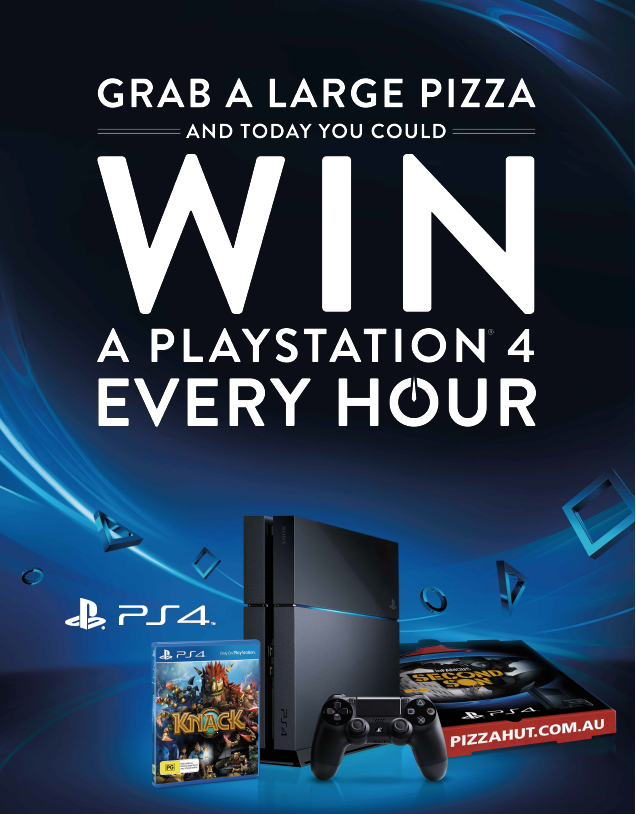 Fatima Syed, Head of Marketing at Pizza Hut said: "We are thrilled to be able to offer Pizza Hut customers the best chance of winning a PS4 in time for Christmas. If you buy your favourite large pizza, you'll go into the draw to win not only a PS4 but your choice of one of the following games: Drive Club, Knack and Killzone Shadow Fall.
"Each entry will be valid for 24 hours, or 24 draws, so the chance of winning remains high. We are expecting thousands of entries so get your orders in."
Specially designed Pizza Hut boxes celebrating the promotion will each contain a special competition sticker and unique code. Simply visit www.pizzahut.com.au, enter your details and the unique code from the Pizza Hut box to register for a chance to win.
The hourly draws will commence at 4:00pm on 3 December, 2013 and will take place hourly until 3.00am on 31 December, 2013 including Christmas Day when 24 PS4 consoles will be given to 24 lucky winners.
Details will be available when the promotion launches at www.pizzahut.com.au or www.facebook.com/PizzaHutAustralia