Events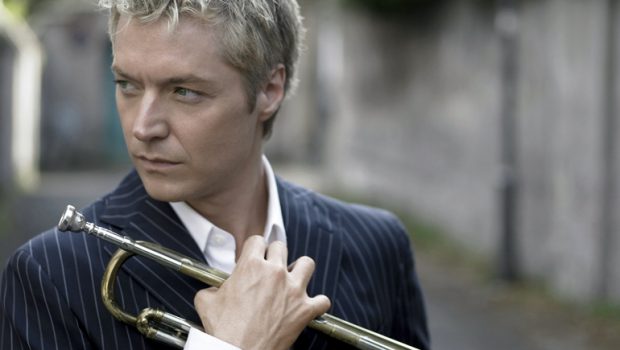 Published on November 24th, 2017 | by admin
CHRIS BOTTI NATIONAL TOUR
Smooth Jazz In The City – Australian & New Zealand Tour 2018
THURSDAY NOVEMBER 23, 2017 – The world's biggest selling jazz instrumentalist, CHRIS BOTTI, returns to Australia in early 2018, playing at the nation's leading concert venues.
Performing worldwide and selling more than four million albums, American trumpeter Botti has found a form of creative expression that begins in jazz and expands beyond the limits of any single genre.
Tickets for all shows go on sale midday (local time) Wednesday, November 29.
My Live Nation members can secure tickets first during the exclusive pre-sale beginning midday Monday November 27.
For complete tour and ticketing including VIP details, visit: livenation.com.au.
Botti's musical connections with some of the world's best known recording artists – including Sting, Paul Simon, Andrea Bocelli, Joni Mitchell, John Mayer and Mark Knopfler – has led to continual tours and recordings since he first moved to New York City in 1985 to hone his craft as a studio musician. Bocelli and Knopfler were among featured artists on Botti's Grammy award-winning Impressions (2012), one of 10 studio albums he has recorded, together with two live albums and two compilations.
As both a trumpeter and composer, Botti has established a reputation as a versatile musician in both jazz and pop music for his ability to fuse both styles. Botti also attributes his rise to world success to his work with Sting; "Watching artists like Sting and Paul and Joni Mitchell, how they get in and out of songs … all that was a huge asset for me. I wouldn't be the performer I am today without that background," Botti said.
Over the past three decades, Botti has recorded and performed with the best in music, including Paul Simon, Barbra Streisand, Tony Bennett, Lady Gaga, Josh Groban, Yo-Yo Ma, Michael Bublé, Joshua Bell, Aerosmith's Steven Tyler and even Frank Sinatra.
Hitting the road for as many as 300 days per year, the trumpeter has also performed with many of the finest symphonies and at some of the world's most prestigious venues, from Carnegie Hall and the Hollywood Bowl to the Sydney Opera House and the Real Teatro di San Carlo in Italy.
"Virtuosic trumpet work… inventive melody-making… engaging onstage presence" – Los Angeles Times
"Chris Botti's (recent projects) display the influence of Miles Davis and Chet Baker… he is the most famous trumpeter since Herb Alpert." – Jazztimes
"A modern-day jazz heartthrob" – New York Times
SYDNEY OPERA HOUSE, SYDNEY           FRIDAY FEBRUARY 16
CANBERRA THEATRE, CANBERRA         SATURDAY FEBRUARY 17            
QPAC CONCERT HALL, BRISBANE          SUNDAY FEBRUARY 18
HER MAJESTY'S THEATRE, ADELAIDE   MONDAY FEBRUARY 19
HAMER HALL, MELBOURNE                      TUESDAY FEBRUARY 2
TICKETS ON SALE 12PM WEDNESDAY NOVEMBER 29
Live Nation pre-sale: 12pm November 27 until 5pm November 28
For complete tour and ticket information, visit: www.chrisbotti.com & www.livenation.com.au