Games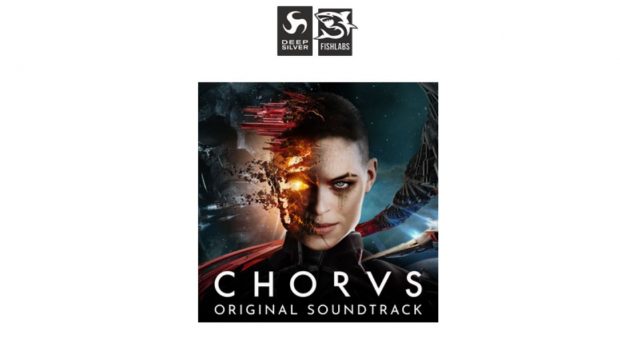 Published on February 9th, 2022 | by Adrian Gunning
CHORUS OFFICIAL SOUNDTRACK OUT NOW
The Chorus soundtrack is out now and discoverable on over 35 different global music streaming services including Apple Music, Spotify, Amazon Music and YouTube, featuring 26 immersive classical creations.
Composer Pedro Macedo Camacho worked together with Deep Silver FISHLABS's audio director Philipp Muckenfuss, estimating over 180 minutes were produced; the music was created alongside the game's development over nearly two years, from the first sketches to the final stage.
Classically trained, Pedro created his first musical composition at the age of 10 and has worked on soundtracks for A Vampyre Story, Civilization 5, Witcher 3, Star Citizen, Wolfenstein II: The New Colossus and World of Warcraft: Shadowlands.
The atmospheric soundtrack, composed completely remotely, is a truly global project with Pedro in Portugal as main composer, the lead vocalist Úyanga Bold in the United States but from Mongolia, additional music by Alex Pfeffer in Germany, one synth designer in France, another in South Asia but from the UK, the orchestra in Bulgaria and the audio director in Germany, at Deep Silver FISHLABS.
Chorus Soundtrack Tracklist
| | |
| --- | --- |
| Main Theme | 14. Rising Through the Rift |
| Stega Central | 15. The Faceless |
| Revelation | 16. Amarok Rift |
| Attack on Enclave | 17. Song of the Void |
| Old Friend | 18. Dead Pilgrims |
| Defender of the Weak I | 19. Legion Secrets |
| Defender of the Weak II | 20. Ancient Ritual |
| Enclave Station | 21. Inner Strength |
| Najara Citadel | 22. Armada Strike I |
| Arrival in Amarok | 23. Armada Strike II |
| The Circle | 24. Armada Strike III |
| The Search | 25. The Prophet |
| Pirates | 26. In Chorus |
About Chors
Chorus follows ace pilot Nara and her sentient ship Forsaken on their exciting journey of redemption, expertly balancing the spectacle of space exploration with frenetic, fast-paced action. Explore epic cosmic vistas and tight crystalline corridors as you fight to free the galaxy from mysterious cult, the Circle.
The Circle is ruled by The Great Prophet and under his command Nara and Forsaken were responsible for many of the cult's major victories and atrocities on their path to dominate the galaxy. Once the Circle's deadliest warrior, Nara is now their most wanted fugitive.
This immersive narrative is supported by stunning gameplay; flying Forsaken is exhilarating and players will find it thrilling to use the ship's weapons, powers and aerobatic abilities in zero-g combat.
Chorus is out now on Xbox Series X and Xbox One, the all-in-one games and entertainment systems from Microsoft, the PlayStation® 5 and PlayStation® 4 computer entertainment systems, Google Stadia, PC via Epic Games Store and Steam, and Amazon Luna.