Events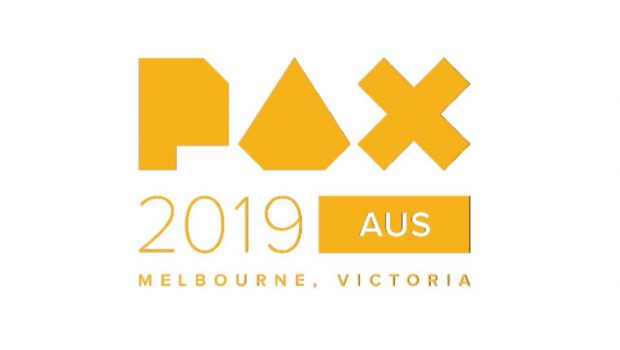 Published on August 2nd, 2019 | by Admin
Choose Your Own Adventure At PAX AUS 2019
Let us preface this press release with a little annotation, shall we? There is just no way on this green round earth (or flat…whatever you're into) that this press release can concisely explain everything to expect at PAX Aus 2019. It's too big, too diverse and too epic, so bear with us because PAX Aus 2019 is going to be like nothing you've ever experienced before.
Except it will be kinda like PAX Aus 2018 but bigger.
Prepare for tens of thousands of people to flock to Melbourne Convention and Exhibition Centre from October 11th – 13th, because PAX Aus is back. Before the fervor overtakes you, like some gaming-induced berserker rage, allow us to share a quick recap. A history lesson of sorts.
2013. What a year. "Selfie" and "twerk" were added to the dictionary. K Rudd became Prime  Minister one last time. And the biggest milestone of all, The first PAX Aus launched in Melbourne and swiftly became the biggest gaming event Australia had ever seen. So now we are 7 years on and there's no slowing down.
Gaming today is… broad. It's our duty, nay, our life's mission to ensure if there's a part of gaming you love, you'll find it at PAX Aus. Think of PAX Aus like an onion. In that it has  layers, not the making you cry bit. PAX's layers offer something for everyone, this is an
event curated for you.
As the ultimate conclusion to Melbourne International Games Week, over three days PAX attendees can froth over panels, live performances, tournaments, the Omegathon, PAX Rising, PAX Arena, tabletop freeplay, PC, handheld and console areas, Indie showcase, PAX XP, cosplay, pin trading etc. etc… the list honestly never ends. Authentically and wholeheartedly, PAX Aus welcomes all gamers, from all walks of life.
Whether you're addicted to Battle Royale or just addicted to watching them on Youtube.
Whether you're obsessed with local gaming creators or you're an Omegathon superfan.
Maybe you spend your weekends role playing with your friends or writing a 19 page expose on your D&D character's difficult childhood (yes, we know well-adjusted people don't become adventurers). Maybe you're still playing Crash Bandicoot and The Sims in your bedroom after lights out. It doesn't matter, PAX Aus has it all and we welcome you to come and embrace Aussie gaming culture in all its glory over the best weekend MCEC has ever seen.
"PAX is the home of gaming culture within Australia, and in 2019 we're excited to be offering more to the PAX community than ever before." says Jono Whyman, Event Director at ReedPOP. We encourage you to revel in the PAX Aus culture, discover something new,
meet like-minded folk and see what Australian gaming can offer you.
For more information and tickets, please visit https://aus.paxsite.com/ a