Uncategorized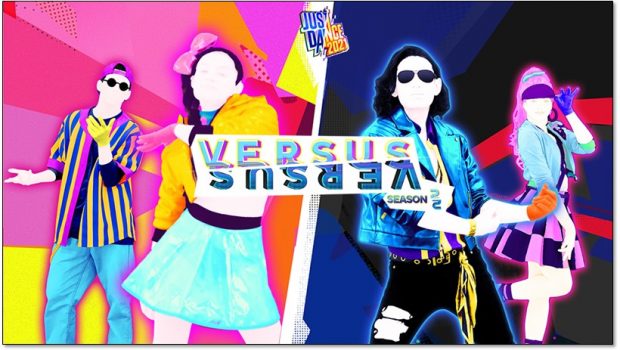 Published on March 12th, 2021 | by Admin
CHOOSE YOUR FAVORITE DANCE CREW WITH JUST DANCE 2021 SEASON 2
Today, Ubisoft® announced a new content update for Just Dance® 2021, the latest instalment of the #1 Music Video Game Franchise of All Time*, to celebrate the upcoming season. This update offers Just Dance 2021 owners free new content including premium songs available for a limited time and online contests, as well as exclusive and iconic songs only accessible via Just Dance Unlimited**, the dance-on-demand-streaming-service.
The second season, Versus, will spotlight two different artistic dimensions, inspired by opposed but complementary aesthetics. All players are invited to express their personality and choose their crew – will they choose the sassy and vibrant side or will they go for daring and mysterious? Different styles, but all sharing the same goal: dance like never before to the rhythm of the drums! Versus will include a Part 1 and Part 2 within Just Dance 2021.
To watch trailer click image below
Part 1 will be available starting March 11th to March 25th, bringing a new playlist and two iconic songs to Just Dance 2021 until the end of the part 1***, "Bubble Pop!" by HyunA and "Finesse (Remix)" by Bruno Mars Ft. Cardi B. The event will also include the release of "Best Song Ever" by One Direction, coming to Just Dance Unlimited*** on March 18th. All songs are accessible with an ongoing Just Dance Unlimited subscription or an active trial period****.
Part 2 will be available starting April 15th until May 6th, delivering a new playlist, revealing the 3 new exclusive songs, and 3 hits from previous opus' accessible via Just Dance 2021 with an ongoing Just Dance Unlimited Subscription or an active trial period. Among the new releases, players will be able to celebrate the return of 3 fan favourite tracks:
• "Problem" by Ariana Grande Ft. Iggy Azalea and Big Sean, available on April 15th
• "Black Widow" by Iggy Azalea Ft. Rita Ora", available on April 22nd
• "Pump It" by The Black Eyed Peas, available on April 29th
Along with the release of Versus, happy hours and tournaments will be available in the Just Dance 2021 World Dance Floor, the online mode of Just Dance.
For more information about Just Dance 2021, the Just Dance Controller App or Just Dance Unlimited, please visit justdancegame.com. Follow Just Dance on Twitter @justdancegame and use hashtag #JustDance2021.
These events are available for all Just Dance 2021 owners on Nintendo Switch™, the Xbox One family of devices including Xbox One X and Xbox Series S|X, PlayStation®4 Pro, PlayStation®4, PlayStation®5, and Google Stadia.