Games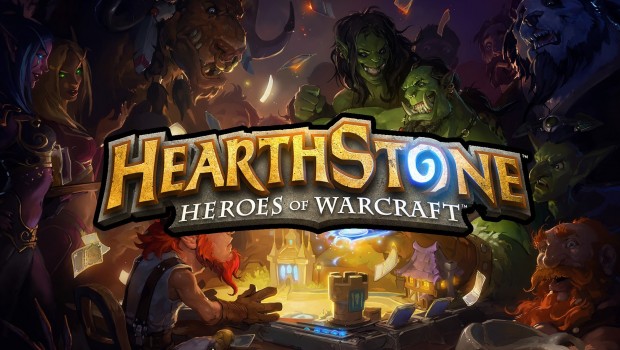 Published on October 21st, 2016 | by Admin
Choose your Champion for the Hearthstone World Championship
It's almost time to crown Hearthstone's next World Champion! Early next month, one player will emerge as the 2016 winner at BlizzCon, and walk away with the $250,000 USD first place prize, from the million-dollar prize pool on offer. Fans at home can also get in on the fun by selecting one of the sixteen competitors to cheer for; watching them compete in the tournament, and receiving in-game rewards, in the form of Hearthstone card packs, for every best-of-seven match their nominee wins! Those at home who participate will earn one card pack from The Grand Tournament just for entering, so there's no reason not to back your favourite player competing at BlizzCon. Voting begins today, and will be available until 26 October AEDT.
Find out more about Choose Your Champion and how to vote by visiting the Hearthstone Website here and select a player to support.
The sixteen players in the World Championship have qualified from one of the Seasonal Championships or Last Call Invitational events, and will be representing the Americas, Asia-Pacific, Europe, and China. They've travelled a long road, and faced some of the best challengers in the world along the way, but now they've arrived at the pinnacle of Hearthstone competition. The players have been divided into four brackets and will play out the group stage during BlizzCon Opening Week. From there, two players from each group will advance to the single-elimination round at BlizzCon, held on 4-5 November (5-6 November AEDT).
Where to Watch
Catch all of the exciting action on the official Hearthstone Twitch channel! The Opening Week and BlizzCon schedules can be found below, and on the BlizzCon Website.
Opening Week (Group Stage):
Day 1 (October 27 AEDT) – Match 1
Day 2 (October 28 AEDT) – Match 2
Day 3 (October 29 AEDT ) – Winner's Match
Day 4 (October 30 AEDT) – Elimination Match
Day 5 (October 31 AEDT) – Decider Match
BlizzCon (Bracket Stage):
Day 1 (November 5 AEDT) – Quarterfinals
Day 2 (November 6 AEDT) – Semifinals and Grand Finals