Events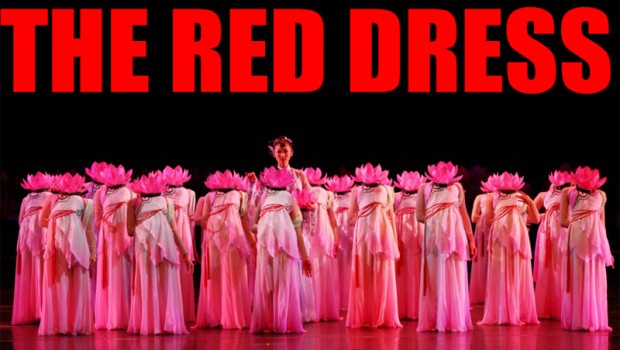 Published on February 19th, 2015 | by admin
CHINA ARTS AND ENTERTAINMENT GROUP (CAEG) PRESENTS THE NATIONAL AWARD WINNING PRODUCTION OF THE RED DRESS
A tale of loyalty, tradition and love
The Chinese National award-winning ballet The Red Dress heads to Melbourne for an exclusive season at the Palais Theatre 10 and 11 March 2015.  The world premiere was held in New York in March 2014 to excellent reviews. CAEG is excited to return to the Palais Theatre having previously presented critically acclaimed productions of The Embroidery Girl and The Peony Pavilion.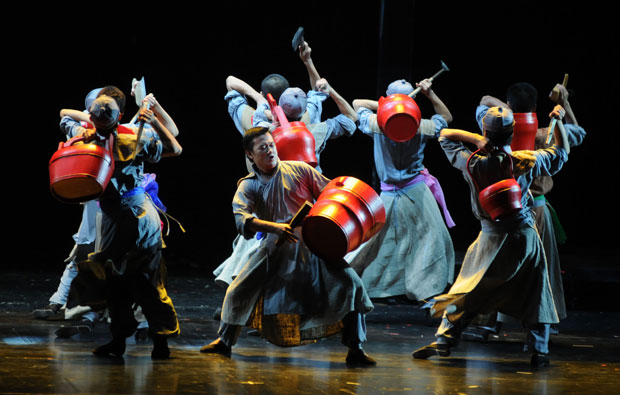 The Red Dress tells a bittersweet and beautiful love story in Southern China.  In an old town, a boy named Ayong (played by Zeng Ming) and a girl named Yue'er (played by Cheng Lin) are childhood playmates, and, in the first bloom of love pledge to marry. Ayong promises Yue'er he will "return home in silken robes and take her as his bride" and leaves town to make a living. Time passes and Ayong himself disappears without a trace. Yue'er, alone in her imagination, longs for the festivity and joy of the "ten-mile red dowry" of her wedding day, and waits in her beautiful dreams.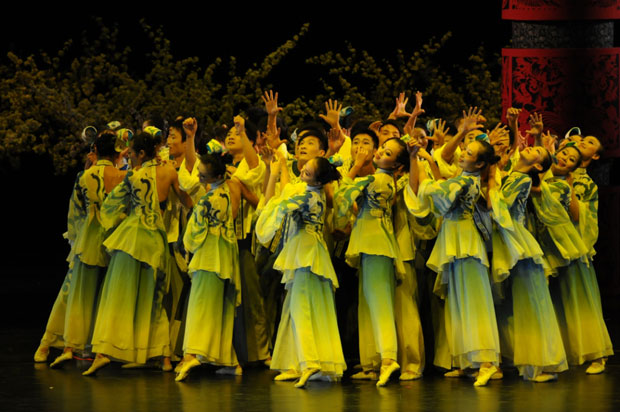 Director Wang Xiaoying is deputy director of the National Theatre of China and has a unique understanding and method of presenting Chinese traditional culture on stage and along with more than 45 dancers bring this astonishing tale to life though grand spectacle and movement.
"A pretty picture of southern China in the 1920s." The Beijing Review
Through the unique language of Chinese folk dance this production conveys the grandness and exquisiteness of China's folk culture, as well as the Chinese dream and pursuit of peace and happiness. With a combination of southern China's folk customs such as "Daughter's Wine" of Shaoxing, "Descendants' Bucket" of Ningbo, "Rolling Silkworms" of Jiaxing, and others—the production paints a vivid picture of a most cherished ceremony of a Southern Chinese girl's life. It consists of four acts including "Dream Love" "Dream Farewell" "Dream Return" and "Dream Wedding".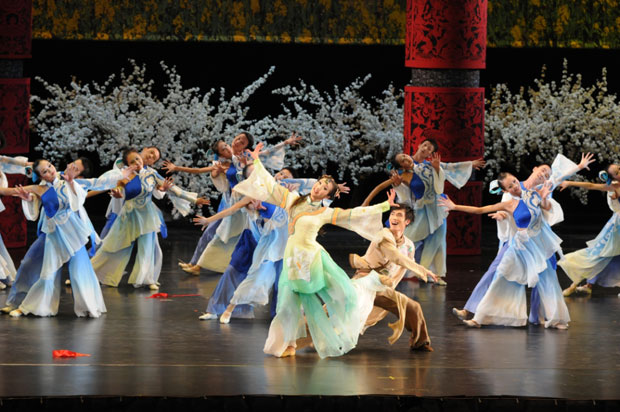 SEASON DETAILS
VENUE                 Palais Theatre, Lower Esplanade, St Kilda
DATE                    Tuesday 10 and Wednesday 11 March
TICKETS               Ticketmaster www.ticketmaster.com.au or 136 100
SHOW TIMES     7.30pm
PRICES                 Tickets from $24.00 to $70.00                                  
WEBSITE             www.palaistheatre.net.au