Blu-ray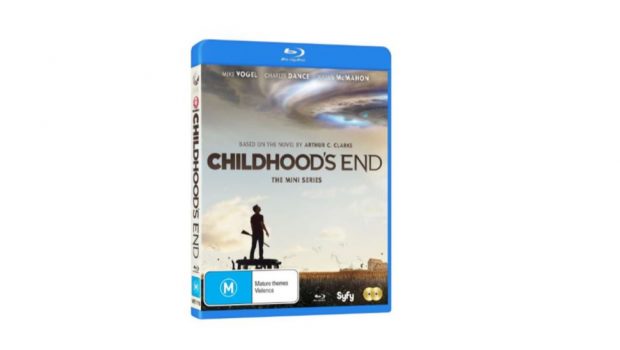 Published on March 2nd, 2017 | by admin
Childhood's End arrives on Blu-ray in April
Thursday, March 2, 2017 – Via Vision Entertainment is thrilled to be releasing the sci-fi saga Childhood's End. It will premiere on Blu-ray and DVD in Australia April 4.
A man from the near distant future records a message. He claims to be the last living human from the ruin of a post-apocalyptic Earth. So begins the epic Childhood's End.
Based on Arthur C. Clarke's beloved 1953 science fiction novel of the same name, this 3-part mini-series explores the idea of an alien invasion by a mysterious group known as the Overlords. A Midwestern farmer is chosen by the alien leader as a go-between. His life will never be the same. Decades of utopian rule follow in the wake of the arrival but at a significant cost not yet foretold.
Produced for the Syfy Channel, Childhood's End stars Mike Vogel (Under the Dome), Charles Dance (Game of Thrones), Georgina Haig (Underbelly), Julian McMahon (Nip/Tuck) and Colm Meaney (Star Trek: The Next Generation).
The New York Times calls it "heady, unsettling stuff."
"Where Childhood's End succeeds is that it balances its convention and its twists in fairly equal measure," observes INDIEwire's Ryan Anielski who adds that it is, "Certain to entertain, bound to keep you guessing."