Games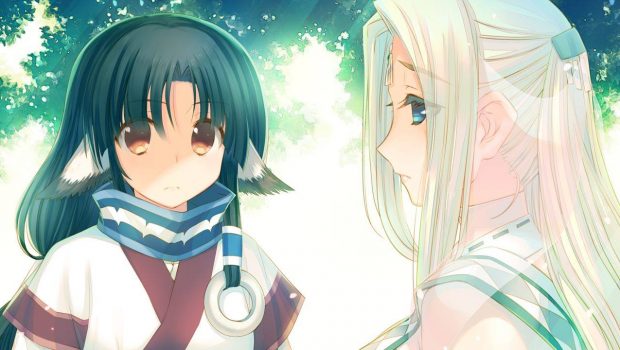 Published on April 27th, 2017 | by admin
The Child Prodigy Nekone Is All Business In Utawarerumono: Mask Of Deception
We introduced the smooth talking mercenary Ukon last time, but did you know he has a little sister who's the exact opposite of him? Her name is Nekone and she just so happens to be quite the child prodigy. While Ukon is out and about with his mercenary bros, Nekone is busy being an overachiever in the Imperial Capital. She's incredibly intelligent and has passed numerous exams in the pursuit of becoming a full-fledged Scholar of Philosophy (unfortunately, Imperial officials can't seem to look past her age). While Haku's lazy personality may irritate her, she worships Ukon and develops a close bond with Kuon. Although Nekone's just a child, she acts as a great healer in battle and proves to be a gifted strategist. Watch her in action in the new trailer below!
There's a lot at stake in Mask of Deception, but the epic story of Utawarerumono concludes in Mask of Truth. While we'll have more information about the game later, you can feast your eyes on the gorgeous Utawarerumono: Mask of Truth cover below!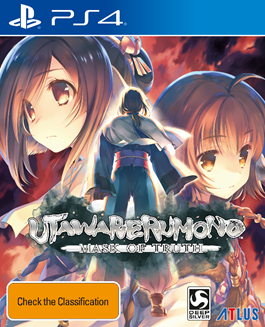 Utawarerumono: Mask of Deception Key Features
An Unforgettable Story – Mask of Deception offers a story-rich visual novel experience (40-50+ hours long) that lets players shape the future of a fully realized world filled with fantastical lore and history! Mask of Deception sets up the story for a thrilling conclusion in Mask of Truth, and we'll reveal more information about the final game at a later date.
An Active SRPG Battle System – Players will need to defend Haku and his friends by engaging in intense SRPG combat with the various hostiles that populate the world. The battle system is a thrilling mix of turn-based tactics and Attack Chain mechanics. Players can remain active during combat by successfully completing timing-based charging rings to execute critical attacks or vital dodges/blocks.
Fully Fleshed Out Combat – Unique combat features such as the rewind function, elemental affinities/weaknesses, unique character skills, and more add a layer of depth to fights. It'll take true tactical acumen to emerge victorious in battle!
Breathtaking Art – With a stunning art style and beautifully rendered cutscenes, the game is a feast for the eyes for Japanese visual novel and anime aficionados!
Beautiful Songs and a Thrilling Score – The rousing music, recorded and remastered at the legendary Abbey Road Studios and EastWest Studios, is a perfect soundtrack to accompany a great adventure.
Utawarerumono: Mask of Deception and Utawarerumono: Mask of Truth will both be available physically for PlayStation®4 in 2017 in Australia. Mask of Deception will release on May 23, and the game's direct sequel, Mask of Truth will release later in the year with English text and the original Japanese audio. For both games the PS4 version will be $69.95.
Plus, the game will be receiving two new DLC characters that can help during battles. The sword wielding Tamaki and spear thrusting Sasara will be available for purchase when the game launches on May 23. Details below:
Sasara Samurai Costume
Sasara Swimsuit Costume
Tamaki Samurai Costume
Tamaki Swimsuit Costume
Costume Set