News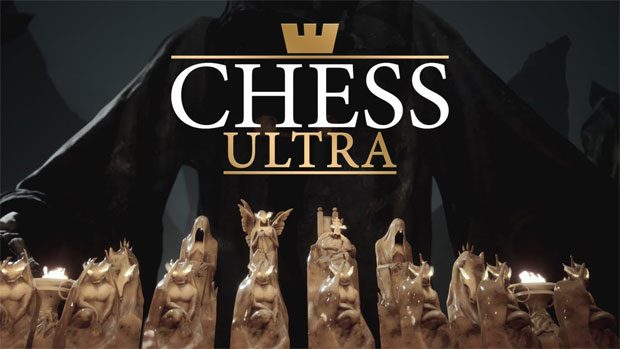 Published on October 28th, 2017 | by Admin
CHESS ULTRA: Out this week on Nintendo Switch
28th October 2017: Ripstone Games announced today that Chess Ultra, the most breath-taking chess game ever made and TIGA Awards finalist for Best Strategy Game, will be launching on Nintendo Switch™ on 2nd November priced at £9.99 / $12.49 / €12.49. Those excited to see the game can check out the trailer here.
Chess Ultra features stunning visuals, seamless online multiplayer and Grandmaster-approved AI that offers the ultimate chess experience. The game is cross-platform compatible so players on Nintendo Switch™ can play chess against players on PC and Xbox One.
Chess Ultra fully utilises the array of intuitive playing options on Nintendo Switch™. Fans can play on the big screen with the console docked, in tabletop mode with the Pro Controller, and on the go in handheld mode using either the Joy-Con™ controllers or by taking advantage of full touch screen functionality. Additional to this, the game also includes a unique way for two people to play the game in local multiplayer cross-table playing mode, whereby the console acts as the chess board. Place the console down between you and your opponent to play cross-table chess. Each player uses an individual Joy-Con™ controller to take their turn, and the game features an adaptive UI for cross-table play meaning you can focus on your strategy and enjoy the ultimate table top challenge.
Key features of the game include…
Stunning environments and beautiful chess sets, including a 'Fire and Brimstone' chess set that literally burns
10 Grandmaster approved AI levels
Comprehensive time controls, including Classical, Blitz and Marathon, all available online
Intuitive local and online multiplayer with ELO ranking system
Cross-platform online play between Xbox One and PC
Spectate and compete in Official Ripstone tournaments
Numerous playing options including full touch screen and cross-table playing modes
Over 80 chess puzzles
Re-write the past by winning the biggest historic matches
In-depth tutorials
Ripstone have been publishing games for over five years, but Chess Ultra is the first game to be crafted by their own in-house development team. It launched earlier this summer on PlayStation 4, Xbox One, PC and VR.