Comics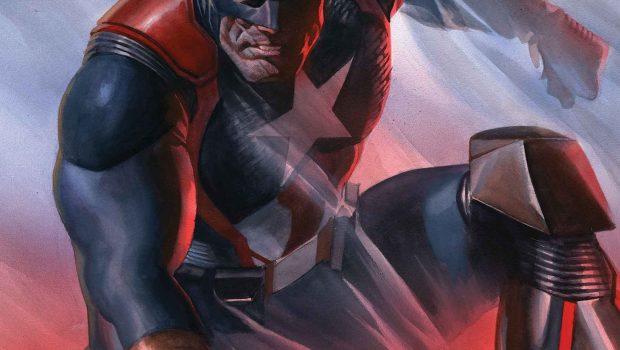 Published on October 19th, 2023 | by Adrian Gunning
CHECK OUT ALEX ROSS' MAIN COVER FOR CHIP ZDARSKY AND DANIEL ACUÑA'S AVENGERS TWILIGHT #1!
Announced this past weekend at New York Comic Con, writer Chip Zdarsky and artist Daniel Acuña have teamed up to deliver a dark endpoint for Earth's Mightiest Heroes in AVENGERS: TWILIGHT. This project from two of the industry's most celebrated talents has been in development for years, and Marvel Comics is proud to present it this January. Over the course of six issues, readers will be immersed in a future where the age of heroes has come to a dramatic end. But the future still needs to be Avenged, and Steve Rogers will pick up the shield one last time to save not only the world but, the Avengers' legacy. The series will introduce new characters with startling connections to the Avengers of today and reveal the tragic fate that befell Marvel's greatest heroes. Today, check out the legendary Alex Ross' main cover for AVENGERS TWILIGHT #1.
In a gleaming new world of prosperity, Captain America is no more. But Steve Rogers still exists, floating through an America where freedom is an illusion, where the Avengers are strangers and his friends are long dead. But is the Dream? How do you assemble Avengers in a world that doesn't want them?
Inquire with your local comic shop about preordering this milestone moment in the Avengers mythos and stay tuned for more news about AVENGERS: TWILIGHT in the months ahead. For more information, visit Marvel.com.