Comics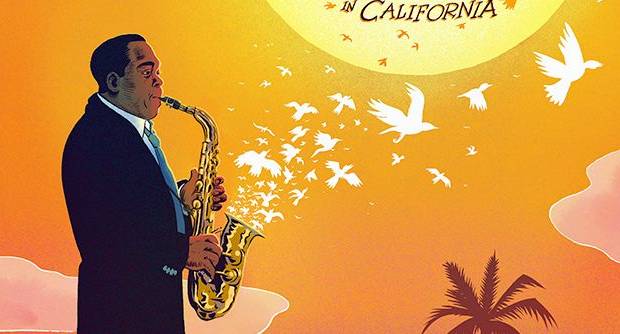 Published on July 21st, 2020 | by Tim Chuma
CHASIN' THE BIRD: CHARLIE PARKER IN CALIFORNIA (2020) Review
Summary: The Californian years of Charlie Bird Parker's life told by some of the people who knew him and how he influenced their lives.
In this book we follow the story of Charlie Bird Parker in California told by people who met him during his time there. While I have heard of him in the past, I did not know that much about him and was interested in finding more about such an influential musician from the 20th Century Jazz music scene in the USA.
This is not a regular straight forward story and the style of the graphic novel reflects that with a very interesting way of depicting the scenes with music to try and convey what it was about Charlie Bird Parker that made him special.
The different viewpoints of the characters telling the story is interesting as they all have their own take on the story and some admit they only met the person they are talking about one time, but he did have an effect on their life.
Something that is also rare for me, is that I asked someone I knew about Charlie Bird Parker and they said they saw him play live when they were in junior high. They did have a big impact on him as he went on to play with a lot of people in New York, Louisiana and all over the world.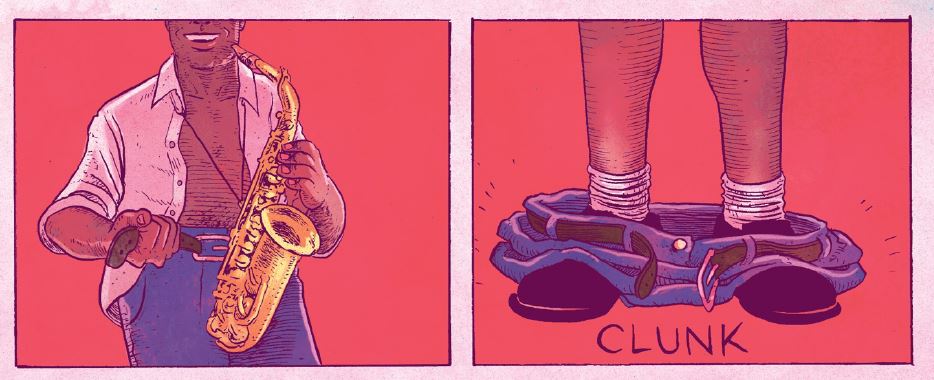 I did enjoy the different art styles in this and that they changed throughout the book depending of the viewpoint of the character telling the story. If you enjoy interesting art books and styles of work I would recommend this book on the basis of that alone.
This is also an excellent introduction to people who have heard of Charlie Bird Parker but do not really know that much about him. Not sure how much you would get out of it if you are aware of his history and already know the stories, but it is still a worthwhile book to get as a piece of art.
Maybe a bit more niche than most graphic novels that are on the market but Batman does make an appearance at one point to explain and important point about how important the artist was for the genre.
Comic details
Author/Artist: Dave Chisholm
Hardcover: 144 pages
Publisher: Z2 Comics
Published date: September 1, 2020