Events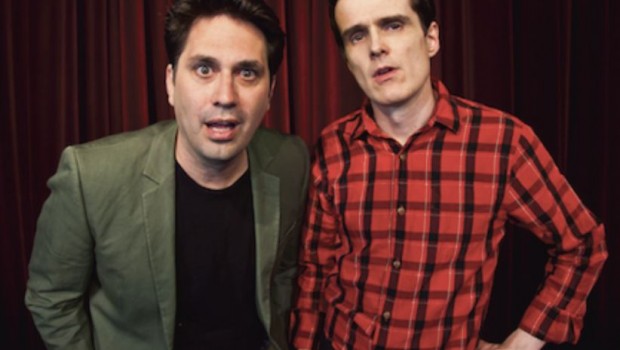 Published on February 4th, 2015 | by Admin
THE CHASER MAKE THEIR COMEDY FESTIVAL DEBUT
GIANT DWARF PRESENTS
CHRIS TAYLOR & ANDREW HANSEN:
IN CONVERSATION WITH LIONEL CORN
The stars of The Chaser make their Melbourne International Comedy Festival debut with In Conversation With Lionel Corn, an unsparing send-up of every earnest celebrity Q&A event you've ever had to sit through.
The fawning introductions, temperamental microphones, the annoying questions from the audience… all of this and more will greet the famously prickly genius Lionel Corn (played by Andrew Hansen) as he takes to the stage to discuss his life's work with the world's most inept moderator (played by Chris Taylor).
Part-play, part-freewheeling pisstake, In Conversation With Lionel Corn will also feature cameos from special guest comedians each night, as well as opportunities for the audience to put their own questions – if they dare – to the infamous Mr Corn.
Taylor and Hansen are best known to Melbourne audiences for their legendary ABC television shows The Chaser's War On Everything, CNNNN and The Hamster Wheel. Although In Conversation With Lionel Corn is their first-ever show at MICF, it marks their fourth collaboration as a duo – following their 2014 national tour of One Man Show, their hit musical comedy Dead Caesar for the Sydney Theatre Company, and their mockumentary radio series The Blow Parade for Triple J, which won the 2010 ARIA Award for Best Comedy Release.
Please note: even though Taylor and Hansen are both men, they insist that all media reviews of the show only refer to their looks and their clothes.
Here's what the international press has already said about the show:
"Lame – not nearly enough Mohammed references!" – Charlie Hebdo
"En Liønel Cørn dagen før å gå flere – bravø Taylør og Hånsen!" – Norway Post (Show awarded the maximum rating of 5 out of 5 herrings)
"�些人是丑陋的愚蠢和无能。他���有一个痛苦的死亡。"- Chinese Daily
"If only the show had been a bit more British, elitist and casually racist, I would have offered them both knighthoods." – Tony Abbott, Canberra Times
Listing Information:
Venue: Forum Theatre – Downstairs, Flinders St, Melbourne
Dates: Tue 7 April – Sun 19 April (excl. Mon)
Tickets: $30 – $34
Times: Tue – Sat 7pm, Sun 6pm
Bookings: comedyfestival.com.au or ticketmaster.com.au / ph: 1300 660 013