Films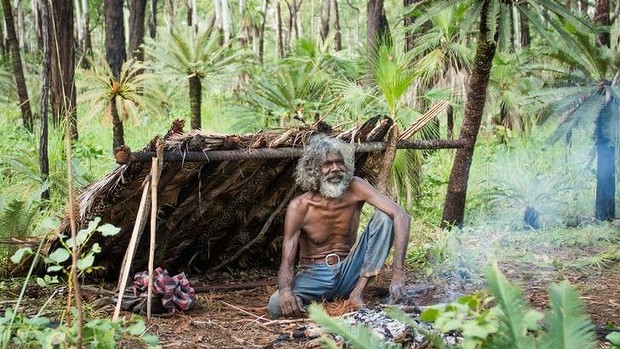 Published on July 16th, 2014 | by Damien Straker
Charlie's Country – Film Review
Reviewed by Damien Straker on July 16th, 2014
eOne Films presents a film by Rolf de Heer
Produced by Rolf de Heer, Peter Djigirr and Nils Erik Nielsen
Written by David Gulpilil and Rolf de Heer
Starring: David Gulpilil and Luke Ford
Music by: Graham Tardif
Cinematography: Ian Jones
Edited by: Tania Nehme
Running Time: 108 minutes
Rating: M
Release Date: July 17th, 2014
Charlie's Country has a lived-in lead performance, complimented by clean photography, but does the film's love for its central character diminish its ideological objectivity? The socio-political issue the film takes aim at is the restrictions brought upon by "the invention" or the Northern Territory National Emergency Response. Charlie (David Gulpilil) is living in Ramingining, an indigenous community in the Northern Territory, which is a dry area. Charlie is pestered for his welfare payments by his relatives in the area. Although he provides for people, he feels suffocated. He wants his own place, away from all his relatives, but he is told he already has one. He is also frustrated by the restrictions imposed by the local police (one of which is played by Luke Ford). Charlie decides to return to traditional living in the bush. Not only does this make him extremely ill but it also leads him into a new destructive life path while his friends have either adapted to the modern world or they are dying.
It takes great sensitivity to write or film a story about cultural problems in any country, given the delicacies of these discussions and the emotions they evoke in people. One can only imagine the difficulty of approaching this subject as an outsider. For a Dutch-Australian filmmaker, who moved from the Netherlands to Sydney when he was eight years old, Rolf de Heer has done remarkably well to make several films about Aborigines. Charlie's Country marks the third part of his indigenous trilogy after The Tracker and Ten Canoes. Each of these films has starred David Gulpilil and although this film is not an autobiography it does contain some biographical elements of this gifted but troubled actor. David Gulpilil has said it is "authentic to my experience of these things". It was his history with alcohol and violence that launched the concept for the film. De Heer visited him in gaol and decided to provide Gulpilil with a film project that he hoped would save his friend from self-imploding.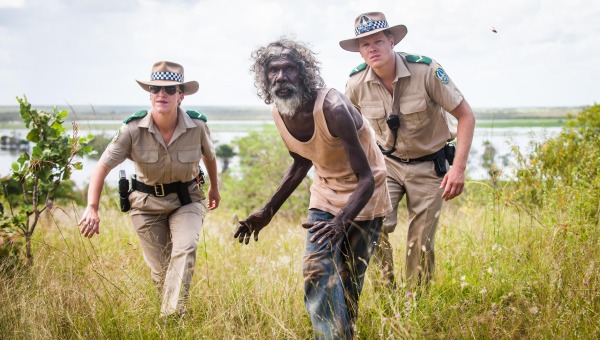 The film's script is co-credited to Gulpilil himself and this has made Rolf de Heer conservative in his approach to the subject matter. Partially a redemption story, the film argues against the restrictions placed on the community by adopting Gulpilil's own values and viewpoint against colonisation. Rather than looking at contextual details like why the alcohol restrictions are emplaced, the film focuses on the lack of money, the poverty and bans on alcohol and traditional methods in these communities. What is troubling about the film is the simplicity of many of these arguments. One example is when Charlie's unlicensed gun and spear are confiscated from him by the police. "I'm not a recreational shooter. I'm hunter", he argues. Would the situation be different for any white person using an unlicensed weapon? In reflection, it is also an uncomfortable scene given that in real life Gulpilil was charged for wielding a machete in a confrontation before being acquitted.
By focussing dominantly on the welfare payments and poverty, the film forgoes an opportunity to show the destruction of alcohol in these communities. Surely the burden of alcohol is part of a universal mirror that could be held up to all Australian societies today. Using a moderately light tone, the subject of intoxication is approached through comedy. Some of the film is quietly funny. One gag shot frames Charlie and his friends drinking in front of the alcohol prohibition sign so they can't be punished. Simultaneously, isn't the joke also soft-peddling the seriousness of the issue? The most damaging of any alcohol related crimes in the film is when Charlie buys grog for a black woman who has been banned from drinking. Out of anger he smashes the windscreen of a police car. Gulpilil's own alcohol related crimes were domestic related and more serious and violent. He served time in gaol after he fractured his wife's arm by throwing a broom at her. When de Heer visited him the director said that he was looked after. The film's version of his incarceration isn't subtle. It lunges desperately for our sympathies. The prison sequences starts with a medium close-up shot similar to the Stanley Kubrick's Full Metal Jacket where Charlie has his head and beard shaved off, followed by repeated images of slops being served and the camera scanning pedantically over the top of a barbed wire.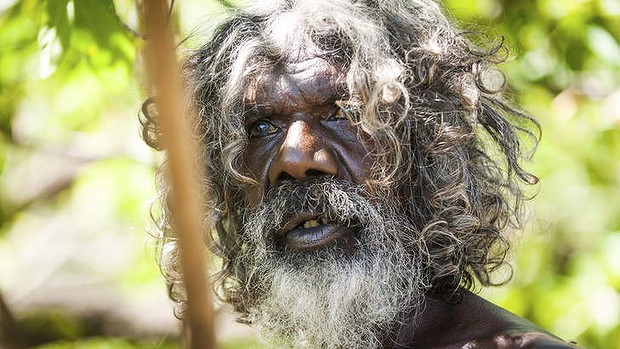 Yet if there is any reason to see the film it is for Gulpilil's performance which is the cornerstone of the entire story. Using his background and the autobiographical details, he completely dissolves into the character but also shows us just how effortlessly he can inject humour and emotion onto the screen as well. He is an engaging presence and undeniably talented. He is also one of the reasons why the film is never short on personality because the decision to have long shot durations and unbroken takes is mostly justified by his purposeful facial expressions. We can see the internal conflict as he watches other people sink by him, forcing him to reconsider his future. I would have liked to have seen this fine performance attached to a less compromised film though. Although the ending features a beautiful dance it is also merely a short-term resolution for Charlie's problems. Nonetheless, perhaps the very sight of this actor taking his opportunity with both hands will be the most significant message for anyone watching this film. A life salvaged, temporarily, by art.
Summary: Charlie's Country has a lived-in lead performance, complimented by clean photography, but does the film's love for its central character diminish its ideological objectivity?