Hardware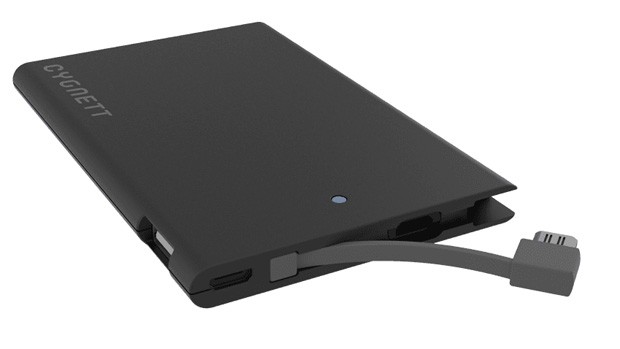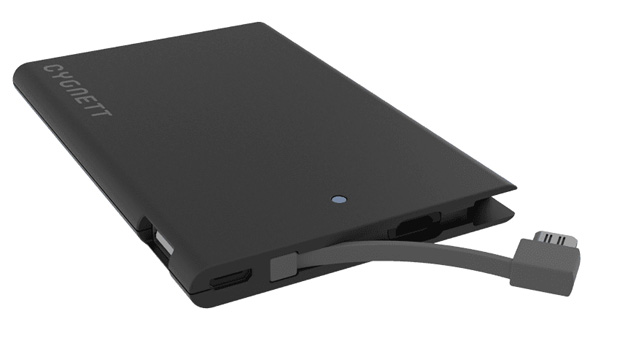 Published on February 7th, 2016 | by James Wright
ChargeUp Pocket 2500 Portable Powerbank Review
Summary: The ChargeUp Pocket 2500 Portable Powerbank is true portable lightning!
As we're so reliant on Smart Phones and sure… it's a first world problem but when the battery runs out and you have no easy way of charging, this is when things get challenging. So with Valentine's Day just around the corner and in order to ensure that your perfect photo is captured, this is where Cygnett have come to the rescue with their clever ChargeUp Pocket 2500 Portable Powerbank which allows you to charge on the go.
The standard edition costs $29.95AUD or you can purchase the Lightning Edition at $49.95 which comes with the Lightning adapter built into the body of the charger which is ideal for Apple users. Furthermore, this portable battery comes pre-charged and can be used straight out of the box which is another bonus.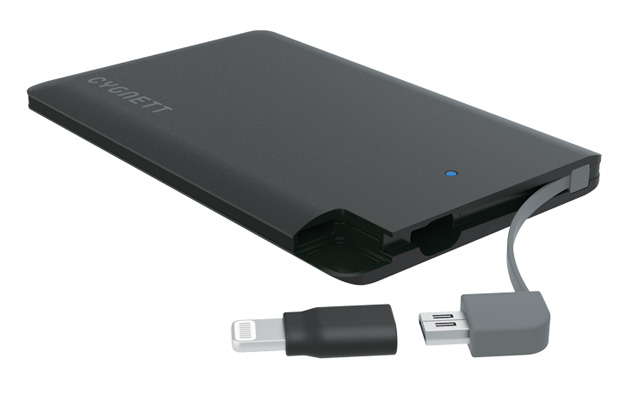 This tiny device from Cygnett allows you to charge your Smart Device such as a Galaxy S5 or iPhone 6 anywhere and everywhere by simply connecting your product to the device and then watch the battery metre increase. The ChargeUp Pocket 2500 Portable Powerbank is basically a portable lithium polymer battery which comes with an integrated Micro-USB cable which is neatly tucked into the side of the product.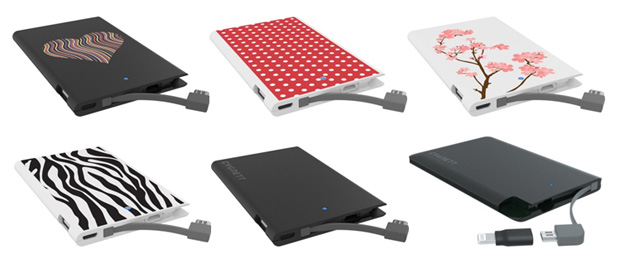 The ChargeUp Pocket 2500 Portable Powerbank also comes in a variety of superficial design that all look thoroughly impressive. From polka dots to love hearts, this portable battery definitely has a design for everyone and for review purposes, Impulse Gamer had the opportunity to review the black version which is a very sleek device that weighs in at just 90 grams that measures at 96.2 x 63 x 7.2mm. It also sports an LED indicator which goes green while charging your device and to recharge the product, you simply connect it into a USB port.
Final Thoughts?
If you're looking for a stylish and practical portable charging system for your Smart Devices than I strongly suggest you check out the ChargeUp Pocket 2500 Portable Powerbank from Cygnett. Just plug in your device and watch the battery metre go up and to charge, just connect it to a USB port and presto. Oh… it might also make the perfect Valentine's Gift as well!
The printed designs are exclusive to JB Hi-Fi and are available online at JB-hifi or on Cygnett.com