Blu-ray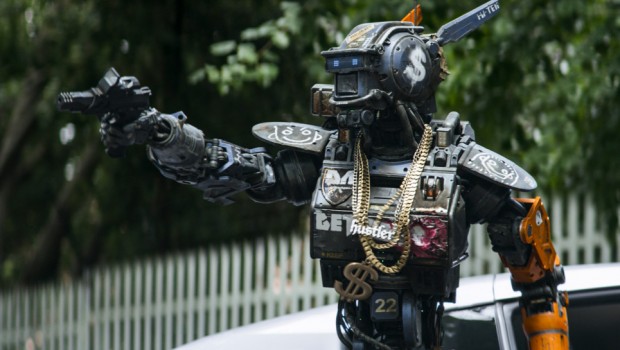 Published on May 12th, 2015 | by Admin
Chappie – June 18, 2015
Universal Sony Pictures Home Entertainment is releasing Chappie on Blu-ray™, DVD & Digital with UltraViolet™ from June 18, 2015.
In the near future, crime is patrolled by an oppressive mechanized police force. When one police droid, Chappie, is stolen and given Artificial Intelligence, he becomes the first robot with the ability to think and feel for himself. As Chappie grows to understand the true meaning of being human, powerful forces start to see him as a danger to mankind and stop at nothing to maintain the status quo. Set in Johannesburg, South Africa, Academy Award® nominated Writer/Director Neill Blomkamp's (District 9, Elysium) surprising and heartwarming story of Chappie is available from June 18, 2015.
Every child comes into the world full of promise and none more so than Chappie: he is gifted, special, a prodigy. Like any child, Chappie comes under the influence of his surroundings – some good, some bad – and learns to rely on his heart and soul to find his way in the world and become his own man. Chappie is not alone and learns crucial life lessons alongside gangsters who adopt him and protect him from Vincent Moore (Hugh Jackman) whose primary aim is to ensure Chappie is the last of his kind.
Starring Sharlto Copley (District 9, Elysium) as the voice of Chappie the robot, the all-star cast also includes Dev Patel (Slumdog Millionaire, The Last Airbender), Hugh Jackman (X Men: Days of Future Past, Les Misérables), Sigourney Weaver (Alien franchise, Avatar) and South African rap-rave group Die Antwoord's Ninja and Yo-Landi Visser.