Events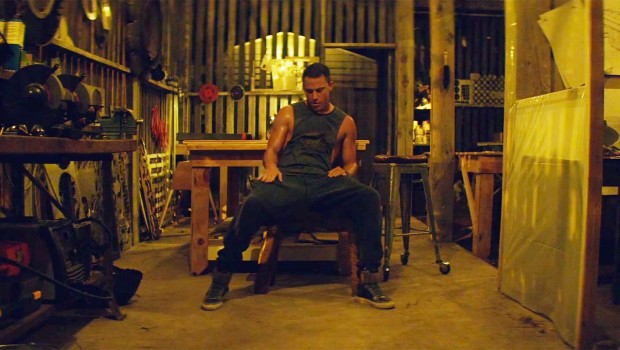 Published on December 3rd, 2019 | by Adrian Gunning
CHANNING TATUM'S MAGIC MIKE LIVE TO OPEN IN MELBOURNE MAY 2020
It all started in Las Vegas, took London by storm and is about to change everything in Berlin.  Now, Australia… it's our turn.  Welcome to the world of Channing Tatum's Magic Mike Live.
Conceived and co-directed by Channing Tatum, Magic Mike Live is a thrilling, sexy, live dance and acrobatic spectacular based on the hit movies Magic Mike and Magic Mike XXL.  Magic Mike Live will begin its strictly limited run in a brand new, bespoke venue at Birrarung Marr in Melbourne on 26 May before visiting Sydney, Brisbane and Perth.  Equal parts empowering and exhilarating, Magic Mike Live is one of the most unique, immersive live-entertainment experiences in the world.
Channing is referring not only to the show, which will pull together all the best aspects of the other three productions around the world, but also to the one-of-a-kind venue that the Magic Mike Live team has dreamt up for Australia.  In cooperation with Het Spiegelpaleis in Belgium, the production has created the world's largest Spiegeltent, named The Arcadia.  Named after the mythical utopia, the Arcadia is a beautiful, two storey, fully-customized, 600-seat venue where every seat, every finish, every detail has been meticulously curated by Channing and the Magic Mike Live creative team especially for the women of Australia.
Co-director and choreographer Alison Faulk has a successful career as a dancer in film and television, working with artists including Janet Jackson, Britney Spears, Miley Cyrus and Missy Elliott.  Her choreography credits include P!NK, Madonna, Jennifer Lopez and Ricky Martin; she also choreographed both Magic Mike films along with Associate Directors Teresa Espinosa and Luke Broadlick.
"There's really nothing else like it in the world," said Alison Faulk.  "It is the most beautiful, special place for people to experience the show and has allowed us to do things with our performers that just haven't been possible anywhere else in the world."
With a three-story glass lobby, beautiful custom bars, a mini food hall, an indoor/outdoor lounge area and a special photo gallery curated by Channing, the venue becomes a character in this unparalleled evening of sultry entertainment.  With a cast of 20 world class performers and 15 of the most talented male dancers in the world, Magic Mike Live unfolds in front of, behind and above the audience, enveloping patrons in an unforgettable, 360-degree, whirlwind of dance, comedy and extraordinary acrobatics.
"The Show That Has Everything You Could Ever Want" – Glamour UK
"Red-Hot Magic" – Metro
The Most-Buzzed-About New Production" – Las Vegas Review-Journal
While the production for Australia is all-new, Magic Mike Live has been a fixture on major television shows around the world such as Ellen, The Today Show, Graham Norton, The Late Show with James Cordon, Germany's Next Top Model, Comic Relief, and Britain's Got Talent where Magic Mike Live sold over £1mm of tickets in 60 minutes following its performance.  Magic Mike Live went on to achieve one of the 10 largest advances in West End history in its intimate 325 seat venue at the Hippodrome Casino in Leicester Square.  Next year alone, Magic Mike Live is expected to thrill over 700,000 patrons worldwide.
Magic Mike Live in Australia is produced by Channing Tatum, Steven Soderbergh, Reid Carolin, Greg Jacobs, Peter Kiernan and Nick Wechsler in association with Tremendous Experiences, Vincent Marini, John Frost, Bruce Robert Harris & Jack Batman, TSG Entertainment & Ashley DeSimone and Richard Winkler.  Chantal Prudhomme and Mark Brady are also producing domestically and in Southeast Asia, with General Management provided by Foundation Theatrical in the US and The Gordon Frost Organization in Australia.
Magic Mike Live guests must be at least 18 years to attend.