Games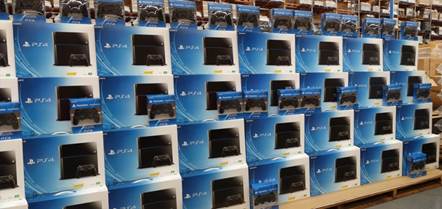 Published on November 26th, 2013 | by admin
CHANCE TO PICK UP A PS4 ON LAUNCH NIGHT AND HEAD TO E3
Trip to E3 2014 up for grabs as part of Dick Smith's Official PS4™ Launch
SYDNEY, 26 November 2013 – A trip to E3 will now be up for grabs as part of Dick Smith's Official PlayStation®4 (PS4™) Midnight Launch, thanks to Sony Computer Entertainment Australia (SCE Aust.).
To celebrate the arrival of PS4 in Australia this week, SCE Aust. has confirmed it will send the winner of the most creative entry in the Dick Smith's Official PS4 Midnight Launch promotion to E3, the prominent annual video game conference and show in Los Angeles.
In addition to opportunities to win a trip for two to E3 and a number of PS4 consoles, Dick Smith's Official PS4 Midnight Launch will provide the chance for gaming fans to buy one of the coveted consoles on launch day. With nearly 300 units available to purchase and take home after midnight, this will be one of the only chances Australians have to purchase a PS4 on the day of launch if they haven't pre-ordered one.
Michael Ephraim, Managing Director at Sony Computer Entertainment Australia, said, "The anticipation is really building for this Friday's launch of PS4 in Australia. I have lost count of how many times I have been asked by someone where they will be able to get their hands on one for launch day. The team at Dick Smith have opened up the chance for people to buy one for launch but also the chance to win one of a number of consoles on offer as prizes. We are helping them celebrate this fantastic opportunity for gamers by offering up the prize to head with our team over to the gaming mecca that is E3 next year."
Fans looking to buy or win a PS4 as well as the trip to E3 should visit http://a.pgtb.me/zKVg2n to register for the promotion.
Join the conversation #4thePlayers.