Comics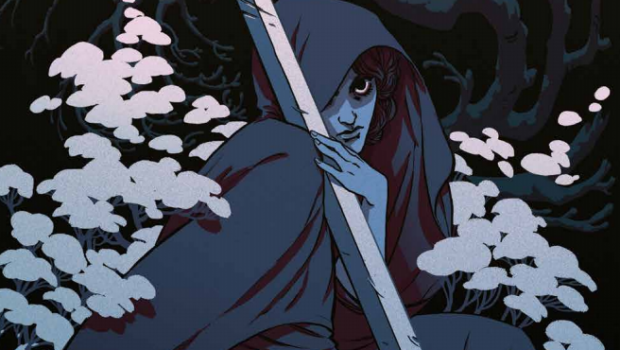 Published on July 26th, 2017 | by Dana Folkard
BY CHANCE OR PROVIDENCE TP REVIEW
Summary: By Chance of Providence is a magical jaunt into an enchanting and tragic world.
By Chance or Providence collects all three of Becky Cloonan's spellbinding short-stories: Wolves, The Mire and Demeter in a single all-new coloured TP volume. These three-captivating tales explore notions of love, loss and regret, framed in an enchanting and mysterious landscape. These haunting stories will both delight and captivate you, leaving you lost in a world filled with tragic curses and lost love.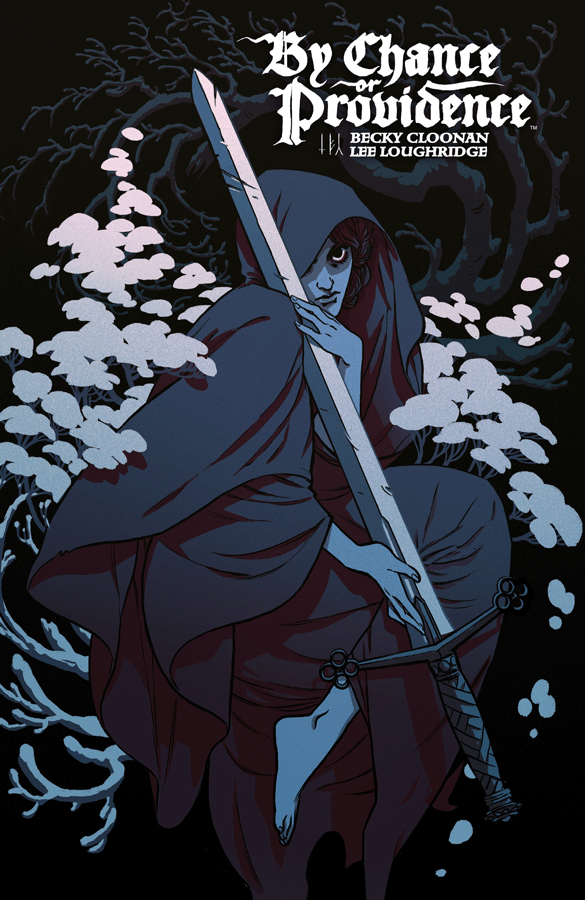 In this trilogy, we get to explore three magical stories, focusing on three very different people. The first story, Wolves, follows the tale of a hunter who is tracking a wild and dangerous beast. There is something peculiar about this hunt though, and he can't quite put his finger on it. He is plagued with memories of his lover, which leaves him exposed and prone to the beast. As he scatters his wards of protection, the beast emerges, scarring and changing him forever in more ways than one. The second tale, The Mire, is a haunting tale of the journey that a young Squire, named Aiden, must take on the eve-of-battle. This quest involves the safe delivery of a letter; however, he must pass through the mire to get there. Tales of ghosts lurking in the swamp, scare the boy, evoking dark secrets and troubled memories that will alter his life forever. The final story, Demeter, tells the tale Anna, a woman who is plagued by the relentless calling of the sea and its insatiable hunger. A bargain was struck and the sea is seeking compensation, as payment is due. However, that payment is something she never wishes to part with again.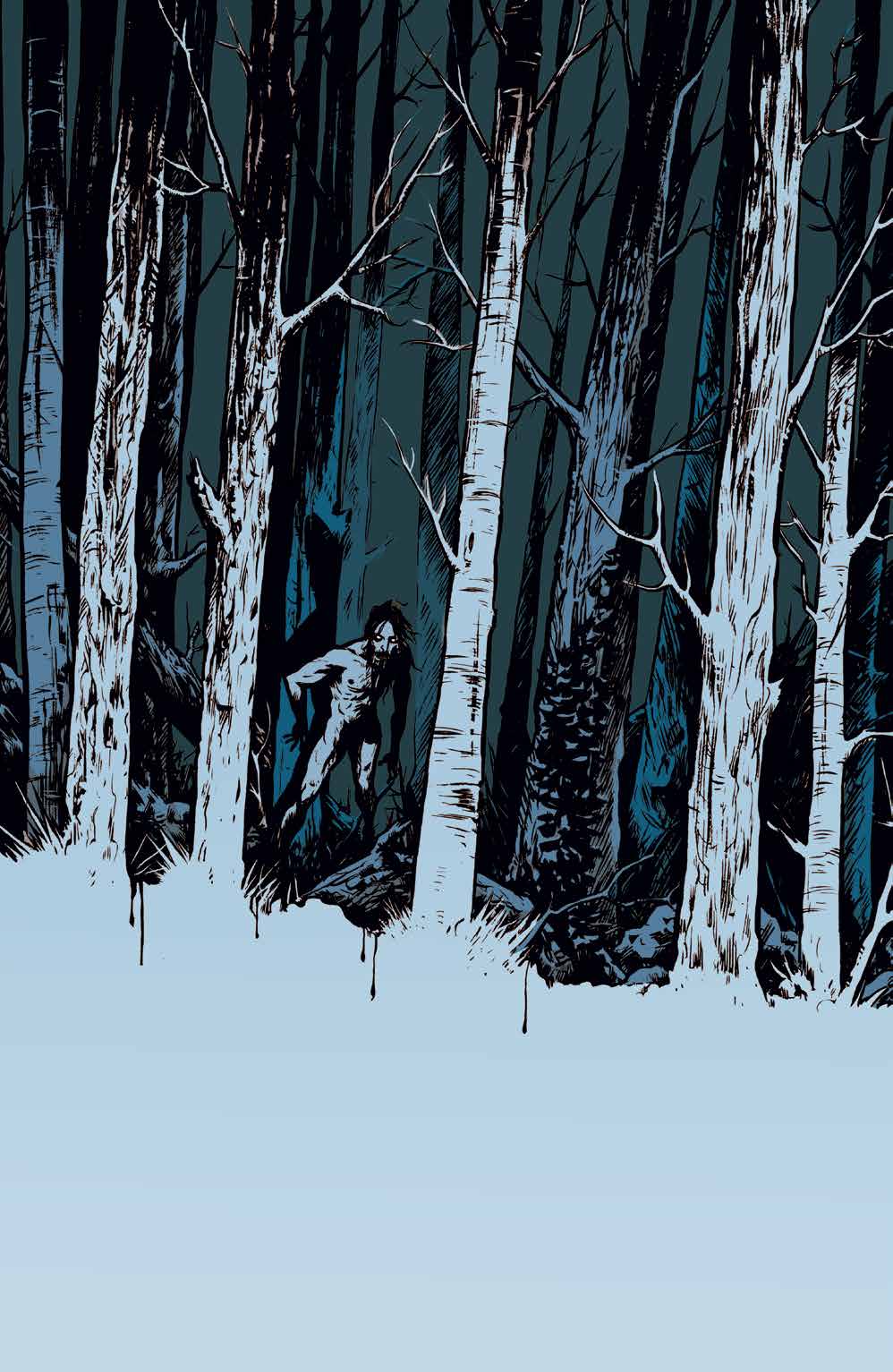 Becky Cloonan spins three haunting tales, all of which are beautiful and filled with a deep sense of pathos. Curses, taboo love and regretful mistakes echo throughout these pages, weaving melancholy tales of heartache and lost love, set in some kind of magical place out of time. I absolutely loved immersing myself in this world and briefly becoming a part of these magical narratives. I'm an absolute sucker for tales about magic, curses and scorned lovers and I find it very easy to fall in love with the characters in these stories. They all explore some kind of regretful path was taken, plaguing them for the rest of their lives, like some kind of haunting memory that you can never be rid of. This is clever storytelling, as I find these stories feel ageless, like some kind of relic from an ancient tale, told a long time ago. My only criticism is that I wanted more, like a compendium of these wonderful stories, so that I could curl up with a cup of tea and immerse myself in this world for longer.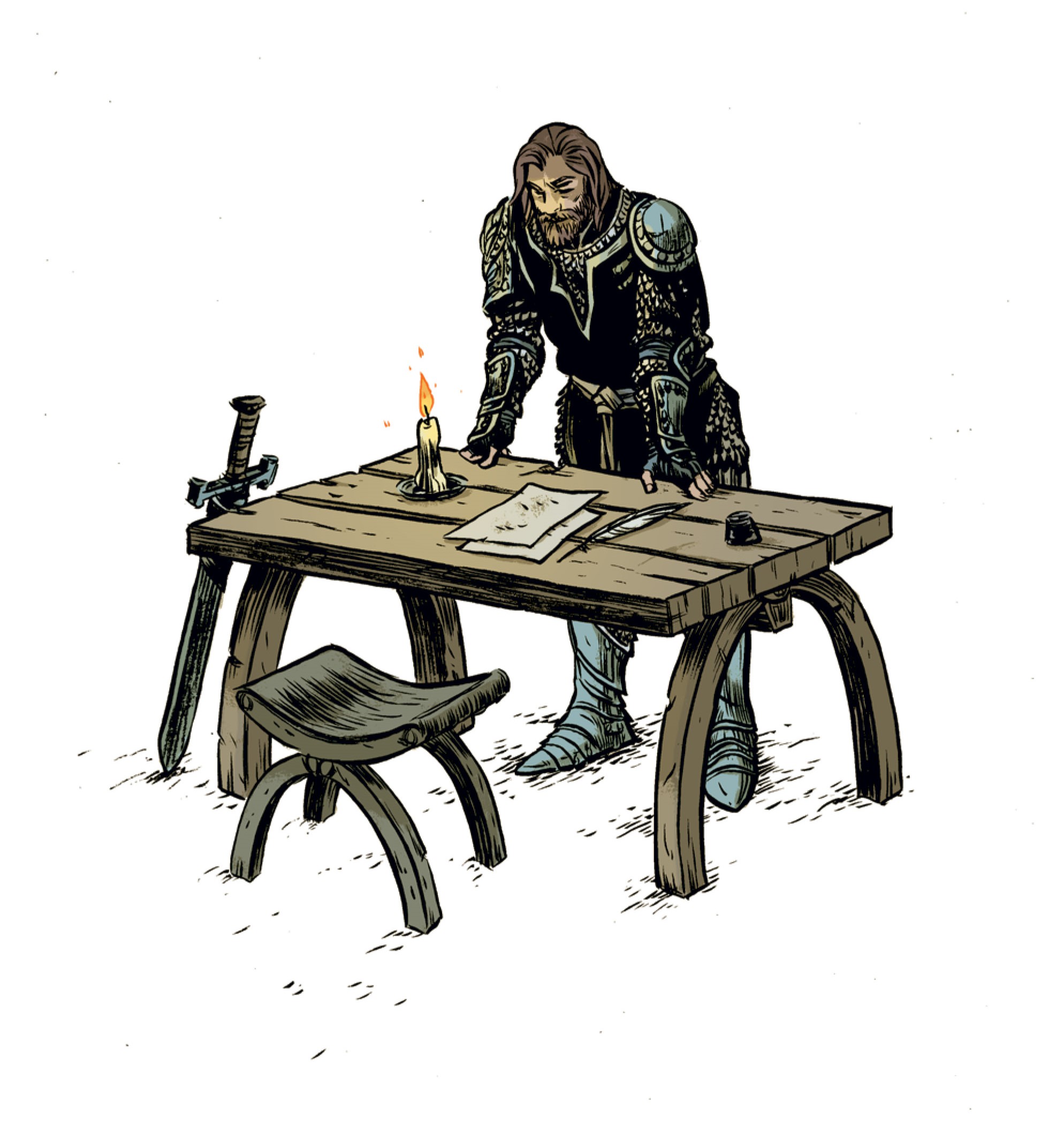 Becky Cloonan not only writes but illustrates this trilogy. Her art is hauntingly beautiful, capturing this enchanting world in an ethereal veil. I love how her beautiful characters contrast against the twisted and almost corrupted looking landscape. There is a strange beauty in the decay of buildings and eerie forests and swamps. I find that these landscapes foster a deep sense of unease and apprehension, as we venture into unknown territories with their own haunted past. Cloonan's art is so wonderfully expressive and detailed, filled with embroidered fabrics, beautifully tousled hair and otherworldly castles. I also enjoy Cloonan's use of heavy shadows and dark silhouettes. It adds a deep sense of mystery and the unknown to these tales, framing them in an enigmatic shroud that feels both secretive and peculiar. There is also a lovely collection of sketches and concept art at the end of this TP, showcasing a wonderful array of Cloonan's art…I want them all on my wall! The colouring, by Lee Loughridge, brings a whole new dynamic to these stories. Whilst these stories are gorgeous in black and white, I find that the addition of colours helps to heighten the overall melancholy and tragic tone echoed throughout these tales. The colour palette is dark yet subtle, bringing an intense moodiness to this world, which helps to create a strong sense of light and ambience in the environment.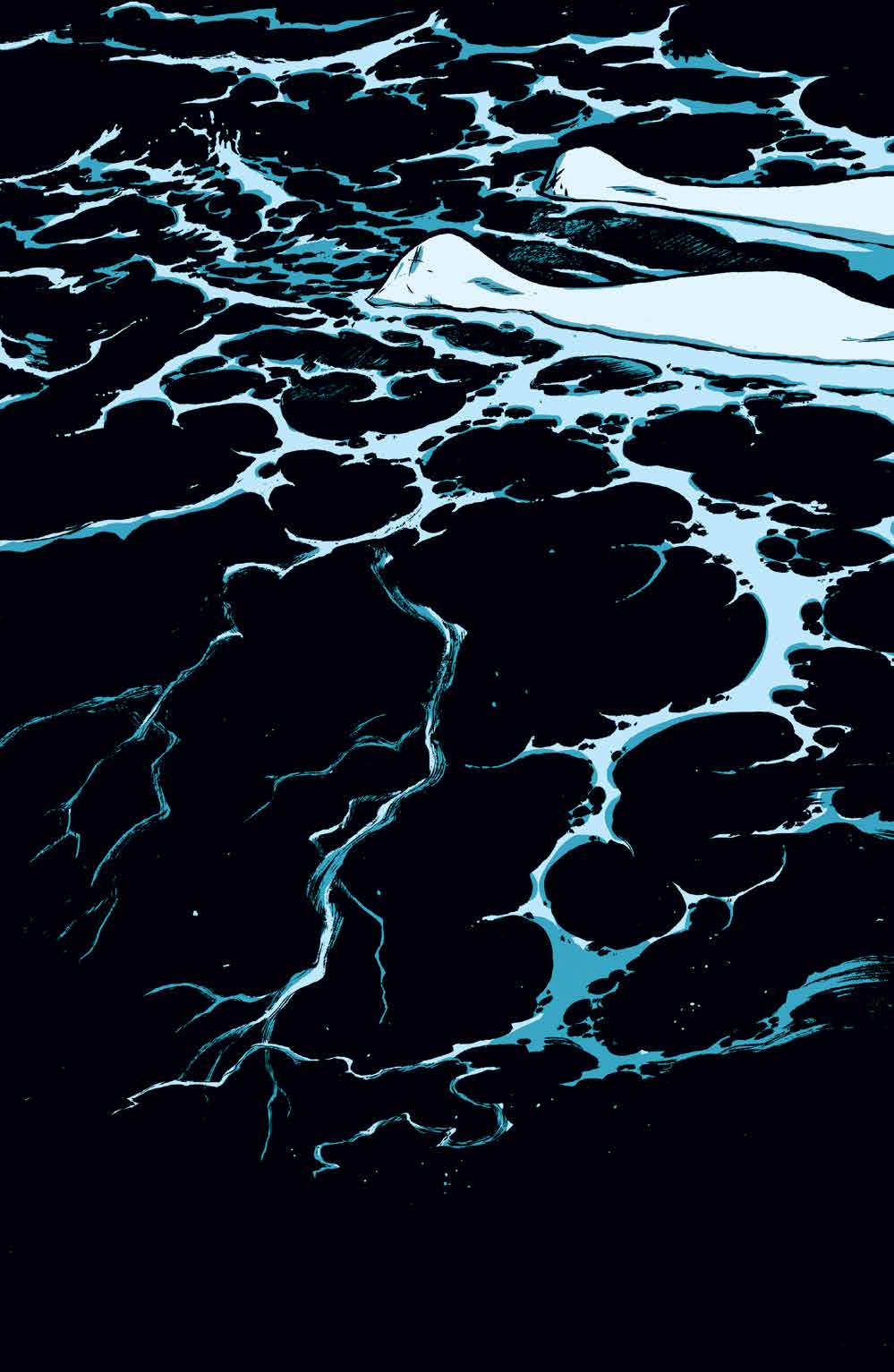 By Chance of Providence is a magical jaunt into an enchanting and tragic world. The stories intrigue and engage, with tormented tales of lost love and regret. Becky Cloonan's art is hypnotic and captivating, transporting the reader into a beautifully detailed world that has a sense of history, lore and culture. I sincerely hope Cloonan plans to spin more tales like this, as this trilogy is an absolute treat.
I'm giving this TP 5 out of 5 stars!
---
COMIC DETAILS
CREATIVE TEAM: Becky Cloonan and Lee Loughridge
PUBLISHER: Image Comics
PUBLICATION DATE: July 26, 2017
REVIEWER: Dana Folkard