Events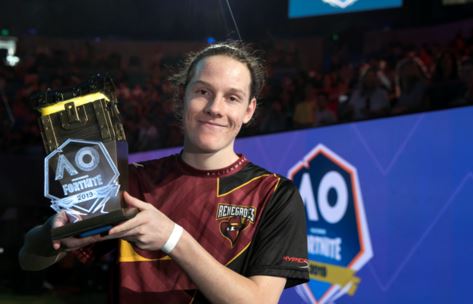 Published on February 6th, 2019 | by Admin
Champions crowned at Fortnite Summer Smash
Hot off the heels of Jesse 'X2Twins' Eckley win in the Fortnite Summer Smash at the Australian Open, the X2 Twins, Jesse and Jordan, have been invited to compete in a duos tournament in Poland!
The Fortnite Summer Smash put the ANZ competitive Fortnite scene on the map, with the X2Twins' invite to Katowice Royale paving the way for the ANZ Fortnite community. The duo will be competing March 1-3, with a US$500,000 prize pool on the line.
Jesse Eckley (RNG_X2Twins_Jesse) took home the championship in the solos tournament at the Fortnite Summer Smash at Australian Open 2019, with Harley Campbell (MrFreshAsian) and singer-songwriter Jacko Brazier (JXN) crowned the Pro-Am champions in the duos tournament.
The solos event kicked off proceedings at Melbourne Park on Sunday, with 100 players competing for a share of the $400,000 prize pool in an action packed, five-game tournament.
Champion Jesse Eckley, who took home $100,000 in prize money, was pleased Australian players were getting the chance to be seen on the big stage.
"It's good to finally showcase our talent, because we've sort of been under the radar, being in Oceania. It's good to see we're getting some recognition" Eckley said.
Naro Vong (Araki) and Jadyn Lam (NotNaapr) rounded out the top three respectively, taking home $50,000 each.
Following the solos was the Pro-Am event, where 50 celebrities were paired with pro gamers, all eager to win some cash for their nominated charity.
Pro-Am champions Harley Campbell and Jacko Brazier won a combined $50,000 for their nominated charities water.org and Heaps Decent.
While Korean Pro gamers 신 우 (SinOoh) and GE_milfy (Hakjun Lee) teamed up with dohye0n (Kim Do-Hyeon) and코아 유튜브 (Minhyung Lee) respectively to tie for second place. Their nominated charities Ajou University Hospital Major Trauma Center, Childfund Korea, Miral Welfare and Make-a-wish Foundation of Korea each collecting $10,000 as a result.
RNG_x2 Twins_Jordan (Jordan Eckley) and AFL footballer Jack Viney won a combined $10,000 for their charities the Heart Foundation and the Victorian Homeless Fund respectively.
Chinese Pro gamer Newbee_XXM_CN (Li Ming) and teammate Petrify (Mark Fittipaldi) finished in fourth place.
"The Fortnite Summer Smash at the Australian Open has been an incredible event. The response from all of the competitors and fans both in stadium and around the world has been overwhelmingly positive and we can't wait to do it again soon," Event organiser Mark Riedy said.
Fortnite Summer Smash Fast Facts

• More than 1500 Fortnite gamers from around Australia registered within 10 minutes for the chance to take part in qualifying for the Fortnite Summer Smash
• Five hundred people took part in qualifying on Saturday 26 January with the top 20 from each heat earning a place in the finals
• One hundred contestants took part in the solos tournament which saw RNG_x2Twins_Jesse taking home top prize of $100,000
• Fifty pro Fortnite gamers and Fifty celebrities from Australia, Canada,China, Great Britain, Japan, Korea and the United States took part in the Pro-Am charity event