Events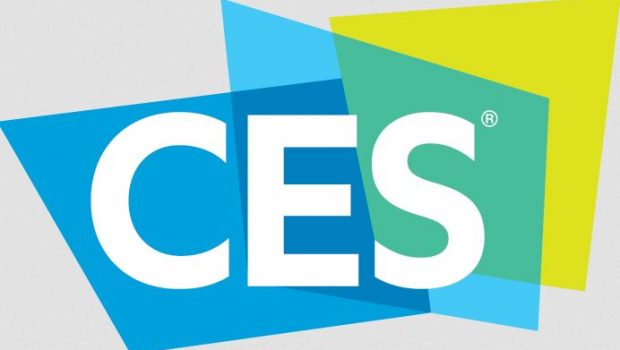 Published on January 9th, 2019 | by Admin
#CES2019TrendAlert – Ecovacs and Alcatel Mobile
You might remember last year's show saw announcements for fridge-cams, robot butlers, and voice-assisted everything. This year at CES, our clients Ecovacs, Belkin, and Alcatel, are unveiling some innovative new products and technologies, set to hit our shores this year, including:
A new robot vacuum from that has new AI technology giving it the ability to recognise cables, socks and other obstacles to clean around so you don't need to pick them up yourself,
An air purifier that can map your home and travel from room to room to freshen up the air throughout your home,
Super affordable entry level smartphones from Alcatel, bringing modern Smartphone features and making them accessible to consumers around the world. With new designs, experiences, these all-new 2019 smartphones include the TCL-made Full View Display.
ECOVACS ROBOTICS
DEEBOT: The AI-Powered Floor Cleaning Robot
At CES 2019, ECOVACS will officially unveil how its advanced AIVI (Artificial Intelligence and Visual Interpretation) technology is implemented in its latest AI-powered robot – DEEBOT OZMO 960. By introducing object/environment recognition in addition to spatial recognition, ECOVACS AIVI matches DEEBOT OZMO 960's surroundings and foreign objects that recognize selected household obstacles lying around the floor, such as cables, shoes, socks and charging dock, meaning users no longer have to pick up or remove these obstacles themselves for their robots.
ECOVACS AIVI can also be easily adapted to different home environments allowing the DEEBOT to optimize its navigation route so that it can plan and fulfill its cleaning tasks in the most intelligent and efficient way, saving both time and energy for users. While user data and privacy will be safeguarded, and no images will be recorded and sent back to ECOVACS or to third parties, users may also choose to "opt-in" and send their data back to ECOVACS as the company is dedicated to designing, testing and improving its AI technology based on robust research and training data.
ATMOBOT: The Smart Autonomous Air Purifying Robot
ECOVACS will also introduce the ATMOBOT mobile air purifier to the global market at CES 2019. ATMOBOT features a Laser Distance Sensor and ultra-sonic sensors, which can create a virtual map of its surroundings to detect obstacles in the area, allowing the robot to map an efficient path around users' homes. The robot will scan and section out a user's home to automatically select a purification spot in each area, start purifying, and move to the next spot when the air quality reaches adequate levels. ATMOBOT also moves intelligently so everyone in the family can enjoy clean, fresh air in every part of their home, instead of having to carry a weighty air purifier from one room to another.
With four layers of HEPA filter on both sides and three levels of fan power, ATMOBOT offers peace of mind regarding its air purification ability. The robot works autonomously and intelligently after recharging, meanwhile users can also pair it with the ECOVACS App to enjoy full control and the freedom to choose which area to start air purifying by manually setting up purification spots on the virtual map.
Australian pricing and availability is to be confirmed for the ECOVACS Atmobot and Deebot Ozmo 960.
ALCATEL MOBILE
Alcatel has announced the 2019 edition of its entry-level 1-Series, comprised of the Alcatel 1X and the Alcatel 1C. Redefining the entry-level smartphone experience, both handsets will feature the TCL-made FullView display. Bringing to life the Alcatel mobile brand vision of creating modern smartphone features and making them accessible to consumers around the world.
The Alcatel 1X provides one of the most immersive smartphone viewing experiences in the entry segment thanks to a 5.5-inch (18:9) Full View Display. This is combined with the all-new organic finish, that provide a textured feel that is scratch and slip resistant. It will also come with real-time bokeh and new capture modes that allow you to take portrait style pictures. The secondary depth-sensing lens, combined with post-shot editing software integrated into the device, allows users to re-focus photographs and blur the rest of the picture.
The emerging market smartphone no longer means a bulky design and tiny display thanks to the all-new Alcatel 1C featuring a 5-inch (18:9) Full View Display and modern design. It comes with a non-slip, textured finish ensuring a comfortable grip and sophisticated aesthetic. The Alcatel 1C also includes photo capture options like Beautification mode and Instant Collage.
Alcatel 1C is powered by Android™ Oreo™ (Go edition), which creates an entry smartphone experience that is optimized to make sure billions more can have reliable access to mobile connectivity.
Australian pricing and availability for both handsets is yet to be confirmed.