Comics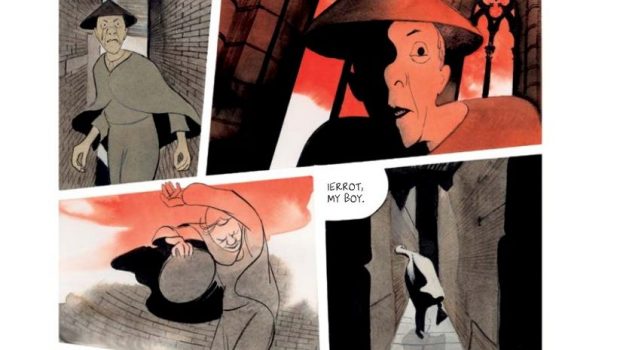 Published on July 18th, 2021 | by Tim Chuma
Celestia (2021) Review
Summary: An excellent dystopian science fiction story with a lighter tone than you usually get from these sorts of stories. Well worth checking out.
The remnants of humanity survive in concrete fortresses they call castles or on the island of Celestia after the great invasion that came from the sea and spread inland. A group of telepaths try to survive in the city and one of them is determined to go onto the mainland despite being told there is nothing left.
This is a graphic novel where the artwork is just as important for telling story as the words of the story. While certainly there is dialogue that needed to be translated the visual storytelling in this one is done very well and manages to tell a lot more than just the words.
I am not going to spoil what the big reveal of the story is, but it was done well and not cliched like it seems to be in a lot of horror and other genre stories. It is framed as the "next evolution for humanity" and that things will be different than before which is a lot more positive than a lot of these types of dystopian science fiction stories end up being.
I do enjoy seeing artwork from artists in other countries and cultures as they have a different experience and it comes through in the story. The island of Celestia does seem to be influenced by Venice or somewhere similar and although it is set in the future it seems not much has changed from now. Best not to change too much and you will never be wrong.
The character designs where very interesting with some of them looking very expressive when they are angry or doing something out of the ordinary. It does make it look more interesting on the page if you are not doing clean lines all the time. I have been doing a lot more figure drawing recently and you cannot always do the same thing or it can be boring.
I would recommend this one if you want to read an original story from this author and have enjoyed their work in the past. For fans of more serious science fiction stories it is also worth a look.
Book details:
Writer/Artist: Manuelle Fior
Translator: Jamie Richards
Genre: Science fiction
Pages: 272
Format: Hardback
Colour: Full-colour
Dimensions: 8.4″ × 10.9″
Publisher: Fantagraphics
Published date: July 20, 2021