Games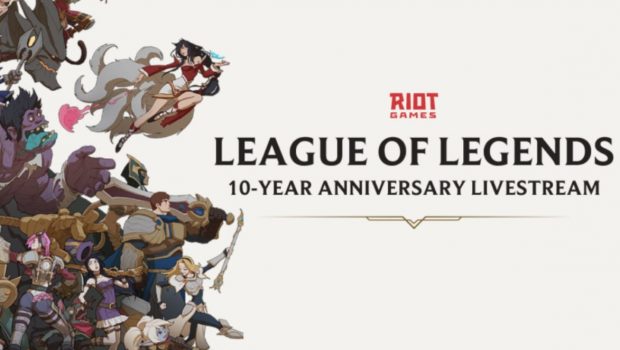 Published on October 16th, 2019 | by Alex Novus
Celebrating 10 Years of League of Legends – Tune In To The Online Party For Aussie and Kiwi Fans
Calling all Summoners, Riot Games Oceania are putting on a ripper party on October 16th 11am AEDT at Twitch.tv/RiotGamesOCE to celebrate the past, present and future of League of Legends with players across the region. So race to the Rift, pour yourself a cold one and join us for the show!
Fresh from casting the 2019 League of Legends World Championship in Europe, Bryce Paule will be joined by some surprise guests to celebrate League's epic journey in Oceania. The show promises a giant celebration of all things League, filled with competitions, tournaments and giveaways, including in-game loot, gaming hardware, League merch and more!
The local Oceanic stream at Twitch.tv/RiotGamesOCE will also play host to the 10th Anniversary Edition Riot Pls direct from LA at 12pm AEDT, which will kick back into the Oceanic show straight after.
Every day there are about 8 million peak concurrent players in League*, that makes League the biggest PC game in the world – it's even bigger than the top ten games on Steam combined. And all of that incredible community are invited to join the live 10 Year Anniversary party to celebrate together.
We hope you can join in the fun – it's one you definitely don't want to miss!