Games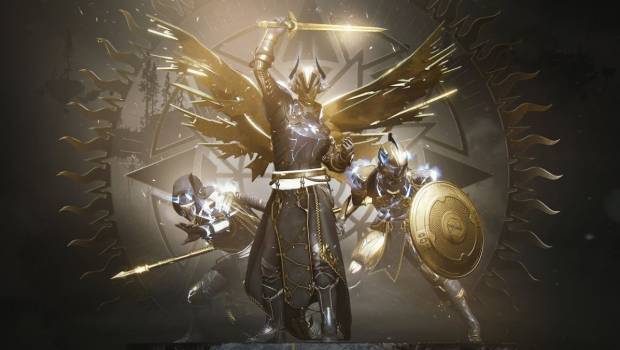 Published on August 7th, 2020 | by Adrian Gunning
Celebrate Your Victories in Destiny 2 during the Solstice of Heroes
Solstice of Heroes kicks off once more in Destiny 2. Solstice of Heroes is a free event for all Destiny 2 players that runs from August 11th to September 8th. Eva Levante returns to the Tower to encourage Guardians to gather and celebrate the resilience of humanity's foremost defenders. All Guardians who finish Eva's quest, "The Solstice Begins", will unlock a free Solstice of Heroes music track, which they can claim by logging into their Bungie Rewards account online.
With the Solstice of Heroes returns the European Aerial Zone (EAZ), where Guardians will take on Hive, Cabal and the Fallen. Once their enemies are defeated, treasure chest in the zone will have a chance to award Solstice of Heroes armor pieces.
Those who are looking to raise their Power Level will want to gather Solstice Key Fragments to unlock Solstice Packages containing Powerful gear and new armor upgrades. Solstice of Heroes also brings two more Triumphs, which will count towards progression in the current Moments of Triumph pursuit.
Also in the Tower, Tess Eververse will have new Universal Ornaments available, along with a new finisher, new accessories and emotes. These Universal Ornaments will make any Legendary armor look like Solstice armor, including a subclass-specific glow.
Destiny 2: Beyond Light – is available for pre-order on the Xbox One family of devices including Xbox One X, PC via Steam, PlayStation®4 and on Stadia.
Destiny 2 will also be coming to both PlayStation®5 and Xbox Series X next-generation consoles. In addition, purchases of Destiny 2: Beyond Light on Xbox One will transfer to Xbox Series X for free via Smart Delivery. Purchases on PlayStation®4 will upgrade to PlayStation®5 for free. More details on Destiny 2 for next generation will be announced in the coming months.
For more information on Solstice of Heroes, please visit: You can find the press kit for both Destiny 2: Beyond Light and Season of Arrivals here.