Comics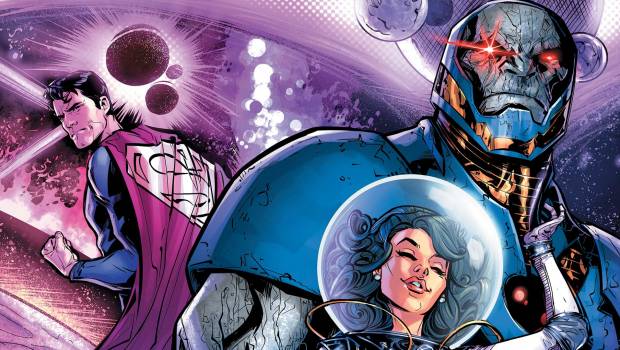 Published on February 13th, 2020 | by Andrew Bistak
Celebrate V-Day With DC UNIVERSE
The DC UNIVERSE (DCU) is offering fans special Valentine's Day digital cards for the superhero fan in their lives! Available to send or download and print throughout this week, these themed digital cards are available to anyone – no DCU subscription required!
Perfect for comic geeks and DC fans, DC UNIVERSE is offering a subscription to the digital service as the perfect gift for Valentine's Day this year! With DCU, members can stream highly-acclaimed original series, watch animated and live-action films and series, and read more than 23,000 digital comic books that span 80 years of iconic stories. To sign up for the digital subscription service for only $7.99 per month or $74.99 annually, fans can go to https://www.dcuniverse.com/join/.
The digital subscription service is also highlighting a list of the top titles that celebrate romance and love between some of DC's most iconic couples. From classic pairs like Superman and Lois Lane featured in MYSTERIES OF LOVE IN SPACE, to the villainous duo Harley Quinn and The Joker featured in THE BATMAN ADVENTURES: MAD LOVE, DC UNIVERSE has a collection of digital titles that celebrate all the relationships fans know and love. DCU's recommended list of Valentine's Day-themed content is below in case you'd like to include any of these titles in holiday coverage you may have in the works.
ACTION COMICS (1938-) #71
HARLEY QUINN (2013-) #3
HARLEY QUINN VALENTINE'S DAY SPECIAL #1
MYSTERIES OF LOVE IN SPACE #1
TEEN TITANS GO! (2003-) #4
THE BATMAN ADVENTURES: MAD LOVE #1
YOUNG ROMANCE: A NEW 52 VALENTINE'S DAY SPECIAL #1