Comics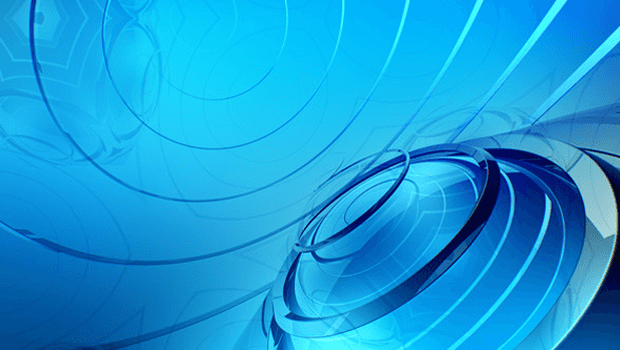 Published on October 3rd, 2019 | by Alex Novus
Celebrate the 60th Anniversary of THE TWILIGHT ZONE
Celebrate the 60th Anniversary of THE TWILIGHT ZONE with TWILIGHT MAN: ROD SERLING AND THE BIRTH OF TELEVISION by Award-winning Illustrator and Cartoonist Koren Shadmi
There is a fifth dimension beyond that which is known to man. It is a dimension as vast as space and as timeless as infinity. It is the middle ground between light and shadow, between science and superstition, and it lies between the pit of man's fears and the summit of his knowledge. This is the dimension of imagination. It is an area which we call The Twilight Zone.
2019 marks the 60th anniversary of TheTwilight Zone's debut on CBS. Shot entirely in iconic black and white, the trailblazing anthology series aired from 1959 to 1964 and changed the history of television with its clever twist endings and sharp social criticism. The Twilight Zone was the brainchild of Rod Serling, the show's ambitious and sharply dressed tour guide, whom the entertainment business had once regarded as the "Angry Young Man" of Television. This October, Humanoids, the publisher of some of the world's most iconic and groundbreaking science fiction and fantasy graphic novels, will celebrate The Twilight Zone's 60th Anniversary with the publication of internationally acclaimed cartoonist Koren Shadmi's dazzling biography TWILIGHT MAN: ROD SERLING AND THE BIRTH OF TELEVISION.
Before he became the revered master of science fiction, Rod Serling was a just a writer who had to fight to make his voice heard. Both on and off the screen, Serling was active in politics. He vehemently challenged the networks and viewership alike to expand their minds and standards―rejecting notions of censorship, racism and war. But it wasn't until he began to write about real world enemies in the guise of aliens and monsters that people started paying attention. Serling pushed the television industry to the edge of glory, and himself to the edge of sanity. He operated in a dimension beyond that of contemporary society, making him both a revolutionary and an outsider.
Koren Shadmi is an award-winning illustrator and cartoonist, whose acclaimed books include biography (Rise of The Dungeon Master: Gary Gygax and The Creation of D&D ), science fiction (Highwaymen), and urban horror (The Abbadon). Shadmi found inspiration both in The Twilight Zone's bold genre storytelling, which ran the gamut from science fiction, fantasy, horror to psychological thriller, and in Serling himself. "In my late twenties, when I was first exposed to the original Twilight Zone I felt a strong connection to the themes and visuals," said Shadmi. "Years later I became curious about Serling, the enigmatic, chain-smoking creator/writer/presenter of the show. As I began to read about him I saw an incredible life story unfolding right in front of me; he was such an interesting character and lived at such a tremulous point in history. I quickly realized that it would make for a powerful graphic novel biography."
TWILIGHT MAN: ROD SERLING AND THE BIRTH OF TELEVISION is an imaginative and irresistible exploration of a Hollywood legend. Koren Shadmi's cartooning evokes The Twilight Zone's dreamlike storytelling, while highlighting Serling's life off camera, from his military career as a paratrooper to his family life. And at the book's center is Serling's commitment to creating a show unlike any other, one that would transport viewers to another time and space, causing them to reflect on the world around them.
Humanoids will publish TWILIGHT MAN: ROD SERLING AND THE BIRTH OF TELEVISION in bookstores on October 8 and in comic stores on October 9, 2019. The book is already generating acclaim ahead of publication:
"Having experienced The Twilight Zone and Playhouse 90 first hand, I fancied myself as pretty clued in to the Rod Serling legacy, but I admit I learned a lot from Koren Shadmi's unexpectedly poignant and cleverly observed graphic novel treatment of Serling's life and career. It's a unique take on the lasting work of a complicated man who found his greatest success when coding the messages of his socially conscious narratives into 'a wondrous land whose boundaries are that of imagination'"—Joe Dante, Director of Gremlins and Twilight Zone: The Movie
"Koren Shadmi expertly takes us into a dimension of incredible imagination. The life of Rod Serling is a great American story of determination and invention – and the perfect stuff of a graphic novel."—-David Kushner, Author of MASTERS OF DOOM
"I've read any number of Rod Serling biographies, but Shadmi's inspired choice was to tell his story framed in black-and-white panels, capturing the intimacy and simplicity of 1950s television. TWILIGHT MAN is a respectful but clear-eyed tribute to one of the most important and influential dramatists of the 20th century."—Alan Brennert, Nebula and Emmy Award-Winning Writer
We invite you to join Koren Shadmi and Humanoids in celebrating the life and legacy of one of our most important and influential storytellers, as we return once again to that fifth dimension: The Twilight Zone.