Events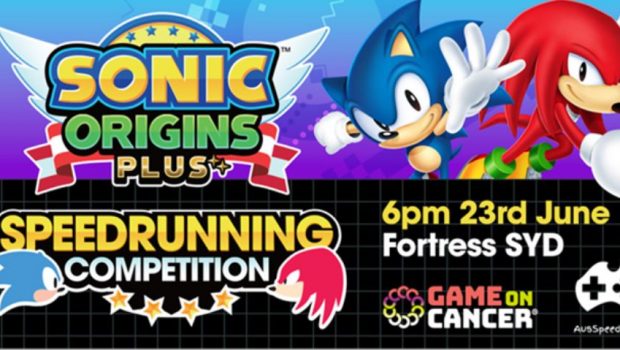 Published on June 22nd, 2023 | by Adrian Gunning
Celebrate Sonic's Birthday With A Must-See Speed Running Fundraiser
With the launch of Sonic Origins Plus tomorrow, some of Australia's best speed runners are going to be putting the game through its paces to see if they can win the The Sonic State of Origins Plus Speedrunning Competition. Team Sonic, representing NSW, and Team Knuckles, representing Queensland, will be facing off against each other to raise money for Game on Cancer.
Taking place at Fortress Sydney, tickets are still available and can be purchased through Eventbrite for $10. https://bit.ly/45Yc2QI
For gamers who can't make it to Sydney the clash between states will also be simulcast across the /AusSpeedruns channel so that fans from everywhere can see some of Sonic's greatest adventures being completed in speeds that Sonic himself would be proud of.