Comics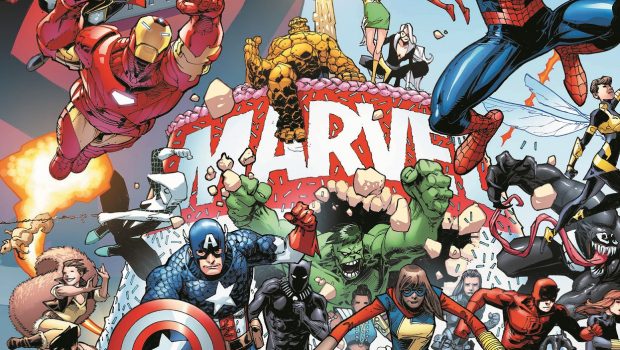 Published on August 28th, 2019 | by Admin
CELEBRATE A MARVEL MILESTONE WITH THE MARVEL COMICS #1000 TRAILER!
80 pages. 80 creative teams. One incredible story.
Marvel Comics' 80th anniversary celebration continues! After months of Mighty Marvel Merriment, the culmination arrives in the form of Marvel Comics #1000.Learn all about this unprecedented issue in a new trailer featuring Editor in-Chief C.B. Cebulski, Executive Editor Tom Brevoort, and writer Al Ewing!
A plethora of comics' best and brightest – as well as luminaries from across pop culture – come together in this monumental collaboration! Witness the evolution of the Marvel Universe as you turn each page, each corresponding to a year in Marvel's publishing. Plus, throughout the issue Al Ewing weaves an interconnected story, leading to the debut of an all-new hero!
"I don't think it's a huge spoiler to say that the very first page in the book is a Human Torch story. But we go from there into some very strange places, some characters that Marvelites might have forgotten about," teases Ewing.
"All I can tell you is you cannot miss this book. It is the ultimate celebration of Marvel Comics," says Cebulski.
Marvel Comics #1000 arrives on August 28th in comic shops, on the Marvel Comics App, and on Marvel.com! To find a comic shop near you, visit www.comicshoplocator.com or call 1-888-comicbook.
For 80 years, Marvel has reflected the world outside your window – inspiring millions of fans with iconic characters and timeless stories that brought the Marvel Universe to the forefront of pop culture today. Celebrate Marvel's historic 80th anniversary all year long with your favorite Marvel comics, games, shows, collectibles, fashion, and more. Visit marvel.com/marvel80 or follow #Marvel80.