News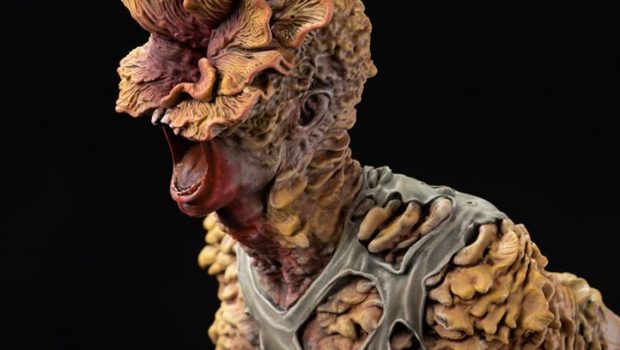 Published on June 15th, 2023 | by Adrian Gunning
CELEBRATE 10 YEARS OF "THE LAST OF US" WITH A NEW CLICKER STATUE FROM DARK HORSE DIRECT
Dark Horse Direct and Naughty Dog worked together in celebration of the franchise, and the upcoming 10th year anniversary of The Last of Us part I, with an all-new, limited edition The Last of Us Part II—Clicker Statue! The Clicker Statue brings the terrifying Cordyceps-infected creatures to life, poised and ready to attack.
Sculpted in disgusting detail from fungal face to tattered clothes, the clicker crouches 12 inches tall on a 10-inch base, and is sized to scale with Dark Horse Direct's previous statues of Joel, Abby, and Ellie with Bow. Now, fans can relive the most intense moments of The Last of Us Part II with this polyresin recreation of the iconic third stage of the infected, meticulously crafted by the artists at Level 52.
The Clicker Statue will be limited to pre-orders placed by 5pm PST August 2, 2023 and will include a round terrain hand-numbered base with The Last of Us Part ll logo and a certificate of authenticity.
To celebrate the tenth anniversary of The Last of Us' release date, fans who pre-order the statue on June 14, 2023 will receive a 10% discount. This discount will be available for one day only until 11:59pm PST.
The Last of Us Part II—Clicker Statue is now available to pre-order exclusively from DarkHorseDirect.com for $199.99.