Interviews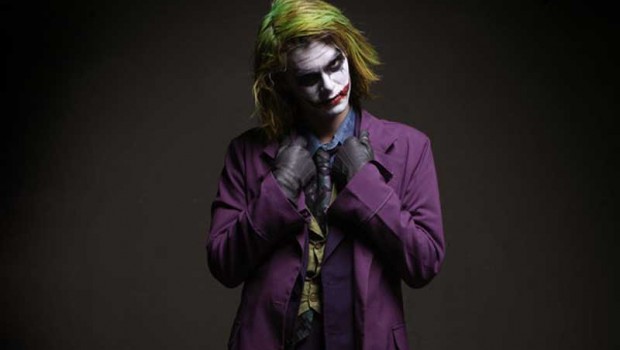 Published on July 15th, 2014 | by Admin
CB Studios Cosplay Interview
Welcome to Impulse Gamer CB and thanks for giving us some of your time.
Anytime! I'm always happy to talk! :P
Tell us how you became involved in cosplay?
I started costuming before I started proper "Cosplaying". I was 9 and had just Seen Star Wars, and REALLY wanted to dress as Darth Vader. Fast Forward to 2005 and I was at the Supanova Pop Culture convention as the Dark lord of the Sith Himself!
What drew you to cosplay?
I've always loved making things, especially props, costumes and masks, so cosplay just sort of evolved as a way to make new pieces, and show them off. More and more though I find myself looking forward to seeing what other people have made, and just being inspired by how talented some people are.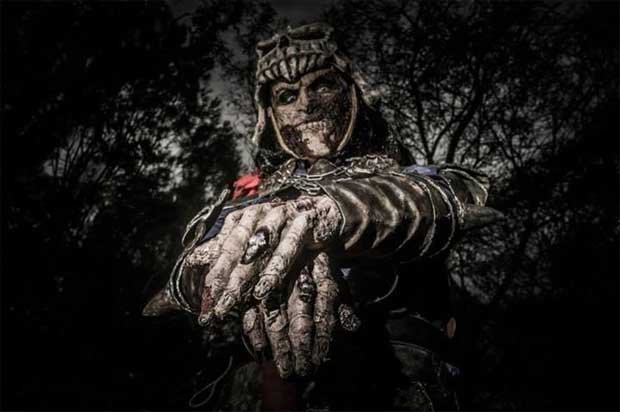 You've made some truly awe-inspiring costumes that would make some Hollywood costume designers rethink their careers, how did you get so skilled in perfecting your cosplay?
Well, I've worked for several years in an industrial Fiberglass factory, so I have a decent amount of professional Mould making and casting experience, along with a wide knowledge of different materials and processes, so that helps a lot, But I also love trying and testing new materials. I'm never one to shy away from a challenge, so as I took on more elaborate costumes, I had to teach myself new ways to make them a reality. That and Practice, Practice, PRACTICE!
Tell us a little about your first cosplay?
My first cosplay, as I mentioned earlier, was Darth Vader, from the original Star Wars Trilogy. I'd been sat down, in front of an old VHS Boxed set by my parents, and watched all 3 films in a single sitting when I was a kid, and I fell in love with the total badass that is Vader, So I started scrounging pieces from around the house to make a costume. An old Tracksuit for the bodysuit, Ski Gloves, Cassette tape cases for the belt boxes and a hell of a lot of electrical tape. I kept refining the costume for several years, using better materials and actually spending money on it, Till I finally got a Voice Changer helmet, and ended up wearing it to Supanova 2005. Looking at pictures it was definitely still a budget effort, but looked pretty impressive.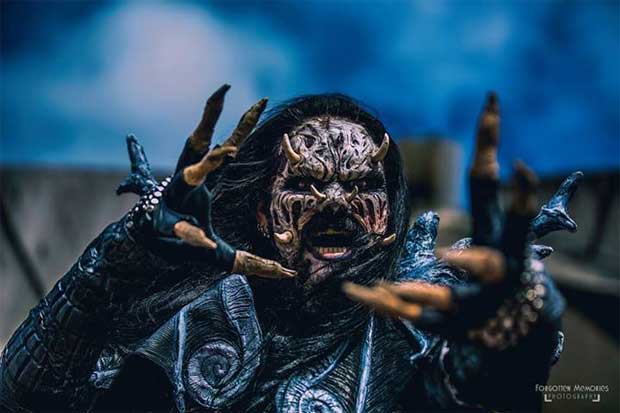 What's your favourite cosplay character so far?
I think every character I've cosplayed is a favourite in some respect. I do love cosplaying as Captain Jack Sparrow, who always commands attention and camera lenses, so I guess Captain Jack is a strong contender. I do also love dressing as Mr Lordi (Frontman of the Finnish Heavy Metal Monster-band, LORDI) but that costume is rather involved to get on, and fairly hot and uncomfortable to wear for long periods. 
Can you tell us what you're currently working on?
I've always got a heap of projects in the works, currently I'm beginning work on a replica of Lord Dark Helmet from the parody Spaceballs, I'm doing preliminary research on putting together a really good Beetlejuice cosplay as well, and working with a few friends on a Super Secret costume for Brisbane Supanova at the end of the year, based off a recent superhero flick. Ironically, I've come full circle with costuming this year, as I'm putting together a screen accurate "Empire Strikes Back" Darth Vader costume, for a life-size display in my lounge room.
Which is your favourite convention in Australia for cosplay?
My favourite convention in Aus would have to be Supanova. I usually hit up Gold Coast, Brisbane and Sydney each year, so they hold the majority of my con time, at 9 days total. I'm rather excited for the upcoming Oz-ComicCon, which is showing a lot of promise!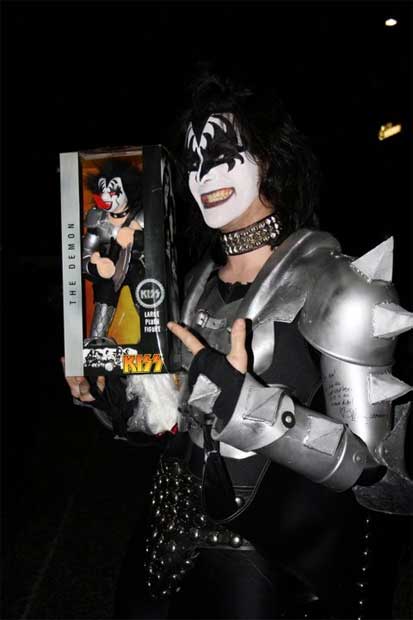 If you had unlimited funds, what character would you love to play?
Honestly, I have no idea! I seem to always be able to make my costume desires a reality, regardless of cost. Some of my costumes, like Captain Jack are already well past $5000 in cost and parts over the life of the costume. Being my main hobby, i mustn't notice the cash drain. If I had to give an answer though, I'd love to do a Screen Accurate "Back to the Future II" Marty McFly, complete with DeLorean. 
With all your cosplay experience, what's the funniest thing that has happened to you?
I've had a lot of amusing experiences, From Falling off my 22 cm Lordi Platforms (one hell of a long way down), to the release of Pirates of the Caribbean: On Stranger Tides where we had 5 Captain Jack's, and another 15-20 random pirates, packing out a cinema. I've had celebrities remember me and call me out by name on the convention floor, to the shock of my friends. I've been Tattooed in full costume, as Captain Jack, for the character, I'd honestly say I have too many funny moments to mention just 1.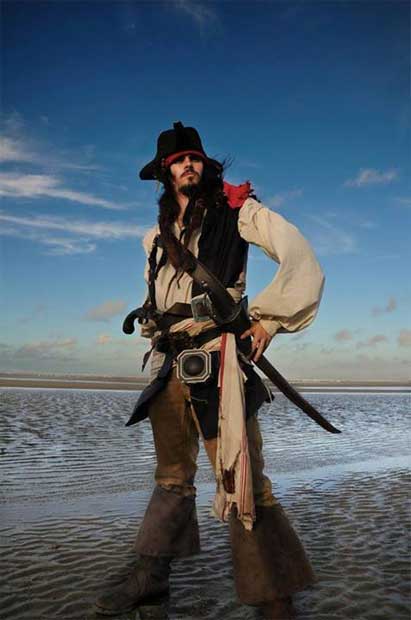 Worst?
The worst would have to also have been as Captain Jack. I had just had 2 girls take a picture with me in a fairly packed, but quiet hall, as one turns around and yells, at the top of her lungs, an incredibly sexual comment, directly at me. I was there with a decent group of friends and family, who all turned around in horror, as well as most of the attendees in the hall. Not fun.
What advice would you give newcomers to cosplay?
BE AMBITIOUS! You have no idea what you can accomplish! Work hard at a specific goal and don't stop till you can make it happen! A lot of experienced cosplayers will be happy to give advice on materials and techniques, so Ask questions. You'll feel amazing when you reach your goals!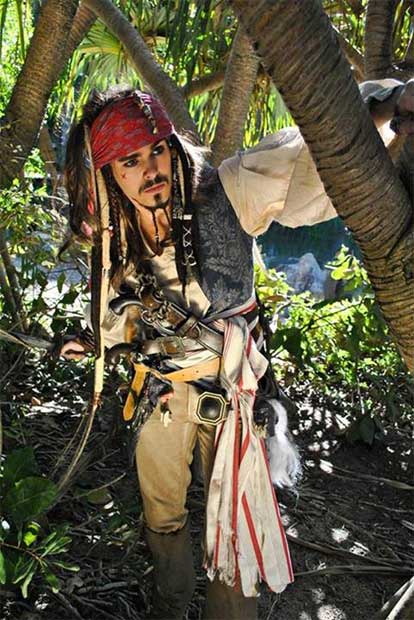 Do you think cosplay has become too competitive in Australia and if so why?
In short, No. I think Australia has some excellent competition, and I love it. Seeing some of the top notch work other cosplayers are doing, makes me work harder on my own work. Nothing like a little healthy inspiration to try new things! 
What do you think the holy grail is to cosplayers?
This is another one that I'm not sure of. Everyone has different goals, be it International Success, 100,000 likes on your cosplay page, or just learning how to sew freaking leather. I'd have to say as a blanket statement, The Holy Grail of cosplay, is to have it end up being entirely self funding :P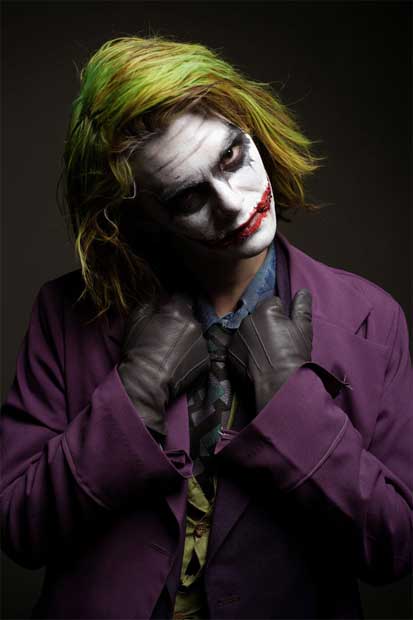 Lastly, what's the geekiest thing you own?
Oh god. My house is chock full of geeky stuff. I've got Star Wars Helmets and blasters, Dozens of 1/6th scale figures, hundreds of smaller action figures…. if I had to name one thing… It would have to be my Evil Dead/Army of Darkness collection. I'm a shameless Bruce Campbell fan boy, but even that doesn't mean I need 15 copies of Army of Darkness… That's pretty damn geeky.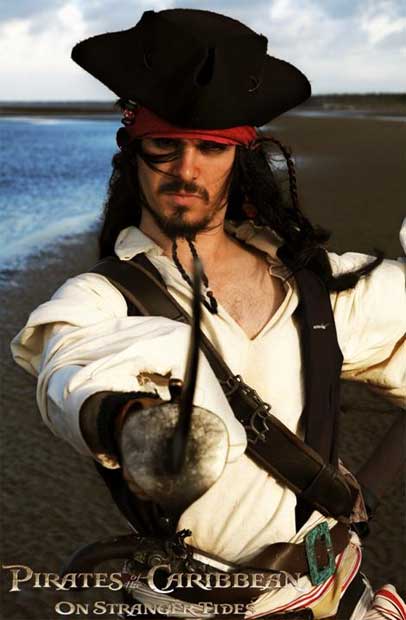 Thanks for your time Curt and all the best for 2014!
Thanks Very much for letting me rant! Lets hope I can finish all my projects, right?
Given you're history of amazing costumes, I'm sure you will! Check out CB at https://www.facebook.com/cbstudioscosplay