Games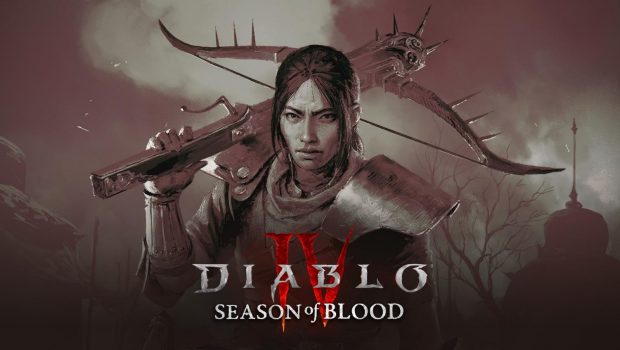 Published on October 11th, 2023 | by Adrian Gunning
Catch up on Diablo IV's Latest Campfire Chat
In our latest Campfire Chat, associate director of community Adam Fletcher sat down with members of the development team to discuss additional updates coming in Patch 1.2.0 including Class and damage balance changes, resistance and item updates, new Unique items, and more coming to Season of Blood. These changes will go live on 18 October AEDT, but we have more planned throughout the Season with Patch 1.2.1 just on the horizon at the end of October and even more details to share at BlizzCon! So much of the fun in Diablo IV comes from discovering builds that uniquely suit a specific playstyle. These changes are geared towards encouraging that experimentation, without sacrificing the player feeling powerful.
Campfire Chat Recap
In Season of Blood, Elemental Resistances will become a much more important part of your character's survivability. Utilising methods such as itemisation, the Skill Tree, Elixirs, and your Paragon Board, the more Resistance you have against a particular element the more valuable each percentage is for total effective Life. For example, going from 60-65% Fire Resistance is much more valuable than going from 20-25%.
We've heard the overwhelming community feedback that Unique items aren't as exciting and impactful as they need to be. In Season of Blood, we've done a large design rework on our Unique items and updated nearly every one in the game. Unique Items will be getting completely new stats to empower them further, along with increased ranges on existing stats and adding stats (such as Critical Strikes) to slots where they previously hadn't existed.
In order to reward players for investing into their primary vector of damage—and to be competitive for doing so—the way Damage is calculated is receiving an overhaul. There will still be different damage buckets, except the base amount of bonus damage these methods provide will be multiplicative. The rest of the bonus damage to these categories will be additive when they are combined, and Overpower builds will be much more competitive than before. Monsters and enemies have been rebalanced around the new player power.
A slew of Class Improvements are also coming, such as scaling effects for many mechanics across all classes. This includes an increase in damage for the Barbarian's Blood Rage skill, and the Druid's Victimise skill, and an increase in ramp-up speed to the Sorcerer's Incinerate skill. These changes are designed to go hand in hand with the aforementioned tweaks to Elemental Resistances, Unique items, and Damage Buckets to enable higher variety and flexibility of builds.
The changes are slated to come in Patch 1.2.0, which goes live on 18 October AEDT. For previous quality of life changes, please reference this blog.