Comics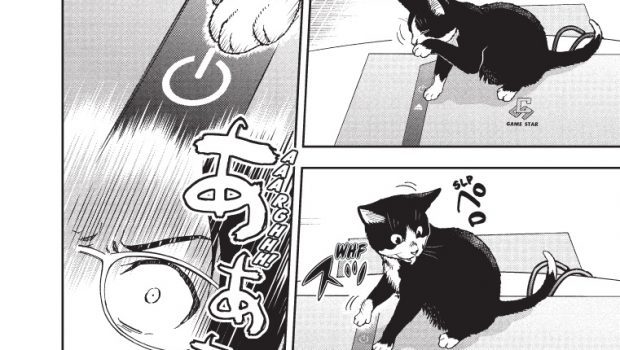 Published on May 5th, 2022 | by Tim Chuma
Cat + Gamer Volume 1 Review (2022)
Summary: One for the cat lover in your life or yourself if you like cats. Well worth a look for the cute artwork and engaging story.
Riko is a young office worker who keeps to herself, does her work on time and never really mixes with the other staff at her job. There is nothing wrong with this but the other stuff make noises as to why she is so secretive and doesn't want to do any overtime. It turns out she is a big gamer and wants to spend her time doing that instead.
Things change when the security guard at her office brings in a kitten from the parking lot and she agrees to look after it. She does end up having trouble at first as it is hard to balance her wanting to spend all her time playing games with being responsible looking after a cat and the cat has their own ideas of what is going on. Will Riko still be able to play her games or will the cat win?
This is a fun story and more engaging than you would expect with one of the characters not really speaking at all but the cat does have their own mini-chapters after each one explaining what was happening from the cat's point of view.
Although translated from the original they did leave it in the original format so it reads from right to left like a traditional manga should. It was not that hard to get used to once I realised that's how it was published.
This is one for the cat fan in your life or anyone else you likes cute kittens and stories involving them.
Book details:
Story and Art: Wataru Nadatani
Translator: Zack Davisson
Publisher: ‎ Dark Horse Manga
Published date: May 24, 2022
Language: ‎English
Paperback: ‎192 pages
ISBN-10: ‎1506727417