Comics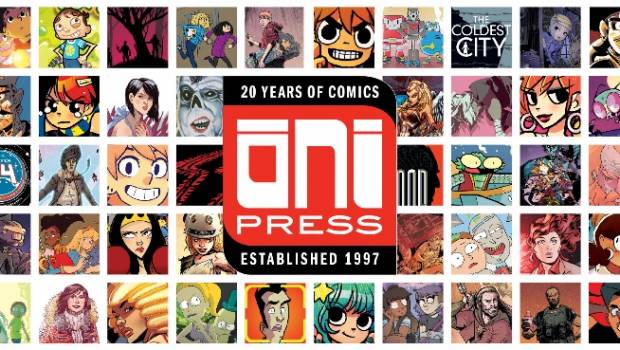 Published on March 20th, 2018 | by Dana Folkard
CAT FARRIS OPENS "MY BOYFRIEND IS A BEAR" ART EXHIBITION IN PORTLAND!
This April, Oni Press creator and artist Cat Farris is teaming up with Sequential Art Gallery + Studio (328 NW Broadway #113, Portland, OR) to celebrate the release of the original graphic novel, My Boyfriend is a Bear, beginning with an artist reception, Thursday April 5th, from 6pm-10pm, with the exhibition lasting throughout the month. The showing will include Farris's original process watercolor art used in the graphic novel, limited edition prints of the cover, and more! Limited copies of My Boyfriend is a Bear will also be available for purchase.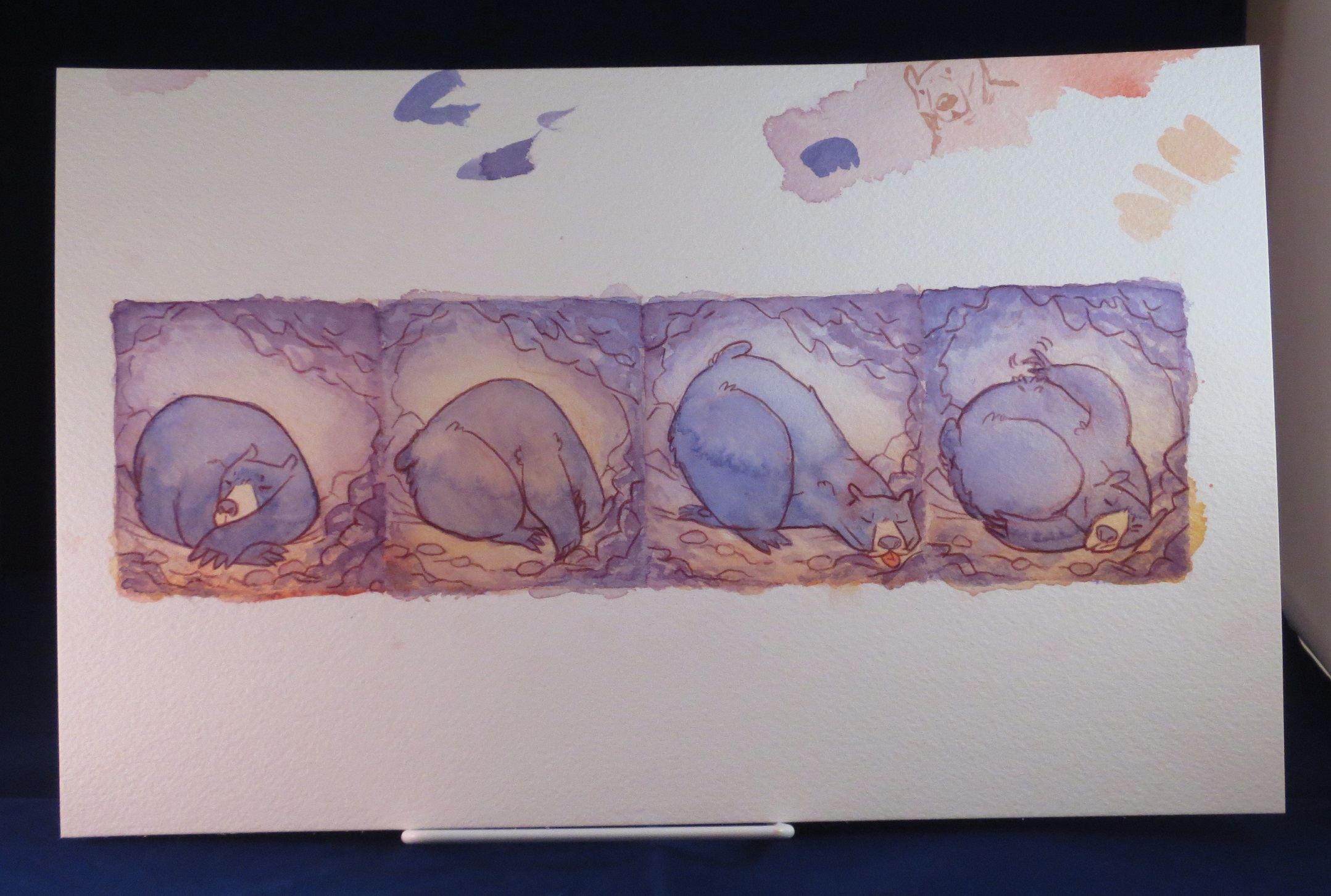 About My Boyfriend is a Bear: Nora has bad luck with men. When she meets an (actual) bear on a hike in the Los Angeles hills, he turns out to be the best romantic partner she's ever had! He's considerate, he's sweet, he takes care of her. But he's a bear, and winning over her friends and family is difficult. Not to mention he has to hibernate all winter. Can true love conquer all?
Cat Farris is the creator of the webcomic The Last Diplomat and the mini-comic series Flaccid Badger, has worked for companies such as Amazon and Rovio Entertainment, and illustrated Dark Horse Comics' Emily and the Strangers. Pamela Ribon is a best-selling novelist, and has written comics such as Rick and Morty™ for Oni Press and her original series Slam! for Boom! Studios. After over a decade working in television, she became a member of Disney Animation's StoryTrust, where she has co-written Moana and the upcoming Ralph Breaks the Internet: Wreck-It Ralph 2.
Founded in 2005, Sequential Art Gallery + Studio, and focuses on the work of comic book artists, illustrators, and storytellers in the Pacific Northwest. Curated by Kaebel JK Hashitani and Merrick Monroe, and aided by Andrew Paris, the gallery showcases local artists who explore the concept of sequential art, which is loosely defined as using consecutive images to tell a story.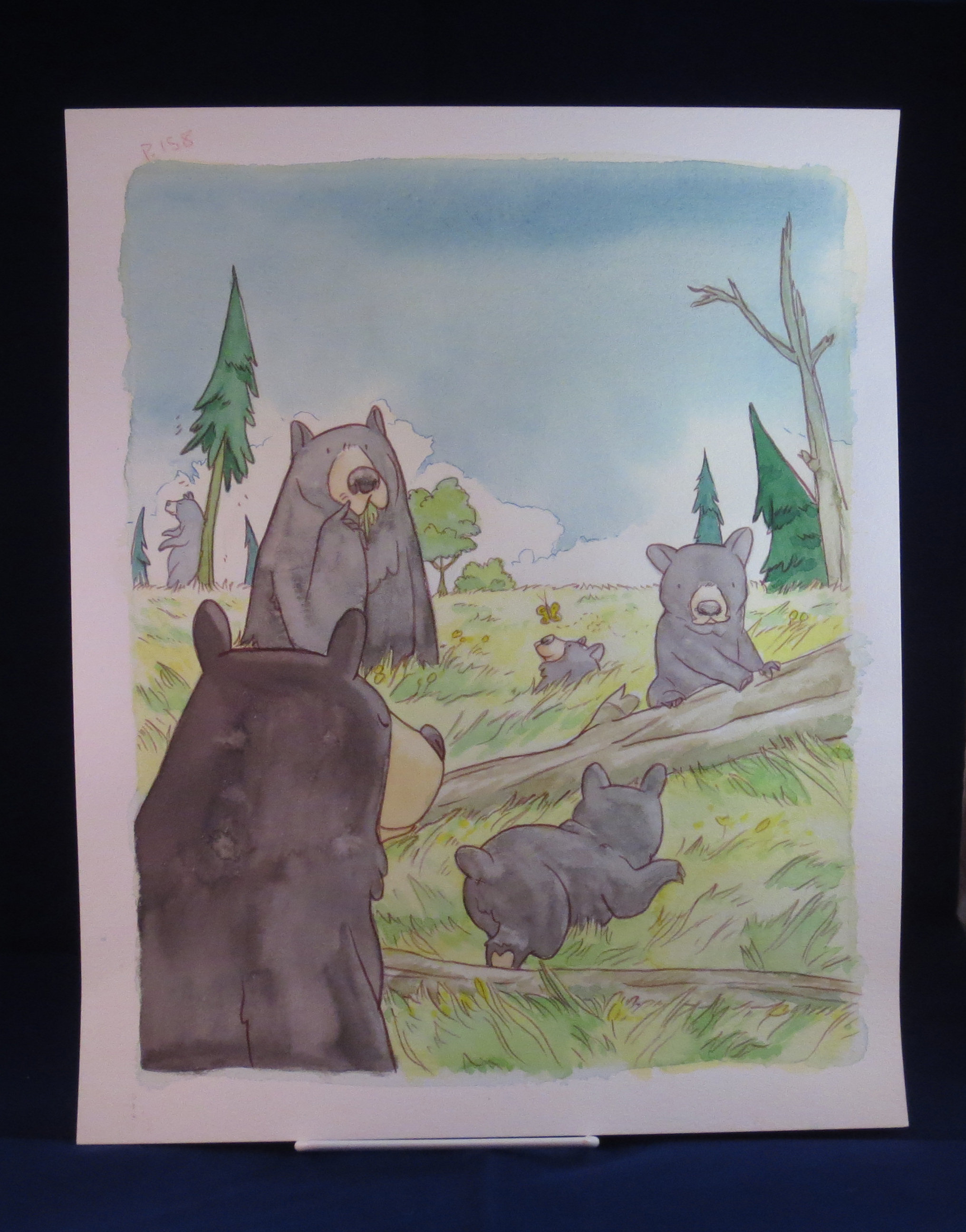 "When I created the art for Bear's hibernation sequence, I wanted to do it in a way that clearly set his time apart from Nora's," said artist Cat Farris. "Using actual watercolor seemed like a natural choice to me to create soft, almost dream-like images. Thanks to the Sequential Art Gallery, folks have a chance to see these pieces in all their original glory!"
"We have been watching Cat for years, seeing her hone both her art style and professionalism," said Sequential Gallery curator, Kaebel JK Hashitani. "She started talking about My Boyfriend is a Bear last summer, sharing samples of the watercolor work for the book—that's when we knew it was time to showcase her artwork!"
Sequential Art Gallery + Studio is open for viewing Mondays 2pm-7pm, and by appointment. The exhibit will close Monday April 30th. My Boyfriend is a Bear by Cat Farris and Pamela Ribon is in bookstores on April 17.