Games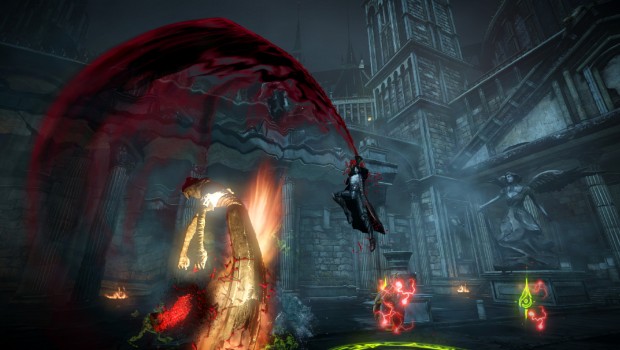 Published on February 28th, 2014 | by Admin
Castlevania: Lords of Shadow 2 mastery abilities trailer
Konami Digital Entertainment, B.V has issued a gameplay video showcasing the new adaptive combat elements of its Castlevania: Lords of Shadow 2 title.
The conclusion to the 'Lords of Shadow' series is released on March 6th for PlayStation®3, Xbox 360 and Windows PC, and the new footage highlights how users can create bespoke combat elements within the game.
The new system is integral to combat within the new game, as Dracula begins in a weakened state and must gradually extend his abilities. This is effected by gathering experience points by killing foes and solving puzzles, and are then used to enhance the abilities of the game's three key weapons: Void Sword, Chaos Claws and Shadow Whip. Each weapon is governed by a 'skill tree' system, wherein players level up their weapons through clever usage.
The more the player uses a specific weapon to execute key combination attacks, the more their power grows. Thus, experimentation is rewarded with increased power as challenging attacks are perfectly implemented. The new trailer shows how such attacks reward the player, and the results of the devastating attacks on those that dare defy Dracula.