Films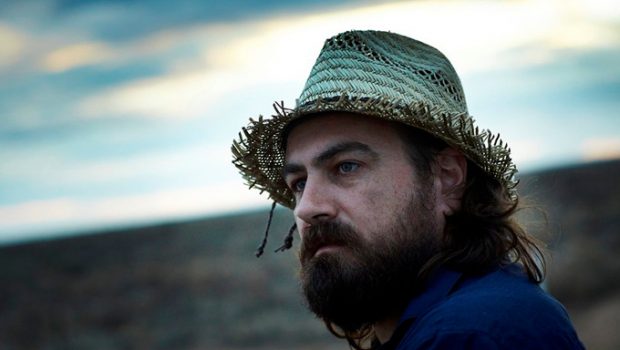 Published on November 7th, 2017 | by Damien Straker
Cast Announced For Director Justin Kurzel's 'True History of the Kelly Gang'
George MacKay (Captain Fantastic, Pride), Academy Award Winner® Russell Crowe (Gladiator, A Beautiful Mind, The Water Diviner), Nicholas Hoult (Mad Max: Fury Road, X-Men, Tolkien) and Essie Davis (The Babadook, "Game of Thrones," Philip K. Dick's Electric Dreams) have been announced to star in True History of the Kelly Gang, a film by the creative team behind the unflinching and award-winning Snowtown.
Due to film in Victoria, Australia next year from March, director Justin Kurzel (Snowtown, Macbeth, Assassin's Creed) and writer Shaun Grant (Snowtown, Jasper Jones, Berlin Syndrome) will shatter the mythology of notorious bushranger Ned Kelly (MacKay) with a gothic western for our times. Based on Peter Carey's Booker Prize-winning novel, this is a bold, uncompromising film about one of the world's greatest outlaws and the colonial badlands from which he rose.
Joining Mackay, Crowe, Hoult, and Davis are Travis Fimmel (Lean on Pete, Vikings, and Universal/Legendary's Warcraft), and Sean Keenan (Strangerland, Lockie Leonard). Dacre Montgomery (Stranger Things), Harry Greenwood (Hacksaw Ridge, upcoming The Nightingale), Thomasin McKenzie (My Abandonment, The Changeover) and Earl Cave (Born to Kill) have also joined the cast.
Director Justin Kurzel said "Peter Carey's book The True History of the Kelly Gang always felt like the true spirit of Ned Kelly. Unsentimental, brutal, raw and visceral. His story is one of the great odysseys in history, and I feel excited to be bringing it to the screen with a fresh cinematic eye. This is a really unique and modern cast, and I am so proud to be working with such a talented ensemble of new faces and celebrated actors."
True History of the Kelly Gang is produced by Liz Watts from Porchlight Films (Mary Magdalene, Animal Kingdom), Hal Vogel from Daybreak Pictures (Hyde Park on Hudson, Endgame, The Promise) and Romulus Entertainment's Brad Feinstein (Fences, Beatriz at Dinner, Dreamland), Peter Carey, David Aukin from Daybreak, Vincent Sheehan from Porchlight and Joseph F Ingrassia from Romulus will serve as Executive Producers.
The film was developed in collaboration with Film4, Screen Australia and Film Victoria. It is financed by Romulus Entertainment and has received major production investment from Screen Australia, in association with Film Victoria and Film4.
Rocket Science will handle international sales. CAA, which arranged for the film's financing, will represent the U.S. rights, and the film will be distributed in Australia and New Zealand by Transmission Films.