Collectibles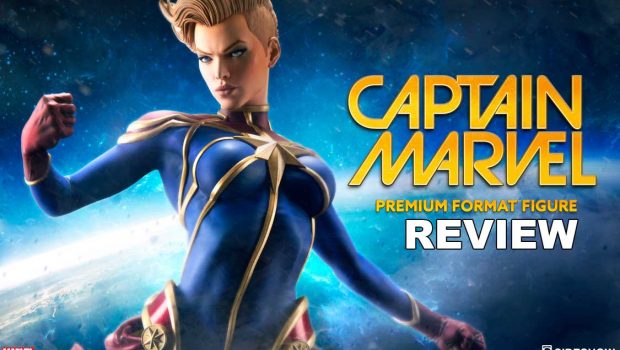 Published on June 17th, 2017 | by James Wright
Captain Marvel Premium Format Figure Review
Sideshow Collectibles have released another museum quality piece with their beautiful and highly detailed CAPTAIN MARVEL PREMIUM FORMAT FIGURE. If I could write a two word review, it would be… "It's Perfect!" and indeed this Premium Format Figure showcasing the power, beauty and grace of Carol Danvers (aka Captain Marvel) is just that. Although I'm a huge DC fanboy, I've always been a fan of Marvel Comics Captain Marvel who first appeared in Marvel Super-Heroes #13 in 1967.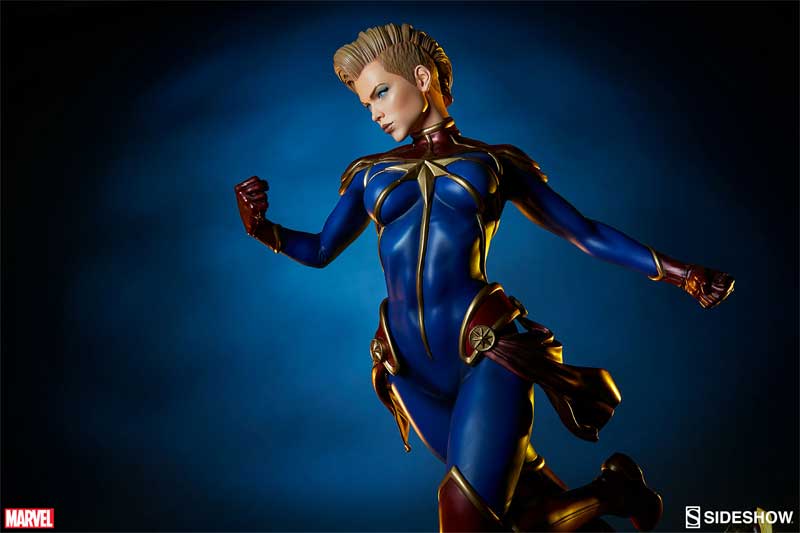 Although Captain Marvel was once a member of the C.I.A., she received superhuman powers when Colonel Yon-Rogg kidnapped Carol in order to lure her lover Mar-Vell to the fray. However in the conflict, Carol was exposed to a powerful Kree Psyche-Magneton device which somehow transferred the Kree powers of Mar-Vell into her that changed her genetic structure and made her one of the Marvel Universes' most powerful heroes.
Although this Premium Format Figure from Sideshow is not the classic interpretation, this company have perfectly captured her modern appearance in extreme detail. The statue itself comes in 6 pieces which include a very heavy base. Well packed by Sideshow Collectibles and before Captain Marvel can be proudly put on display, you first need to take the base out.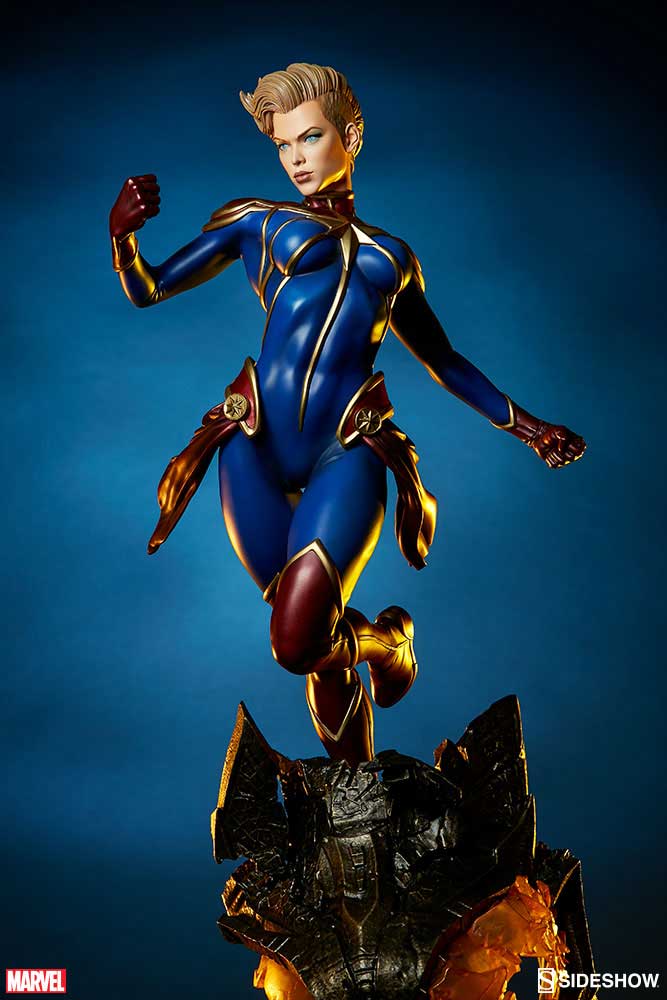 Once the base is out, you need to attach the two side cape attachments and her head before placing it into the base. Once done, you just put the metallic and crystal parts into the base which was a little tricky because it needed a touch of force to put them into place. When assembled, the Captain Marvel Premium Format Figure (aka museum piece statue) looks amazing and the attention to detail is insane.
Whether it's her symbol on the chest, the sculpt of the face or body, everything just works perfectly and the colouring is also flawless. However what strikes me the most about this piece is the face of Carol Danvers that captures this inner power of the character, especially with her steely determination (e.g. don't mess with me).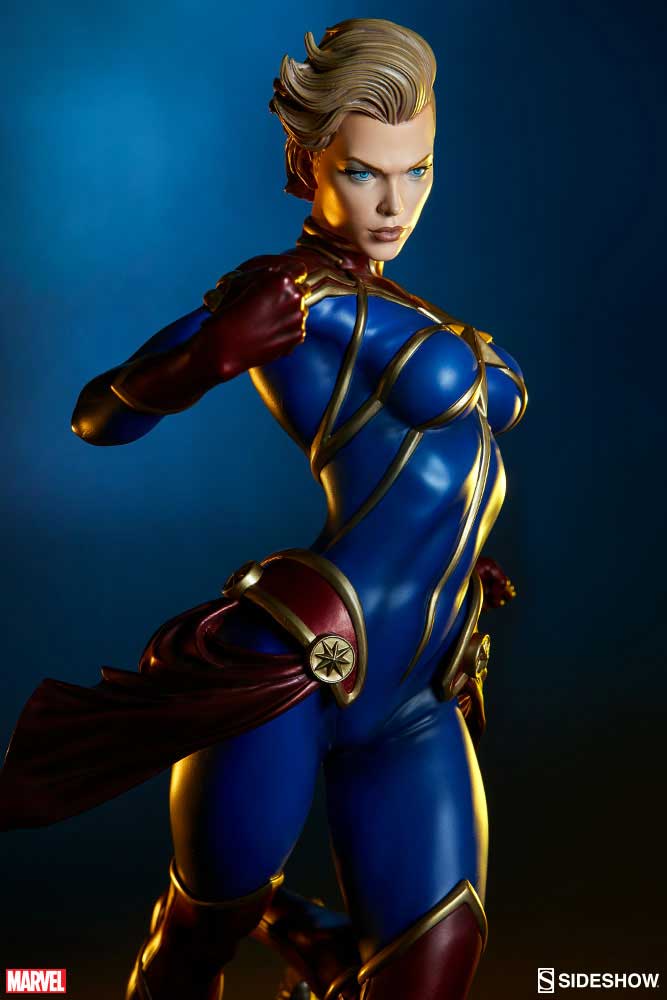 I also love the action post of this Premium Format figure that even though it's a static statue, it's actually quite dynamic as Carol is breaking out of the alien base. In terms of flaws, the Captain Marvel Premium Format Figure has absolutely none whatsoever which of course is expected from Sideshow.
Final Thoughts?
All in all, it's an amazing statue that successfully captures the essence of Captain Marvel and if you're looking for your next showcase piece for your room, this should definitely be on your list!
Highly HIGHLY recommended!
Review Gallery
Official Sideshow Collectibles Gallery