Comics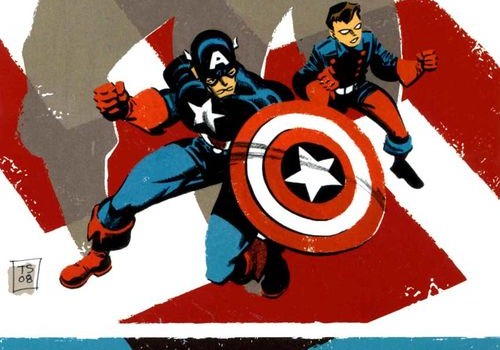 Published on October 10th, 2015 | by Adam Atkinson
Captain America : White – Marvel Comics – Jeph Loeb & Tim Sale
Summary: I was completely impressed with how the first issue of Captain America White went and can not wait for another!
Welcome back to another comic review with your trusted comic guru, me. This week I am excited to be able to bring you the review for the much anticipated Captain America : White. Brought to us by writer Jeph Loeb and artist Tim Sale, White is a whole new generation of Captain America story.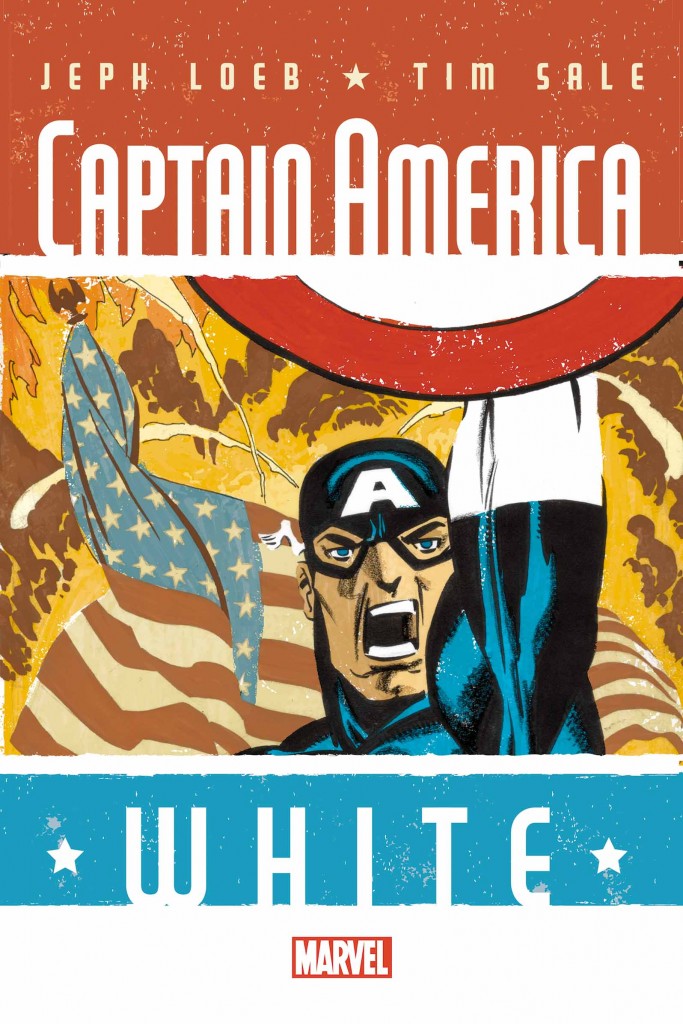 Our story starts with a wake up call from the Avengers, with Ironman, Thor, and the crew sitting in the room while Steve wakes up from his long sleep. Through a series of flashbacks, we get to see a young Nick Fury, Bucky Barnes, and Caps life during part of the war. It really shows us his life, his reason for being Cap, and his love for Bucky. Without giving away too much more, it is a refreshing look on a story most of us have read in the past.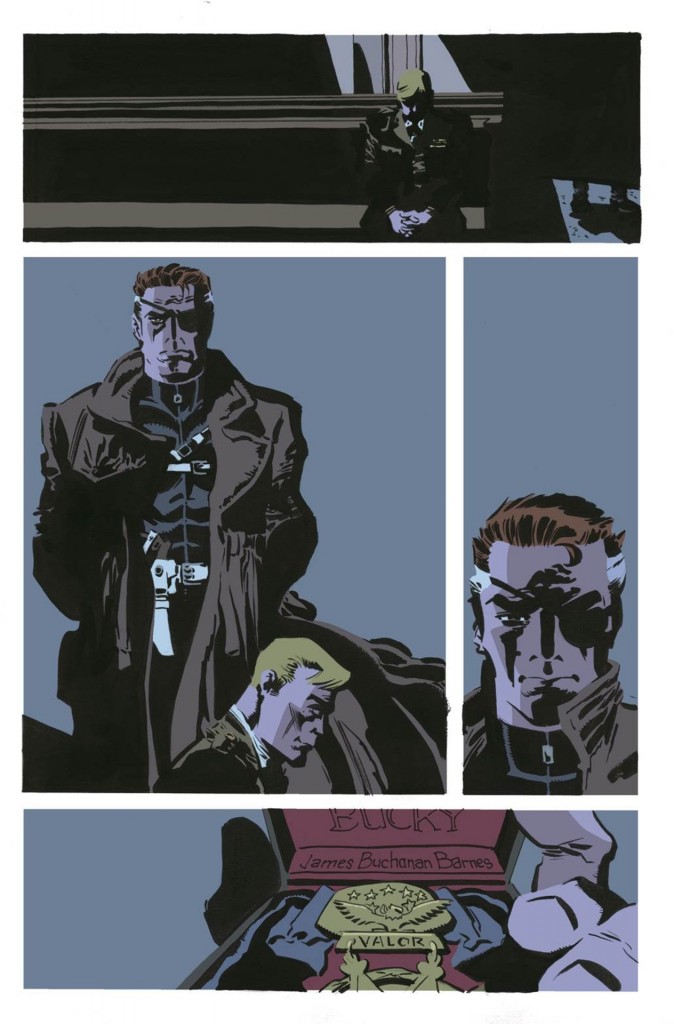 Writing – 4.5
The writing in this story was absolutely stunning. You really got a good understanding of who Steve Rogers AKA Captain America is, and why he is doing what he does. You got a good feel that while he is the all American, he still has to bust some heads when the need arises. You also get a good look into the development of the character and what makes him tick.
I was completely impressed with how this story went, and can not wait for another.
Artwork – 5
It is not the cleanest artwork I have ever seen, and that is what makes it perfect. The art style is not traditional, and takes a lot of liberties in its style, but it is exactly what this story needed to keep it fresh and exciting. You can feel the tension between scenes, and characters, just in the artwork. This is a rare thing to be able to put together just from the art side.
I have absolutely nothing I can say for the negative, so I have no choice but to give it perfect rankings.
This is a story that all comic fans need to read, because it brings us something we have not had in a long time within comics, it brings us true emotion for a character. We feel what Cap feels, and known what he knows. We want him to survive, but will be there if he doesn't. In the end, nothing matters but the enjoyment of the story, and this one has that in spades.