Comics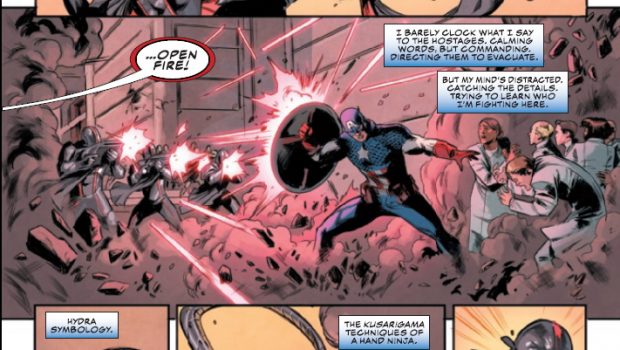 Published on July 11th, 2022 | by Tim Chuma
Captain America: Sentinel of Liberty #2 (2022) Review
Summary: Only two issues old and already it feels like there is a alot missing in the explanation of what is going on. Maybe a series to read all at the same time.
Captain America follows a trail about a secretive organisation who have developed a revolutionary new powerplant, only to find a fight at the end of it as he expected. Bucky Barnes is undercover at a high roller table and finds someone he does not expect either.
This story is only on the second issue, but already I feel like I have missed a lot of it by not reading the previous issue to the storyline. If you are already on-board with this storyline I would recommend it otherwise maybe wait for more of the story to come out and then read them all together.
It does not seem to be linked to any of the multiverse stuff that is going around at the moment so at least you don't need to buy comics of different characters to get all the story.
I am not sure what other characters are going to turn up in this or if it is just Captain America and Bucky Barnes.
Comic details:
Writer: Collin Kelly, Jackson Lanzing
Penciler: Carmen Carnero
Cover Artist: Carmen Carnero
Publisher: Marvel
Published: July 06, 2022