Comics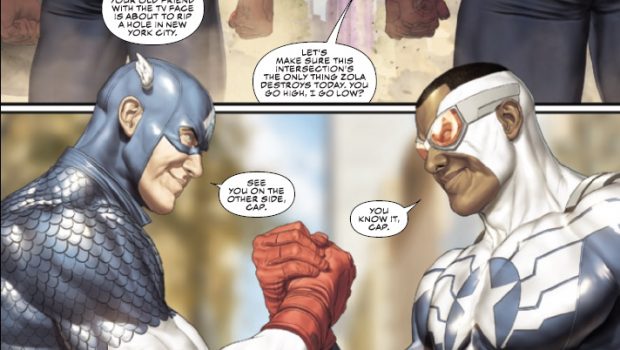 Published on April 26th, 2022 | by Tim Chuma
Captain America #0 Review
Summary: A good point to jump into the Captain America storyline since they are starting again and you don't have to worry about missing something.
Armin Zola launches an attack against New York and the world and Steve Rogers and Sam Wilson as both Captain Americas have to take him down. From what I can see from this it is meant to be the start of a new storyline so it is the perfect point to jump into this series.
Some excellent artwork here including character designs with this style being a lot more like illustration than the usual comic art so you normally only see it on posters or the cover of comics as it takes a long time and is very involved.
Not sure what they are going to do going forward with two different Captain Americas. They are fine with it in the Spider-man stories but Captain America usually only seems to have one version of himself in his stories.
Worth a look if you are a fan of the Captain America camera and want to see two of him coming together to overcome a common enemy.
Comic details:
Writer: Collin Kelly, Jackson Lanzing, Tochi Onyebuchi
Penciler: Mattia De Iulis
Publisher: Marvel
Published: April 20, 2022