Games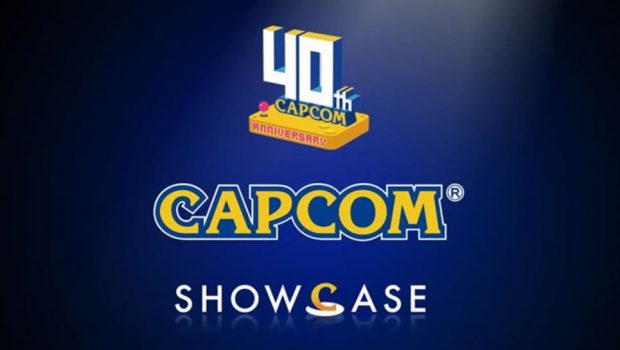 Published on June 13th, 2023 | by Adrian Gunning
Capcom Showcase Unveils the Path Ahead for Exoprimal™ and Street Fighter™ 6 , Dragon's Dogma™ 2, and more!
Today's Capcom Showcase provided a glimpse at the latest releases coming from the storied publisher. The digital broadcast unveiled new updates on upcoming and recently released titles, including the latest dinosaur forecast on Exoprimal™ unveiling its second Open Beta Test, a look at the road ahead for competitors in Street Fighter™ 6, and an introduction to the engrossing fantasy world of Dragon's Dogma™ 2.
The entire Capcom Showcase is available to view on the official Capcom YouTube and Twitch channels.
Exoprimal Summons New Open Beta, PvE Challenge Mode, and Exosuit Variants
Suit up, Exofighters! Today's dinosaur forecast revealed that a second Exoprimal Open Beta Test is imminent. The online team-based action returns Thursday, June 15 at 5:00pm PDT – Sunday, June 18 at 4:59pm PDT across Xbox Series X|S, Xbox One, Windows, PlayStation 5, PlayStation 4, and Steam. The Open Beta Test 2 includes new elements, including 10-player co-op missions and story content that provides a more in-depth look at the ever-changing main game mode, Dino Survival. Open Beta Test 2 participants will also qualify to receive the "Flash" Zephyr skin as special bonus item in the full game.
The Capcom Showcase debuted the first glimpse of a new Exosuit variant, the Deadeye Alpha: Burst Fire. Director Takuro Hiraoka also introduced a special co-op mode, Savage Gauntlet, which challenges teams of five players with PvE missions that rotate weekly. Beyond survival, teams can compete with other squads around the world for fastest completion times. To learn more about Savage Gauntlet and Exosuit variants, tune in to the Xbox Games Showcase: Extended on June 13 at 10:00am PDT.
Exoprimal releases July 14 for Xbox Series X|S, Xbox One, Windows, PlayStation 5, PlayStation 4, and Steam. The game also launches on day one with Xbox Game Pass for console, PC, and Cloud.
First Gameplay Details for Dragon's Dogma 2
Dragon's Dogma 2 Director Hideaki Itsuno joined the Capcom Showcase to provide a deeper look at combat, Pawns, and gameplay systems for the hotly anticipated action-RPG. The vocations players choose shape whether they tackle foes with swords at their side or magick incantations, and varied elements such as terrain and enemies create dynamic combat scenarios throughout the game. AI-controlled Pawns return from the original Dragon's Dogma™ and accompany players throughout their journey to form a party of up to four characters. In addition to customizing their Arisen, players can also personalize their main Pawn, who can in turn be recruited by other players' Arisen to borrow their skills and knowledge. What Pawns learn through these experiences will be reflected in their behaviour, making them worthy player companions.
Dragon's Dogma 2 harnesses the power of the RE ENGINE to create a world map about four times the size of the original Dragon's Dogma that is densely populated with enemies, events, and locations rendered with the latest graphical technology. The environment is complemented by immersive physics and character AI that brings Pawns, monsters, and NPCs to life. Pawns organically guide players to new locations, dynamically cooperate during battle, and even react to special moments such as celebrating narrow victories with high-fives. Monsters new and old encourage players to devise numerous strategies to succeed in combat, or even avoid it all together. NPCs, such as the bow-wielding Ulrika who has a deep connection to the Arisen, or the high priestess of the beastren Nadinia, will form intricate relationships with the Arisen that set the stage for nuanced story moments.
New information on vocations and other experiences unique to Dragon's Dogma 2 will be shared in the future. Dragon's Dogma 2 is in development for PlayStation®5, Xbox Series X|S, and PC.
Street Fighter™ 6 – The Hits Keep Coming!
Street Fighter 6, which recently announced that it surpassed 1 million sales and more than 50 million franchise sales, spotlighted the game's three core game modes – including World Tour, Fighting Ground, and Battle Hub – and showcased the upcoming hype of Street Fighter 6 esports! Capcom Pro Tour 2023 will feature Online Premiers, Offline Premiers, and World Warrior Events with a $1 million prize for the winner of Capcom Cup X. Street Fighter League: Pro JP 2023 will begin on July 7 with nine teams, 36 players, and the opportunity to be crowned the best team in Japan on the line!
Get all the latest info at the Street Fighter 6 website, Capcom Pro Tour website, and Street Fighter League website. Street Fighter 6 is available now across PlayStation®5, PlayStation®4, Xbox Series X|S, and PC via Steam.
Capcom 40th Anniversary
Capcom celebrates its 40th anniversary this month, and today, festivities continued with details regarding the many exciting experiences in Capcom Town, a digital theme park that commemorates the historic milestone. Fans can enjoy various attractions such as taking a stroll through a digital museum to view artwork and other materials from the publisher's storied history, playing classic Capcom titles, and visiting the castle to vote in the Capcom elections for their favourite characters and games to receive rewards for participating. Even more attractions await, so come celebrate 40 years of Capcom with us.